Article
... And We Still Rise 2006
As a teacher of three years and a current participant in ETFO's Leaders for Tomorrow program, I am truly impressed with the opportunity I have to gain new insight to the issues that we, as women, face and the progress we have made. The leadership program has given me a new sense of confidence, and an urge to satisfy my professional and personal goals as a teacher and Aboriginal woman by getting more involved not only with my local or provincial union, but also with my local school board.
Last week I had the privilege of attending the …and still we rise conference. I had no idea as to what to expect – quite honestly I hadn't really thought about it, Ultimately I was very impressed. The plenary speakers, Judy Rebick and Trey Anthony, were powerful presenters, especially when sharing their personal journeys and experiences. It was moving and interesting to hear how they overcame barriers that they faced, and how they continue to challenge new ones.
Listening to these wonderful women has inspired me – and other women as well – to really look into our lives, find what we have to offer, and determine how to set a strong foundation in conquering barriers and attaining all that we believe in. I would recommend this conference to all women teachers.
I am neither a new teacher nor a seasoned one. The week before this conference was a stressful, demanding, and emotional one for me. Part of me was excited and looking forward to participating, but part of me was craving time to finish marking, doing my report cards, playing with my kids and my partner.
What I have seen, heard, and experienced at the …and still we rise conference, has left me wanting more! This conference is essential to women teachers. It was powerful, energizing, empowering, and just plain wonderful. I feel very fortunate to have been part of this awesome experience: hearing beautiful words come from strong and powerful women such as Judy Rebick and Trey Anthony; seeing over 300 women spontaneously get up, sing and dance to the song "I Will Survive." This experience has left a profound effect on me both professionally and personally. I left the conference with a strong commitment to be true to myself – to be seen and heard as a whole person (woman, mother, lesbian, aboriginal, and teacher). I will challenge myself to truly integrate diversity in my classroom – not just pay lip service to the idea. I will use the skills I learned in the workshops to keep my life more balanced so that I am fully present for my students, my three kids, and my partner. I feel empowered to further my involvement with ETFO. By this involvement, I make a difference in both the lives of teachers and in society as a whole.
Thank you to Equity and Women's Services for the gifts of empowerment and rejuvenation.
RELATED STORIES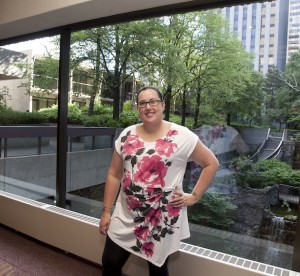 Voice in conversation with Canadian Labour Congress (CLC) Ontario Regional Director Erin Harrison.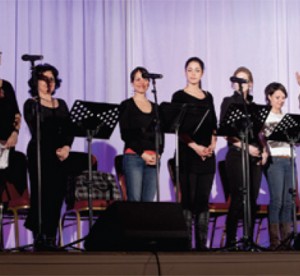 ETFO's 11th annual …and still we rise conference once again demonstrated the federation's leadership in educating members about issues facing women and children worldwide.