Article
ETFO Leadership Programs for Women
Eighty-one per cent of ETFO's members are women. As part of its ongoing commitment to equity, ETFO makes it a priority to encourage women's leadership in the union. This commitment is reflected in an ever-growing number of leadership programs offered to women members. These programs strive to address issues specific not only to women, but also to the many other designated groups that women members might identify with such as Aboriginal members, racialized members, members with disabilities and LGBTQ members.
A recent review of ETFO's women's programs showed that these programs have always been well-regarded and well-received. The review also found that it is important to connect the programs together and offer ongoing opportunities to increase women's leadership across the union in all areas. Through the development of common goals and the identification of recurring themes, ETFO is revising existing leadership programs for women and creating new ones.
Here are just some of the opportunities that ETFO offers to women who aspire to be leaders.
Leadership Development Programs for Women
ETFO offers leadership opportunities for women in many different areas. Four popular leadership development programs for women are Visions, Leaders for Tomorrow, Professional Relations Services (PRS) Training: Beyond the Basics and Reflections on Practice: A Women's Leadership Institute.
Visions is a program for women in the first five years of ETFO membership and takes place over six days in three sessions during the year. There has been a focus in recent years on members from ETFO's new DECE locals. Participants learn about the structure and history of the union, women's programs, ETFO's budget, public speaking and effective meetings among other subjects.
Leaders for Tomorrow is a full-year program offered to women who self-identify as Aboriginal, disabled, racialized or LGBTQ. Participants in this program engage in activities that allow them to discover the personal strengths they have to offer in becoming union, career and community leaders. Now in its eleventh year, the program is designed to empower women from designated groups to seek leadership positions. It offers training in such areas as interview skills, resume writing, presentation skills, networking and developing a five-year plan.
PRS Training: Beyond the Basics offers intensive training in two two-day sessions to women leaders who represent teacher, OT, ESP, PSP and DECE locals as executive members or as local committee members. The first session involves conflict resolution training based on situations dealt with by PRS staff and local leaders. The second session provides guidance around topics such as return to work, harassment, human rights, attending meetings with members and district school board personnel, and relationship challenges. The program offers opportunities to share experiences with other women leaders, work with PRS staff and access ETFO supports.
Reflections on Practice: A Women's Leadership Institute offers ETFO women members the opportunity to learn about reflective inquiry, conduct an action research study and engage in professional activism and leadership. Offered during three sessions – four days in the summer, two days in the fall and a final spring session – this program has been going strong for over a decade. The program is led by former participants who, in addition to facilitating the learning of their colleagues, are able to hone their coaching skills in an online community and improve their team-building skills.
New Women's Leadership Program for 2015/2016
ETFO has created several new leadership programs for 2015/2016 to address themes that emerged from focus group discussions during the review of women's programs. These themes related to networking, mentoring, coaching, follow-up and union leadership.
The creation of a new online networking site for racialized and First Nations, Métis and Inuit (FNMI) women members will offer participants online discussions, webinars and other virtual opportunities for networking, and may include a face-to-face session. The site will assist women members in designated groups to build systems of support, share experiences, mentor one another, and access advice and guidance from those already in leadership positions.
A three-year Mentoring and Coaching Institute for Women will match mentees with mentors. In the third year participants will be able to focus their leadership efforts in one of ETFO's five service areas: Professional Relations Services, Professional Development/Learning, Collective Bargaining, Equity and Women's Services or Communications and Political Action. This will allow more experienced leaders to offer their knowledge and support to other union members in a formal mentoring relationship.
A new two-year interim CB Mentoring Program will be created to build the capacity of women members in collective bargaining. This mentoring program will address the reality that although 81 per cent of ETFO members are women, only 56 per cent of local presidents and local chief negotiators are women. The program will be merged in the third year with the Mentoring and Coaching Institute for Women.
Sisters in the Struggle will offer a one-week advanced leadership program for women in conjunction with the Canadian Labour Congress summer school. This program will address the needs of local leaders who desire intensive leadership training.
… and still we rise 2015
Every year ETFO women members are inspired at … and still we rise, a popular leadership conference for women planned by staff from all five of ETFO's service areas. Four hundred and fifty women attended this year's conference in February.
The focus of this year's conference was union leadership. On opening night, conference participants met more than 20 women union leaders from different sectors from across the province. They heard keynote speeches from labour activists and education leaders. Dr. Naila Keleta-Mae spoke about educational leadership and transformation; Marie Clarke Walker outlined the challenges and barriers to leadership; Carol Wall and Nicole Wall discussed their experiences as racialized women in the labour movement; and Erin Marie Konsmo and Krysta Williams shared the Walking With Our Sisters Project with participants. Participants attended workshops on a range of topics including collective bargaining, equity, public speaking, political action, leadership skills, community activism and health and safety.
At the conference, ETFO First Vice-President Susan Swackhammer and Vice-President Maureen Weinberger did a presentation on the history of women's leadership in ETFO using stories and statistics. This presentation was followed by an "all participants focus group" to discuss barriers to and support of participation and leadership in ETFO. Work-family balance was a recurring theme.
The focus of the conference was popular. Many of the participants proudly carried their bags and wore their "A woman's place is in her union" t-shirts.
Women's leadership is important to ETFO. Take advantage of the opportunities offered by our women's programs.
Women's Participation in ETFO at a Glance
81% of all ETFO members are women.
81% of teacher members are women.
81% of occasional teacher members are women.
96% of ESP/PSP members are women.
90% of DECE members are women.
79% of ETFO provincial executive members are women.
56% of ETFO local presidents are women.
56% of ETFO chief negotiators are women.
72% of ETFO members who hold local executive positions are women.
RELATED STORIES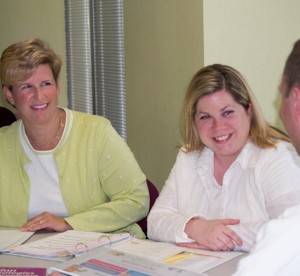 Graduates  of  education  faculties  embark  on an exciting learning journey.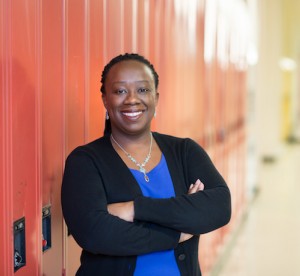 I recently participated in a curriculum workshop for teachers hosted by Natasha Henry.