Article
Ushering In Change (From the General Secretary)
When I became General Secretary three years ago, I was charged with ushering in significant change. We had just recently moved into our new home at 136 Isabella Street and were working on instituting some important organizational changes. We wanted to enhance our visibility as an equity-seeking, social justice union and an influential leader in the labour movement, and to embed equity and social justice in all service area programs and actions. This has always been key to our work at ETFO but over the last three years, this focus has been enhanced and intensified.
We are now firmly established in our new home. After some initial adjustments, the building is functioning well for staff and members. The amenities here have allowed local leaders and members to further their knowledge in the "house that ETFO built." We now conduct all but the very largest of our programs and meetings here at 136 Isabella. We have brought all of our publications in house and redeveloped our technological infrastructure. Members can now register online for all our programs and know that their choices and preferences are being faithfully recorded.
We have, together, made our way through the first round of bargaining under Bill 122. We have achieved our first ETFO central agreements for teachers, occasional teachers and DECE/ECE/PSP members. As I write this, I can report that almost all local agreements have also been successfully concluded.
Deputy General Secretary Dr. Anne Rodrigue retired at the end of February. I would like to thank Anne for her passion and commitment to advancing ETFO's goals in Professional Learning and Curriculum Services, Communications and Political Action and Information Technology. She has been a remarkable and dedicated colleague, instrumental in leading innovation and change.
I would like to welcome incoming Deputy General Secretary Jerry DeQuetteville to whom Anne passed the baton on March 1, 2016. Jerry has been an advocate for educators for the better part of two decades, first USHERING IN CHANGE in the Halton Teacher Local where he was an activist and then at the ETFO provincial office. While working at ETFO, he has been actively involved in all of our service areas. His goals and contributions have always been member-driven – increasing member engagement in the union and ensuring that members have the tools to advocate for themselves and their colleagues.
A number of other devoted, passionate and long-serving staff have retired and the federation thanks them for their service. At the same time, we have welcomed many new staff who bring their experience and commitment to serving ETFO members.
In the coming weeks, you will see the national posting for an incoming ETFO General Secretary who will commence on August 1, 2016 as my three-year term will be completed at the end of August. It truly has been an honour to serve as ETFO's first woman general secretary during a time of innovation and progress here at ETFO provincial office. I thank staff who embraced, led and supported new directions. They worked on enhancing training for local leaders, revising and updating programs for members and creating accessible web-based training modules, ground breaking equity programs and new resources to advance our learning on LGBTQ issues. For me, ETFO has always been and will continue to be a leading voice for social justice, equity and progress in society at large, in the labour movement and in the elementary public schools of this province.
Victoria Réaume
RELATED STORIES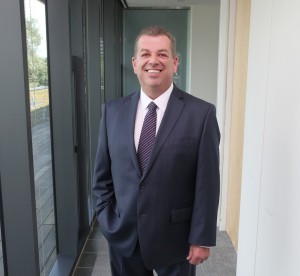 As a federation, everyday we have the opportunity to walk the talk.