Article
Your Federation
OFL Day of Action
Twenty-two ETFO locals from  as far away as Ontario North East, Rainbow, Near North, Ottawa-Carleton,  Avon-Maitland, Thames Valley, Bluewater,  Limestone,  Hastings-Prince Edward, Renfrew County, Greater Essex County, Kawartha Pine Ridge,  Simcoe  County,  Upper  Grand,  and Trillium Lakelands  joined GTA  area locals at the April 21 "We are Ontario"  Day of Action  at Queen's Park. A sea of flags and bright red signs reading "Respect  Teachers,  Respect  Bargaining" dominated the Queen's Park landscape  as unions and  not-for-profit   organizations  gathered to demonstrate  against the McGuinty government's austerity  budget.
"We are here to protect our rights and protect collective bargaining. This government has woken  up a sleeping  giant across the province,"  ETFO President  Sam  Hammond  told more than 6,000 people. "The public service did not create this financial problem and we're not going to pay for it."
Women's Collective Bargaining conference
On  March  29  and 30, 60 women gathered  for the Women's  Collective  Bargaining  Conference. Participants  learned about effective negotia­tion, talked about women's workplace issues and developed personal bargaining  skills. Dr. Cheryl van Daalen-Smith  led a spirited discussion about the perception of  women  perpetuated  by the media  and the importance of all voices at the bargaining table.
GSA conference
On  May  11 and 12, 2012 ETFO sponsored   the first-ever  Gay-Straight Alliance (GSA) symposium  to help teachers establish G SAs for grades 7 and 8 students in public elementary  schools. "GSA groups   must   be supported in all schools where students or  staff   request them because  they help ensure the safety of all students,  including lesbian,  gay, bisexual,  trans, and  questioning students;' said ETFO  President  Sam  Hammond. "This symposium is meant to support our teachers who are dedicated to ensuring that schools are inclusive  and  welcoming  for all students." The conference was all the more timely  given the Ontario government's introduction  of  Bill 13, the Accepting Schools Act.The Act, which would help prevent gender-based violence and incidents based on  homophobia and transphobia,  calls for school boards to support organizations such as gay-straight alliances.
Representative Council
On May 2-3,  2012  over 150  ETFO leaders gathered for the spring  Representative   Council Meeting. They were joined by 25 participants  in Leaders for Tomorrow  Presentations focused  on the road ahead  as we ready for provincial takeover  and board-by-board collective bargaining. Susan Lambert, president of the BC Teachers' Federation, spoke to the experiences of teachers  in British  Columbia and their recent AGM which  was them ed "Teachers Build a Better  World." She offered ETFO leaders encouragement and the sup­ port of  the BCTF.  CAW  economist Jim Stanford spoke to ETFO  leaders on the second  day of the meeting a bout the macroeconomics  of  recession, deficits, and austerity.  Both  of  these speeches can be viewed on our website, eifo.ca. Stanford's book, Economics for Everyone is a great economics resource for activists. Punchy and readable with short bite-sized  chapters,  cartoons,  and flow charts, Economics for Everyone explains (and critiques)  the free  market system. The book is available for purchase at Economicsforeveryone.ca, with proceeds going to the Canadian Centre for Policy Alternatives.
Respect Teachers, Respect Bargaining Campaign
In May, thousands  of ETFO members participated in a   RespectTeachers, Respect  Bargaining cam­paign  by sending  postcards  to the premier, the minister of  education, and their local member of Provincial  Parliament  (MPP). Members  used  the postcards to tell legislators about the impact the proposed   PDT cuts  will  have  on  them personally. Members demanded  that the Minister and their MPP respect free collective bargaining.
RELATED STORIES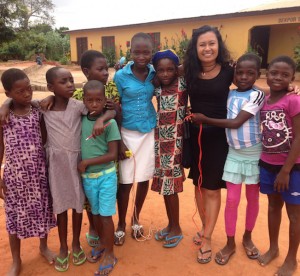 Natalia Kostiw writes about volunteering as a teacher with a focus on girls and women.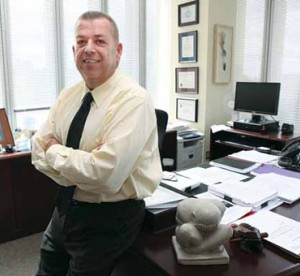 Educators come to their profession as a calling. We do so because we believe we have something important to contribute to the children who will shape our society and build our future.