Article
Record Number of ETFO Members Run in Provincial Election
ETFO has a long tradition of encouraging members to be politically informed and engaged. In the recent provincial election, seven ETFO members made the ultimate political commitment of running as candidates. Three were successful: Joe Cimino, the NDP candidate in Sudbury; Jennifer French; the NDP candidate in Oshawa; and Ann Hoggarth, the Liberal candidate in Barrie. Joe won in a seat where the Liberal incumbent was retiring after 19 years in office. Jennifer and Ann won upset victories against the sitting PC MPPs.
The four other ETFO member candidates were Nigel Barriffe, the NDP candidate in Etobicoke North; Anthony Leek, the Liberal candidate in Kenora-Rainy River; Kevin Troake, the NDP candidate in Mississauga-Brampton South; and Matt Richter, the Green candidate in Parry Sound-Muskoka.
All these ETFO members deserve to be acknowledged and congratulated for stepping up and putting themselves forward as candidates.
Teachers are included in the ranks of former and current Ontario MPPs, but the 2014 election saw a record number of ETFO members running. To our knowledge, there was only one other teacher candidate, an OSSTF member who was not successful in his election bid. The three new ETFO member MPPs will bring an important classroom perspective to the Liberal and NDP caucuses they have joined.
Nigel Barriffe
Elementary Teachers of Toronto
NDP Candidate – Etobicoke North
Nigel Barriffe grew up in the riding of Etobicoke North and works as a teacher in the community. His early interest in politics includes serving as president of the West Humber Collegiate student council. At the community level, he sat on a number of community boards and was active in environmental research, social justice, and labour organizations.
An active ETFO member at the local level, Nigel has fulfilled the role of school steward and participated in the local's political action and community outreach committees.
As a provincial candidate, Nigel brought the experience of having run in the 2008 federal election. While unsuccessful in the 2014 provincial election, he increased the NDP vote share from 22 percent to 26 percent compared to 2011 and moved the NDP into second place in the riding.
Joe Cimino
Rainbow Teacher Local

NDP Candidate – Sudbury
Joe Cimino has taught for several years in Sudbury. Prior to running in the provincial election, he was serving his second term as a city councillor in Greater Sudbury. As a councillor, he was involved with the public library and housing boards. He also worked to expand city parks, trails, and green spaces.
Joe's victory for the NDP in the Sudbury riding represented one of the three new NDP seats won in the 2014 provincial election.
Jennifer French
Durham Teacher Local
NDP Candidate – Oshawa
Jennifer French comes to Queen's Park with ten years of experience as a teacher for the Durham District School Board and teaching abroad. An active ETFO member, Jennifer attended the federation's union school and collective bargaining training. Through her involvement in the Durham local, she was active in the Durham Region Labour Council and was a delegate at Ontario Federation of Labour conventions.  She played a key role in mobilizing members and organizing rallies during the campaign against Bill 115, the 2012 provincial legislation that violated teacher collective bargaining rights.
At the community level, Jennifer was involved in the "We are Oshawa" community organization, Habitat for Humanity, and local theatre.
The riding of Oshawa has been a long time priority of the NDP. Over several recent elections, the NDP consistently placed second. With strong support from her local and other ETFO locals across the province, Jennifer was able to deliver an NDP victory in the 2014 election and become one of the three new NDP caucus members.
Ann Hoggarth
Simcoe County Teacher Local
Liberal Candidate – Barrie
Ann Hoggarth has been a teacher for over 25 years and spent many of those years as an active federation member. She served as president of the ETFO Simcoe County Teacher Local from 2000-2006. In 2001, she received the ETFO President's Award for outstanding service. She also served on the executive of the Ontario Public School Teachers' Federation, one of ETFO's predecessor organizations, in 1993-94 and was the local OPSTF president from 1997-1998.
Ann's community experience included longstanding involvement in the Barrie Skating Club and support for other community recreation programs. She was awarded the Queen's Jubilee Award in 2003 for her community and education work.
In winning the Barrie riding, Ann returned the seat to the Liberals after the party lost it to the Progressive Conservatives in the 2011 election.
Anthony Leek
Rainy River Occasional Teacher Local
Liberal Candidate – Kenora-Rainy River
Anthony Leek works as an occasional teacher for the Rainy River District School Board. In 2010, he was elected councillor for the town of Emo and currently serves as the deputy mayor.
A motorsports enthusiast, Anthony has been an active promoter of the Emo Speedway. His volunteer work ultimately led to serving as president of the Borderland Racing Association.
In the 2011 provincial election, Anthony threw his hat in the ring and ran as the Liberal candidate in Kenora-Rainy River. As a second-time candidate in 2014, he increased his vote share from 10 percent to 16 percent.
Matt Richter
Trillium Lakelands Teacher Local
Green Candidate – Parry Sound-Muskoka
Matt Richter has taught for 15 years in Muskoka. He is a volunteer coach for volleyball, basketball, and track and field. He also coordinates mountain bike and cross-country running clubs.
An environmentalist and community activist, Matt has organized a Green Tour to raise awareness about local business initiatives. He is also a founding member of the Muskoka North Good Food Co-op.
The 2014 election was Matt's third time as the Green candidate for Parry Sound-Muskoka. In this election, Matt increased the Green Party vote share from 9 percent in 2011 to 19 percent, one of the strongest Green Party results, and moved the party from fourth to third place.
Kevin Troake
Peel Teacher Local
NDP Candidate – Mississauga-Brampton South
Kevin Troake has taught for the Peel District School Board for five years. He was a first-time candidate in the 2014 election.
In 2009, Kevin established Camp Concord, an overnight summer camp for youth with special needs. The camp also provides day programming in the city of Brampton.
Kevin's community experience includes volunteer work for Autism Ontario, Canadian Blood Services, and the Ontario Camping Association.
RELATED STORIES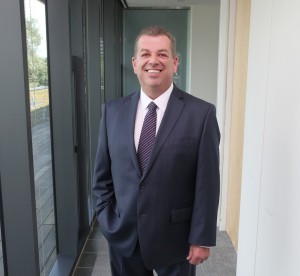 Free and  fair  collective bargaining is at the heart of what we do as a union.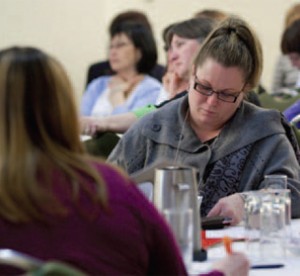 Donna Dasko is uniquely positioned to talk about women and politics. She is the senior vice-president of public affairs at the Environics Research Group, one of Canada's best known and most highly respected public opinion research firms.