VOICES
The recently amended Education Act establishes  a new teacher induction pro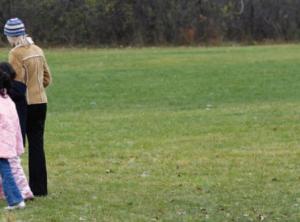 Before this current collective agreement became effective, principals dutifully prepared supervision schedules and the dialogue occurring b
When the Harris Conservatives took power in 1995 Ontario's education system experienced dramatic, and often negative, change.
It is Friday at the end of a busy week, and you open your daily newspaper or go on-line to check the latest movie listings.
For almost 30 years Anne Bishop has worked in the field of international development and has been part of groups struggling to achieve social justice.
Participants in ETFO's 2006 Leadership Conference were able to experience Wendy Brathwaite's work first hand.
The election for members of the governing council  of  the Ontario College of Teachers represents a small but significant victory for teache
ETFO Members are members of a profession that is unparalleled in its capacity to make a  difference in  our  society.
Media are a powerful force in the lives of youth. In particular, digital media have changed the way they communicate, play, and learn.
Pages