BOOKS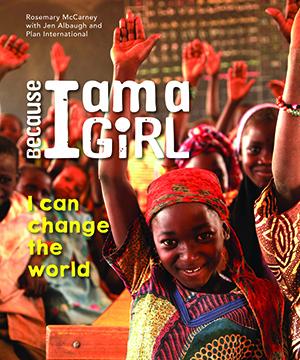 Because I Am A Girl: I Can Change The World
Rosemary McCarney with Jen Albaugh and Plan International. Second Story Press, 2014. 96 pages, $16.95
Together with Plan International, Rosemary McCarney and Jen Albaugh deliver an informative and thought-provoking look at the lives of eight young girls around the world that will warm your heart while stirring up concern. These girls face barriers and challenges that seem astronomical, yet they are able to create lives of hope and promise. This book presents their stories and strives to empower and inspire the reader. Because I am a Girl shows us that although women around the world face amazing obstacles they can have a positive impact and change the world … one small step at a time.
The book explores the impact that education can have on the lives of girls around the world. It emphasizes that the key to changing the cycle of poverty is access to education. The book leaves you with a feeling of hope and the promise that change will come. Readers can have a positive impact and make change a reality for girls around the world.
This book would be appropriate to share with intermediate students as they explore the world around them. It is filled with "Did You Know" sections that share facts about the economy, education, child poverty, access to food and education, and childhood marriage. Sections of this book would enrich a Grade 6 exploration of global issues such as access to schooling, child poverty, world trade and community climate. The book would also support the social studies curriculum and provide an excellent lens for exploring social justice, citizenship and equity issues.
The book's many photographs and variety of text boxes give it a personal feel for all students to relate to when exploring large, complex issues. The rich text provides examples of those who have made a difference and offers practical ways students can impact the world. Readers will be inspired to have a positive impact on the world around them, to stand up for what is right and have a voice.
Deborah Cote is a member of the Peel Teacher Local.
MORE BOOKS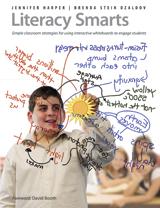 Jennifer Harper and Brenda Stein Dzaldov. Markham, ON: Pembroke Publishers, 2011. 128 pages, $24.95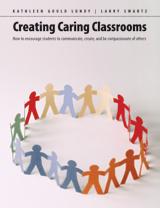 Kathleen Gould Lundy and Larry Swartz. Markham, ON: Pembroke Publishers, 2011. 159 pages, $24.95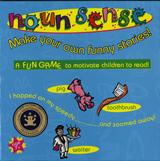 Susan McArthur, Oakville, ON: The Children's Corner Incorporated, 2006, 2010. $29.95 for board game (additional costs for resource materials)
Pages