BOOKS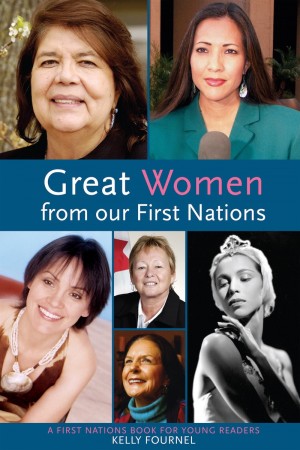 Great Women From Our First Nations
Kelly Fournel. Second Story Press, 2017. 84 Pages, $10.95.
Great Women from our First Nations is a collection of 10 short biographies highlighting the achievements of Indigenous women. The women described in the book represent a variety of times, past and present, communities and achievements. The author, herself, is Métis. She was born in Manitoba and has lived in many areas of Canada.
Great Women from our First Nations can be used for a variety of purposes from acting as a mentor text on the study of biographies to helping our students understand what social justice looks like. At the end of each chapter, the author concludes each heroine's story by directly sharing an uplifting and inspiring moral for the reader to consider. Whether as part of your classroom library or as part of lessons, Great Women from our First Nations will help educators infuse their program with diverse perspectives. Offer this book to your students to provide an opportunity for them to experience the contributions of strong women, Indigenous peoples and Canadians.
The greatest potential of this book lies in the opportunity it presents to build understanding of some Indigenous cultures as well as to begin deep conversations about past and commucurrent issues in Canada such as the residential school system, systemic poverty within Indigenous communities and racism. This book helps provide a gentle introduction into the experiences of Indigenous people in North America from the 1860s to the current day.
The author chooses to focus the reader's attention on the positives found within the lives of her subjects. It is somewhat disappointing that the text does not provide greater consideration to the hardships faced by the women it portrays. At times, the author moves so quickly over negative experiences such as leaving home for residential school or sexual abuse that it would be prudent for educators to take the time to review these topics with their students to ensure understanding as well as comfort with the information.
The book is appropriate for the junior and intermediate grades.
Jessica Cooper is a member of the Peel Elementary Teacher Local.