Article
The Way Forward: Putting Words into Action
The past year of negotiations has been a difficult one, but  ETFO members  have continued  to stand strong and, through their solidarity, demonstrate that we are a force to be reckoned with. We have stood up for our rights;  lobbied  our  MPPs;  organized our communities;  and  held  incredible  rallies and protests. In January, ETFO rallied with other union and community members at the Liberal Leadership Convention. Twenty  thousand people stood in solidarity to demand that their voices be heard and that the new Liberal government take stock of what has been done to democratic rights in  Ontario.  ETFO  members  have  clearly and  passionately  demonstrated  their opposition to the government and its attack on educators. With a new premier, a glimmer of hope for  a  better  future  has  emerged. Kathleen Wynne has a strong background in education and grassroots politics. With her election, the tone of discussions between educators and the government in Ontario changed significantly. Wynne's public statement that a resolution with education unions was one of her top priorities, followed up by meetings with the unions shortly after her swearing-in as premier, have created a more respectful and positive environment for discussions. Unlike her predecessor, Premier Wynne invited people to the table who are knowledgeable about education and bargaining and willing to engage in meaningful dialogue. In late January, we started a process of putting  all  the  issues that  we have raised over the last year on the table and working out how to move forward. The change in the government's approach is welcome. It has not, at this writing, resulted in any concrete solutions  that  address  the  contract  terms imposed through Bill 115. Nor has the government addressed the damage done by first imposing Bill 115 on educators, and then repealing it. The fact that Bill 115 has been "repealed" is meaningless. The damage the bill caused to our day-to-day work lives, our democratic rights, and the stability of the education system is not undone by this cynical action. What we need now are real solutions. We need concrete commitments to Move Forward ETFO  remains  committed  to  working  to find solutions to the issues facing education and educators. While we are optimistic and hopeful, we cannot  move  forward without concrete  commitments  from  the  Wynne government. We cannot simply rely on the goodwill that the government has extended. We are seeking specific changes that speak to the needs of both educators and the education system. The  deeply-flawed  2012  process  and Bill 115 resulted in the loss of fundamental democratic rights for ETFO members. Our members lost confidence in the government. That confidence is yet to be restored. Next steps We look forward to continuing a fruitful and positive discussion with our education partners. We hope to see tangible proposals from the government team that address the concerns we have shared on behalf of members and allow us to find mutually agreeable solutions to the current issues. In the meantime, ETFO's advice regarding voluntary/extracurricular activities  remains unchanged. Now more than ever, we call for solidarity as we work with the government to find a mutually agreeable solution. We ask the Wynne government to put their positive messages and good intentions into action.
RELATED STORIES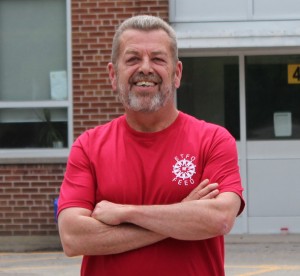 President Sam Hammond will be remembered for his strength, kindness and deep respect for members.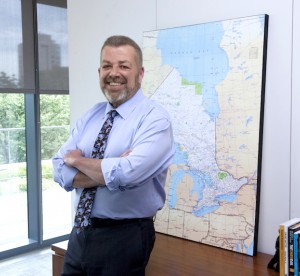 ETFO had five days of respectful talks at the central bargaining table this summer with the Ontario Public School Boards' Association and the Council of Trustees' Association.