Article
Your Federation
Local leaders attending the February Representative Council meeting heard the results of ETFO's progress report survey. Local presidents and members who participated in the survey reported significant problems in the rollout of the new progress report. Technology – particularly software glitches and system access – created problems for members across the province. As well confusion arose when boards created policies/guidelines different from the ministry of education's Growing Success policy. The survey results will be reported to the ministry of education and local leaders will be addressing them with their district school boards. ETFO will continue to reinforce the crucial need for improvement in the reporting process.
ETFO kicked off its efforts to get members involved in the 2011 provincial election with political action training for more than 130 local presidents and political action chairs. Keynote speakers were Greg Lyle, of Innovative Research Group; Diane O'Reggio, former Ontario NDP principal secretary; and Taylor Gunn, of Student Vote. ETFO members Marina Howlett (Upper Grand OT), Cory Judson (Grand Erie), and Matthew Curran (Peel) shared the personal experiences that got them involved in politics and talked about how those experiences contributed to what they brought back to their classrooms, their communities, and the political process. ETFO's platform document and other information are available on our website: etfo.ca >Advocacy and Action>Political Action. 
ETFO now represents designated early childhood educators in 10 locals. Six of these have formed local organizations, crafted a constitution, and elected an executive. They were observers at the February Representative Council meeting. Shown with President Sam Hammond are Tamara DuFour, Hamilton-Wentwoth; Andrea Spagnoulo, Toronto Catholic; Rayna Barrese, Durham; Amy Rasmussen, Halton; Amanda Judd, Simcoe. Not shown is Jenn Wallage, Waterloo.
Collective agreements for ETFO teacher, occasional teacher, and ESP/PSP locals will expire in August 2012. Gearing up for the next round of bargaining, ETFO provided training in February to some 250 local leaders and activists, Union School participants, and ETFO's newest members – designated early childhood educators. Participants in the Collective Bargaining Conference – Preparing for the Future took part in workshops focusing on preliminary submissions, staffing, the funding formula, and member mobilization
ETFO's workshop Stay Calm and Carry On attracted 25 members from northern locals last fall. The regional workshop took place over a full weekend at Bonnie Bay, a rustic fishing and hunting camp in Dryden. Workshop topics included dealing with adult bullies and harassment, violence in the workplace, financial management, and health and safety. The next Stay Calm and Carry On workshop will be held April 8 – 10 at Hockley Valley in Orangeville. Details and registration information is posted on our website, etfo.ca >Professional Learning EETFO Conferences. 
RELATED STORIES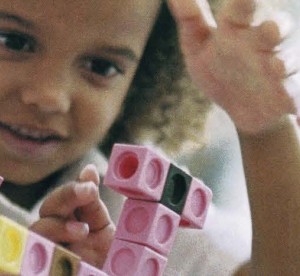 Teaching science and technology is an outstanding way to provide experiences that are valid, testable and repeatable.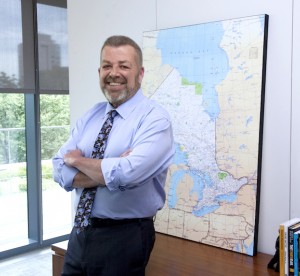 With the passing of Bill 148, the Fair Workplaces, Better Jobs Act, we see how effective organizing is when we are working together to achieve the gains that will benefit the majority of workers in Ontario.