Article
Professional Regulation for Designated Early Childhood Educators (Professional Relations Services)
One of the major benefits ETFO provides for the designated early childhood educators (DECEs)* it represents is legal protection when work-related problems occur. These educators work closely with young children and, like teachers, are vulnerable to complaints lodged by the public.
In Ontario the Early Childhood Educators Act, 2007 created the College of Early Childhood Educators (collegeofece.on.ca), the first self-regulatory body for early childhood educators (ECEs) in Canada. While new for ECEs, self-regulation has been in place in other professions for some time. Nurses, doctors, and lawyers are all governed by self-regulating colleges. The Ontario College of Teachers was created in 1997 to regulate the teaching profession. The new law that applies to DECEs and ECEs is patterned closely on the one governing teachers.
Self-regulation means that a profession is governed by rules and regulations established by the members of the profession. Entry into the profession is controlled by creating licensing requirements for new members. The conduct of existing members is regulated through rules and standards of conduct enforced by a discipline process All professional regulatory colleges operate to protect the public interest, not the interest of the profession or its individual members.
THE COLLEGE OF EARLY CHILDHOOD EDUCATORS 
The College of Early Childhood Educators governs the professional lives of all ECEs. In order to achieve its purpose of protecting the public interest, the College
sets registration requirements to ensure that only qualified and competent individuals are registered as members
maintains a public register of early childhood educators
establishes a code of ethics and sets standards of practice that all ECEs must meet
investigates complaints from the public about the conduct of its members and, if necessary, disciplines members
assures parents that members will be held accountable for providing a high standard of care and education for children.1 
The main way in which the College affects the working lives of ECEs is by establishing and enforcing standards of practice, achieved primarily through a complaints process. Anyone – parents, other ECEs, school staff, or members of the public – with a complaint about a member's conduct or actions can submit a written complaint to the registrar.
In order to practise as an ECE, individuals must be licensed by the College; it has the authority to revoke, suspend, or place terms and conditions on a license, thereby restricting the ECE's ability to practise. A member's license could be affected by a finding of professional misconduct, incompetency, or incapacity.
Professional misconduct occurs when a member is found to have contravened one or more provisions of the Early Childhood Educators Act, 2007, the regulations associated with this Act, or the by-laws created by the College.2
The College will find a member to be incompetent if it judges the member to be unfit to carry out his/her professional duties, having displayed a lack of knowledge, skill, judgment, or disregard for the welfare of a child.
Incapacity occurs when the College finds that a member is unfit to carry out his/her professional responsibilities due to a physical or mental condition or disorder. This can involve medical issues including substance abuse problems.
ETFO'S ROLE 
ETFO may provide legal support for ECEs who have chosen to join the federation, and who meet its criteria for legal coverage. If you are an ETFO member and receive notice of a complaint,
contact PRS staff at ETFO's provincial office to seek advice and inquire about legal support
refrain from discussing the matter with anyone – colleagues, friends, or College investigators.
Decisions by the College of Early Childhood Educators can have an impact on your employment and your career. If a complaint is filed against you, your first step should always be to contact ETFO's PRS staff to obtain assistance and advice about how to protect yourself.
Notes
1. Reproduced from "Creation of the College" at collegeofece.on.ca.
2. The Early Childhood Educators Act and regulations can be viewed at e-laws.gov.on.ca. The College has recently created a set of professional and ethical standards for ECEs. 
RELATED STORIES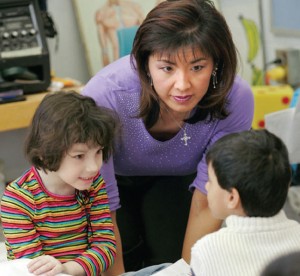 Next September, elementary teachers  in the new  Early  Learning  Program (ELP) will  welcome  thousands of  young learners into  their  cl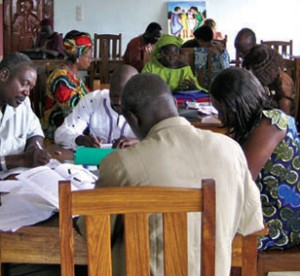 ETFO is a recognized leader in early years education.