Article
Listening and Enhancing: Meeting the Needs of Local Leaders and Members – Our Priority (From the General Secretary)
A major focus at ETFO provincial office is determining the needs of locals and members across the province and offering programs to meet those needs. We do this by seeking out, listening to and responding to feedback from local leaders and members through both informal and formal processes such as verbal or written feedback, surveys, internal program reviews and focus groups. Workshops offered by Professional Relations Services (PRS) are designed to meet the needs of locals and members in a number of critical areas. Over this past year we have sought input and have incorporated suggestions from local leaders and members into our programs. ETFO has added more presentations, implemented alternative modes of training, adapted training and reallocated staff to meet a growing demand for PRS workshops. As one example, the number of pregnancy and parental leave workshops has increased approximately 25 per cent from last year and the creation of a webinar has augmented our outreach. As well, an additional PRS staff member was assigned this year to assist with requests for pension workshops and two pension webinars have been scheduled for the spring. PRS continues to offer programs for locals and stewards in other identified areas of need, including the College of Teachers, professional boundaries, allegations, human rights, harassment, accommodation and conflict resolution. Collective Bargaining Services (CBS) has implemented a number of new bargaining-related training initiatives this year in response to feedback and requests. This fall, CB staff began offering webinars through the ETFO Local Leader Virtual Academy, a year-long, cross-service area initiative.This series of webinars for local leaders addresses topics such as significant historical arbitration decisions, recent arbitration decisions and health and safety issues. This year's Collective Bargaining Conference, Navigating Uncharted Waters, was revised to meet the needs of both experienced and novice participants and received excellent feedback. Next year, ETFO will offer a Collective Bargaining Academy for the first time. Pilot sessions will take place this spring. Professional Development/Learning Services (PD/L) strives to help members be successful in their classrooms and respond to board and Ministry initiatives. This past year our focus has been in the areas of technology and math, with the offering of two Ministry-funded Information Communication Technology (ICT) conferences as well as Connected Communities, a series of online professional learning sessions on math- and technology-related topics. The "Your Federation" section of this issue of Voice features news items on these programs. A popular program at the local level is the workshop "Classroom Management That Works for the Occasional Teacher." Following a program review, revisions were made to match the program to current member needs. The revised workshop has now been structured as a two-part series with a greater focus on reflective practice and teacher professional judgment. Equity and Women's Services (EWS) creates and modifies programs to address the needs of our diverse membership. "Re-thinking White Privilege" workshops were offered for the first time this year and a resource on this topic is in development. New women's programs for 2015-16 will include a mentoring program for women, an online networking site for racialized and FNMI women and a women's advanced leadership program in conjunction with the Canadian Labour Congress (CLC) summer school. The new programs respond to needs identified by racialized members' focus groups and women's focus groups, as well as discussion in other forums. ETFO values your feedback about programming. Our goal is to continue to provide programs and services that provide the types of supports you and your locals need to succeed in your classrooms, your workplaces and in your union.
RELATED STORIES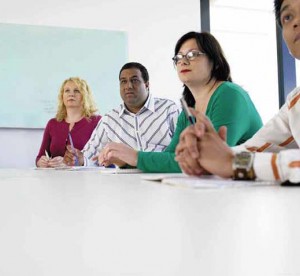 Workplace violence is a major hazard in our schools.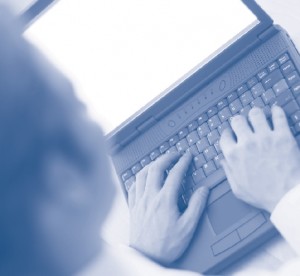 You may be checking your email  quickly to respond to a family member.