Article
Equity Programs are a Catalyst for Action
Toronto is one of the most diverse cities in the world, and our education system should be a model of how society should embrace our differences, so that every student feels comfortable, safe, and included at school and in the classroom.
The  Elementary  Teachers  of  Toronto (ETT)  invited  students  from  diverse communities to share and reflect on the reality of student life today at its Equity Conference in February. A sub-committee of ETT's Human Rights Committee organized  the  conference, which  took place at the Ontario Institute for Studies in Education.
Teachers  presented  workshops  on racial stereotypes; bullying; ableism; taking it global with IT; and racial discrimination, stereotypes, and the media.
The   students  who   attended   were nine to 11 years old. The teachers who accompanied  them  generated  discussion  about  how  to  make the  Toronto District  School  Board  (TDSB)  Equity Document  a  part  of  school  improvement plans.
Teachers who take a leadership role in equity need collaboration and support from  the  administration, parents, and the community. It is important to make parents aware of equity issues and address any concerns they may have. The TDSB has done an excellent job outlining key equity issues and providing resources for the classroom and for use with parents and the community.
It was clear from the follow-up discussions that the conference served as a catalyst for action among these emerging leaders of social change.
The students from Highfield School brainstormed how action plans could be implemented in school. They came up with the idea of putting on a play that would expose students to racial stereotypes and show how bullying hurts people. Here are some of the students' reflections:
Lesante: "We should not judge people because of their race, or the way they look. It is not fair to say allItalians make pizza, or that people who wear bandanas are criminal. Race and colour don't matter;inside we're all human."
Disha: "They don't know how the people feel when they bully them. People who bully lack something."
Thadachayani: "Now that I've learned a lesson, I think we can have a fundraiser that's educational andfun. We'd send the money all around the world, every week, so that the homeless will have a chance toget food and shelter."
Chloe-Symone: "Because you think someone's a different colour, don't make fun of them. Rememberthat everyone is equal in each and every way. Students need to learn respect for others."
Lila: "If you see a woman they're usually portrayed as models. That doesn't mean that's all they can do.They can do other things, like be writers."
Kimberley: "The special needs students learn at a different level. The rest of the students need to learnnot to take it hard on them, and treat them the way you want to be treated. Don't take advantage ofthem."
J.C. "Everyone already has leadership skills but different qualities. You can also learn that a goodleader stands up for people, has good cooperation skills, and sets an example."
RELATED STORIES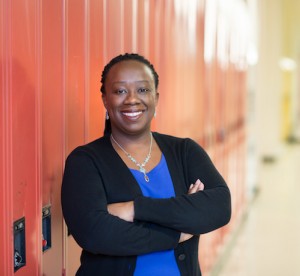 I recently participated in a curriculum workshop for teachers hosted by Natasha Henry.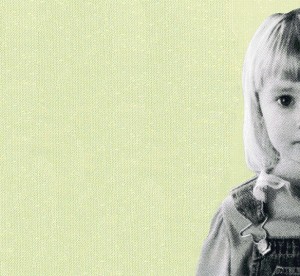 From the moment children begin to think about their bodies, at age four, they want to be thin. By age eight, although both girls and boys are struggling with body image, girls experience the issue much more keenly.