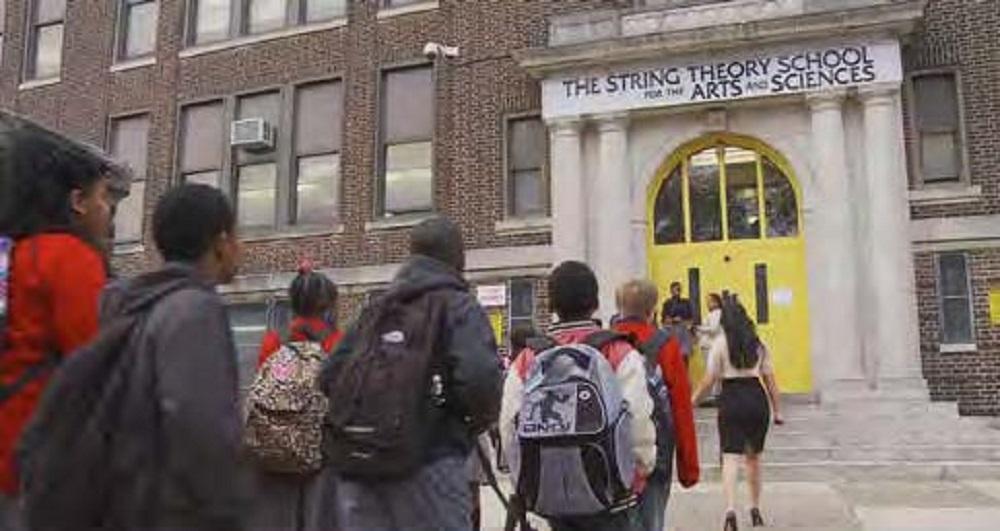 ARTICLE
Sarah Mondale and Vera Aronow on Fighting Privatization of Public Education
This spring, ETFO launched its first ever podcast Elementary: A Podcast from the Elementary Teachers' Federation of Ontario. Elementary takes on big issues in education and brings together educators, activists, teachers, education workers and students to outline opportunities and resources available to ETFO members and share ideas and information about public education. This regular column will highlight some of what we have available to listen to.
In episode 3, Elementary talked about the privatization of public education with filmmakers Sarah Mondale and Vera Aronow. Their documentary called Backpack Full of Cash looks at the effects of privatization and corporatization of public education on students across the United States and follows activists working to protect and enhance public education.
The excerpt below has been edited and condensed. It begins with Mondale and Aronow speaking about what they saw in public schools in Philadelphia.
Sarah Mondale: It was graphic when we got to Philadelphia High School and we found out they had no music teachers, no music program. And yet the school was an old school, one hundred years old, and had many esteemed alumni. It had once been a glorious institution, but now the music room was shuttered. There were no classes, no students, no teachers.
Vera Aronow: The library wasn't closed at South Philadelphia, but there was no librarian.
Sarah Mondale: What we found very quickly was that charter schools cherry pick the most able students, the ones who are going to score the highest on the tests, and have the fewest discipline problems and so on.
ETFO: Could you talk about the ways that governments have undermined public education in the United States?
Sarah Mondale: Milton Friedman, the economist, is where this whole idea started that competition should drive public education. But public schools are not like shoe stores or restaurants or McDonald's. They're a civic institution, and they have to be cared for. People need to be involved, go to those meetings and keep an eye on your schools, or they will get taken over by private wealthy interests that think they know better than the government and have a lot of money to direct policies in this country. I hope that doesn't happen in Canada.
ETFO: You also show some positive stories. How can government support public education? What have you seen that's been successful?
Sarah Mondale: Well, we saw the successful district in Union City, New Jersey where the schools were well-funded, even though it is a district with a high poverty rate and a lot of English language learners. They concentrated on supporting all the students providing them what they needed. There was a court ruling that gave extra funding to support lower-income cities and they benefited from that.
Vera Aronow: Teachers play a big role in setting the direction for Union City schools, in helping to fashion the curriculum. The teachers play a big role in that district, which seemed to stand out to me.
ETFO: What do you think is the most effective method of advocating for strong public education?
Sarah Mondale: People need to be reminded about what you lose when you support a market-based idea of education. What you lose in terms of your democracy, in terms of your collective strength and your responsibility. You need to be very vigilant, because what we saw here is that once you chip away at the trust in public schools, once you start chipping away at the funding and the system becomes more unequal and more segregated, then it's easy to point to public schools and say: "Those are failing schools, therefore they should be closed or they should be punished somehow, their funding needs to be cut." Public education doesn't survive on its own, without a lot of support.
You can listen to this full podcast episode among others at Elementary: A Podcast from ETFO on most podcast apps, or etfo.ca.
Meagan Perry is a member of ETFO executive staff.