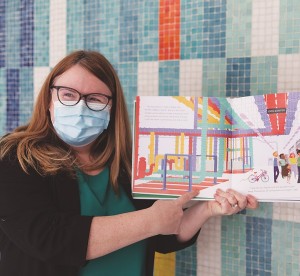 Lesley Pike and Melissa Seco explain unplugged coding for the primary grades.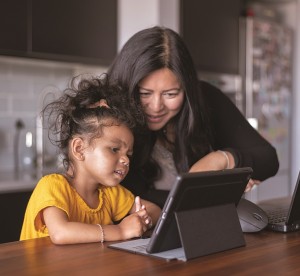 Lindsay Mall on building virtual community when in-person events aren't possible.
I want to begin by thanking every ETFO member in the province. This school year has been and continues to be incredibly difficult.
March marks a full year since the COVID-19 pandemic began, a year that has been incredibly stressful and difficult, especially for those who work on the front lines.
The middle of March marks one year since the COVID-19 pandemic began. For Voice, it is a year that started by connecting the pandemic to both systemic equity issues and climate justice and one that ends by revisiting these questions with this spring issue.
Spotlight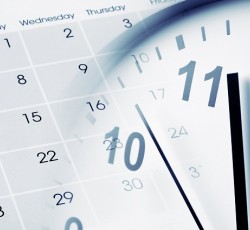 March 21 is the one-year anniversary of the ETFO tentative agreement. On that date, the final strike pay cheques will be issued to any members who are still missing strike pay.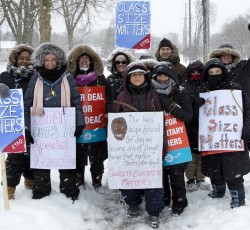 ETFO educators are in an unprecedented round of bargaining with a government intent on making drastic cuts to public education.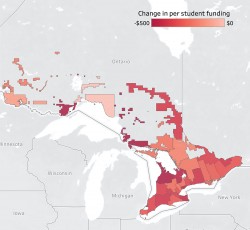 Mapping Ontario School Board Funding Cuts.
Back Issues