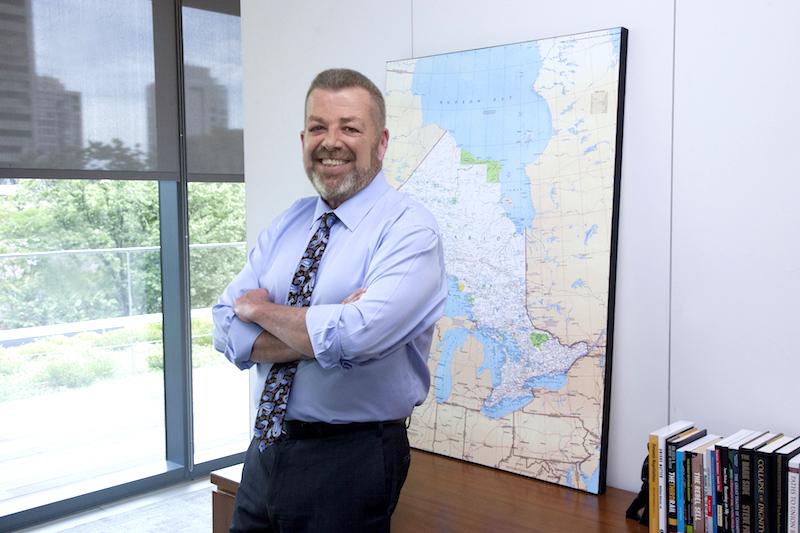 ARTICLE
Closing the Pay Gap for Ontario Workers
This year on International Women's Day, Iceland made it illegal to pay women differently than men. Employers there must prove they offer equal pay regardless of gender, ethnicity, sexuality, or nationality. While other programs like this exist, Iceland has made its decision legally binding. In Canada, the wage gap persists, even when education, occupation, experience, and hours of work are consistent. It takes Ontario women 15 1/2 months to earn what Ontario men do in 12. That's a 30 percent pay gap! The gap is even wider for Indigenous women, racialized and immigrant women, and women with disabilities.
But it isn't just the pay gap. According to the Canadian Centre for Policy Alternatives, the increase in precarious, low wage work in Ontario is part of a seismic shift in the type of work being created and the way work is organized. "People used to work cleaning offices alongside their colleagues who worked in those offices. They are now working for cleaning contractors who compete to be the lowest cost (lowest wage) bidder."
Our experiences in the workforce are connected to legislation. The Employment Standards Act sets the minimum floor for pay and working conditions while the Ontario Labour Relations Act sets rules for the relationships between employers and unions. What is so powerful about the legislation in Iceland is that employers can be prosecuted for the unequal treatment of workers.
In May, labour and community groups in Ontario received the final report of the Changing Workplaces Review. The report proposes a number of recommendations including extending employment standards to more workers, improving workplace protections, and investing in more rigorous labour law enforcement. However, the review fails to address some fundamental reforms sought by labour and community groups.
The recommendations fail to reintroduce card-based certification or other models that make it easier for workers to organize collectively. They fail to address paid sick days, adequate vacation, and just cause protection for all Ontario workers. To raise the bar for all workers, ETFO has joined the Ontario Federation of Labour in calling for changes to the Labour Relations Act and the Employment Standards Act to address issues including equal pay, benefits, and working conditions.
Many organizations have banded together calling on the government to raise the wage floor for everyone in Ontario. As the $15 and Fairness Campaign says, "We need a $15 minimum wage, 7 paid sick days, equal pay for part-time, temporary and contract workers, better rights for temp agency workers, advanced schedules, the right to unionize and respect at work." As teachers, we see how poverty and precarious work affect our students. We know these changes are essential to our students, their parents, and our communities. While the review's mandate excluded consideration of a raise of the minimum wage, it remains an urgent issue for the government to address and one that disproportionately affects women in workforce.
As educators, we are privileged to have the backing of a strong union. Our numbers ensure we are heard when we speak about our issues and those of the broader community. Whether it is to address workplace violence, student testing or the funding formula, we are united in our action. Creating better working conditions for all Ontarians, closing the pay gap, and working to ensure that everyone has access to decent working conditions and fair compensation is our responsibility as members of our communities.
Building and strengthening relationships with parents and families, school councils, and community organizations and agencies creates important alliances. These alliances help us better advocate for public education and the equity and social justice issues that are our priorities as an organization. Together we must continue to organize in our communities, building mutually supportive relationships, and raising the bar for workers in Ontario.
– Sam Hammond