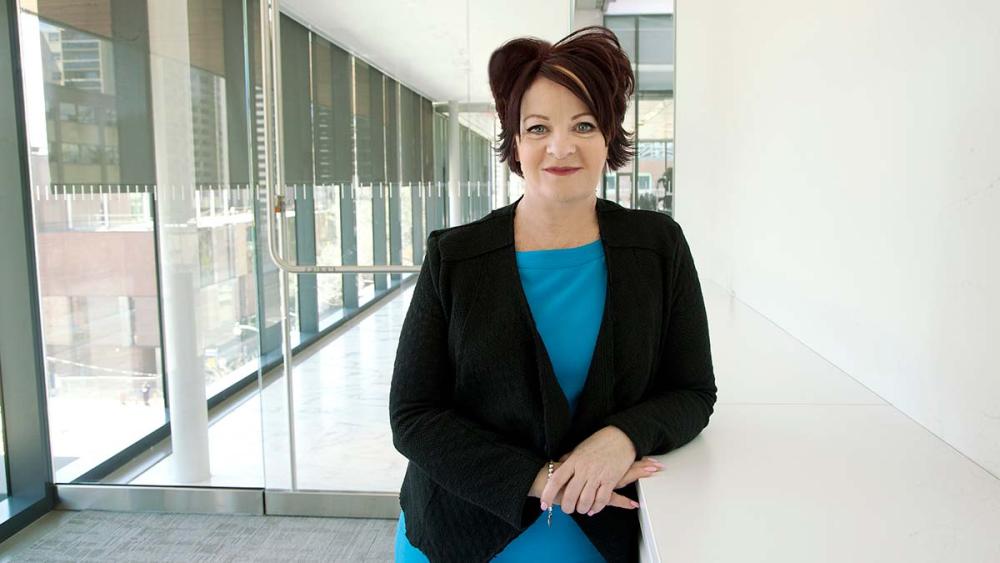 Photo by Kathryn Gaitens
ARTICLE
This Election Presents an Opportunity to be Real Agents of Change
From the General Secretary
ETFO members have been called on to do so much during the pandemic, often going well beyond your job descriptions. Students have needed more support than ever before, chronic underfunding has meant that ETFO members have had to fight the Ford government for every bit of enhanced safety measures, support and investment. It has been a difficult struggle and research has shown that Ontario educators have suffered tremendous stress. With the winter break finally here, I know how needed this time of rest is for all our members. I want to begin this column by thanking you and acknowledging how hard you have worked, often under impossible circumstances, to support your students, your colleagues and to deliver the best possible public education across Ontario.
In the new year, ETFO will continue to do everything we can to support your physical and mental well-being. We will be here to answer your questions, we will continue to campaign and lobby the government to ensure that educators and students have safe and healthy classrooms and we will continue to lead in areas of equity and social justice. Our anti-Black racism strategy, a continuation of the equity work we are committed to as an organization, has meant that we are leaders in the province, charting the way forward as we address anti-Black racism in our own organization, in the public education system and in broader society. We will continue our regular meetings with the Ministry of Education and our work advocating for ETFO members through ministry workgroups.
Even with all of this work that we do each and every day to serve our members and advocate for public education, we know that the change that we need in order to make a positive recovery from this pandemic and from years of a majority Conservative government, will come from organizing together. Our work in this new year must include organizing to defeat the current government in the June 2022 provincial election.
Although the Ford government invoked the notwithstanding clause of the Constitution for the first time in Ontario's history to try to silence its critics and prevent unions and other organizations from engaging with the public before the next provincial election, ETFO was still able to run a TV and social media campaign focussed on the issues that are important to educators and parents in November. Our message called for smaller classes, more supports for students and safer, healthier schools. In February, ETFO will run the next phase of our public campaign, addressing the issues that members identified as being key to our bargaining goals for 2022. The campaign work that we do helps frame the conversation about the needs of the public education system across Ontario from the perspective of parents and educators, but the work of making real connections, that has to be done through local conversations.
And that leads me to our call to action. No matter how much ETFO does as an organization to campaign on behalf of members and the public education system we care so deeply about, the real change needs to happen on the ground in your local communities. There are a number of ways educators can get involved. If you haven't already done so, register at BuildingBetterSchools.ca/mobilize. An ETFO regional organizer will get in touch with you to tell you about the types of organizing opportunities that are available. Keep your eye on the ETFO enewsletter for opportunities to attend organizing training and for resources in the new year (see etfo.ca to sign up). Consider getting involved in a local campaign to support the candidate of your choice and continue to speak to family, friends and community members about what our public schools mean to our communities and what they need to thrive. Nobody knows this better than an educator. We have spent the past three and a half years contending with a government that consistently undermines and underfunds a public education system that desperately needs investment and our best hope for building better schools is electing a new government in June.
Wishing you a safe, healthy and restful holiday.
– Sharon O'Halloran