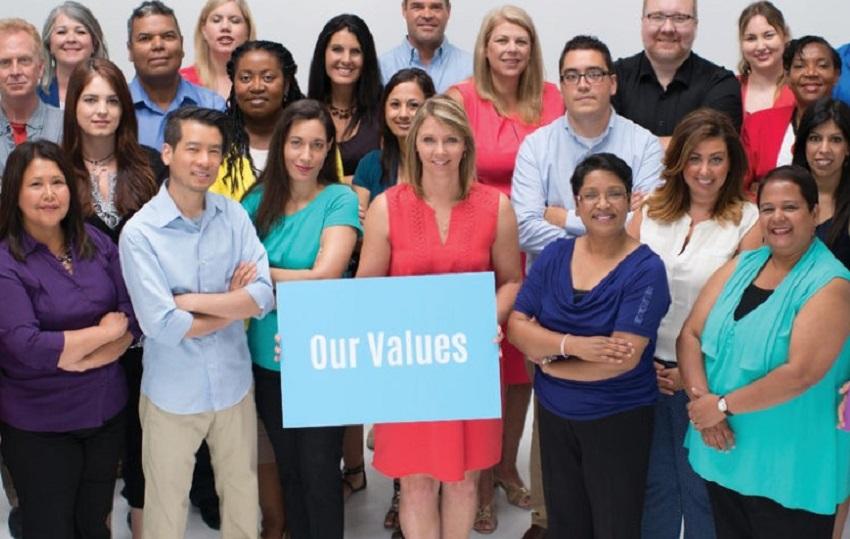 ARTICLE
ETFO 2014 Collective Bargaining
A New Round of Bargaining Under New Legislation
ETFO collective agreements expired on August 31, 2014. Preparations for bargaining have been well underway for many months at both the provincial and local levels. ETFO will be bargaining for the first time under new legislation, the School Boards Collective Bargaining Act, 2014, which is also referred to as "Bill 122." Bill 122 mandates two-tiered (i.e., provincial and local) bargaining for ETFO's teacher and occasional teacher locals. Bill 122 also allows for a provincial bargaining table for ETFO's DECE, ESP and PSP locals where legislative requirements are met. On June 30, 2014, ETFO served notice to bargain on the government and the Ontario Public School Boards' Association (OPSBA), advising them of our intention to renegotiate teacher and occasional teacher members' collective agreements. On August 13, 2014, after the government enacted a regulation designating ETFO as the bargaining agent for a central support staff table, ETFO served notice to bargain on behalf of our DECE, ESP and PSP members. Serving notice begins the bargaining process to renew collective agreements.
ETFO Provincial Bargaining Goals
ETFO develops provincial bargaining goals for each round of collective bargaining for its teacher, occasional teacher, DECE, ESP and PSP members. The 2014 provincial bargaining goals were approved by ETFO's Representative Council at a meeting in February 2014, and are provided in this article. They form the basis of ETFO's submissions during central (i.e., provincial) table discussions. The 2014 provincial bargaining goals are the result of a rigorous process of surveying, consultation and analysis involving ETFO members, locals, provincial leadership and staff. They reflect the federation's priorities during provincial bargaining – they are the targets we are working towards on your behalf.
ETFO Launches Its New Collective Bargaining Member Communications Campaign: Our Union. Our Values. Our Profession.
eeping members well-informed about, and actively engaged in, negotiations is a vital feature of ETFO's collective bargaining strategy. That's why ETFO develops an easily accessible, member-oriented communications campaign exclusively about negotiations for each round of collective bargaining. For 2014 collective bargaining, the communications campaign slogan is: Our Union. Our Values. Our Profession. The campaign (which is dubbed the Our Union campaign, for short) will be rolled out in the fall of 2014. The Our Union campaign highlights the strength and solidarity of ETFO members, putting them at the centre of the collective bargaining process. Members will be receiving print materials about the 2014 round of collective bargaining on a regular basis at their schools and work sites. Information will also be sent to members' homes by mail. The Our Union campaign features a number of online communication tools that make it easier than ever to get bargaining information in a timely way:
ETFO's new Our Union collective bargaining website can be found at etfocb.ca. The website contains a wealth of bargaining information and materials. You can also download ETFO's collective bargaining app and sign up for mobile alerts from the provincial office through the website.
Subscribe to ETFO's Collective Bargaining eNewsletter and join the more than 50,000 members who get their bargaining news delivered quickly and conveniently by email.
For fans of social media, get up-to-the-minute collective bargaining updates on ETFO's Twitter accounts, including @ETFOnews, @ETFOpresident and @ETFOcb.
Join your colleagues in discussing bargaining issues on ETFO's Facebook page at facebook.com/ETFOprovincialoffice.
In any bargaining round, an informed and engaged membership is the key to success – so please take some time to review the various features of ETFO's 2014 collective bargaining communications campaign. Lisa Mastrobuono is an executive staff member of ETFO's Collective Bargaining Department. 2014 Collective Bargaining Goals The bargaining goals for teacher members are to negotiate:
Improvements to teacher compensation
Improvements to class sizes in all grades and programs
Limits on teacher workload
Improved sick leave
Improvements to pregnancy/parental entitlements
Improvements to health and safety
The bargaining goals for occasional teacher members are to negotiate:
Improvements to occasional teacher compensation
Paid professional learning
Fair distribution of daily work
Language to provide seniority hiring for permanent positions and LTO assignments
Improved sick leave
Improvements to health and safety
The bargaining goals for DECE members are to negotiate:
Improvements to DECE compensation
Improvements to professional activity time
Class size limits in FDK classes and to guarantee a DECE in every FDK class
A limit on supervision minutes
Improvements to pregnancy/parental entitlements
Improvements to health and safety
Improvements to sick leave
The bargaining goals for ESP/PSP members are to negotiate:
Improvements to ESP/PSP compensation
Improvements to working conditions
Improvements to pregnancy/parental entitlements
Improvements to health and safety, including protection from violence by students in the workplace
Job security provisions