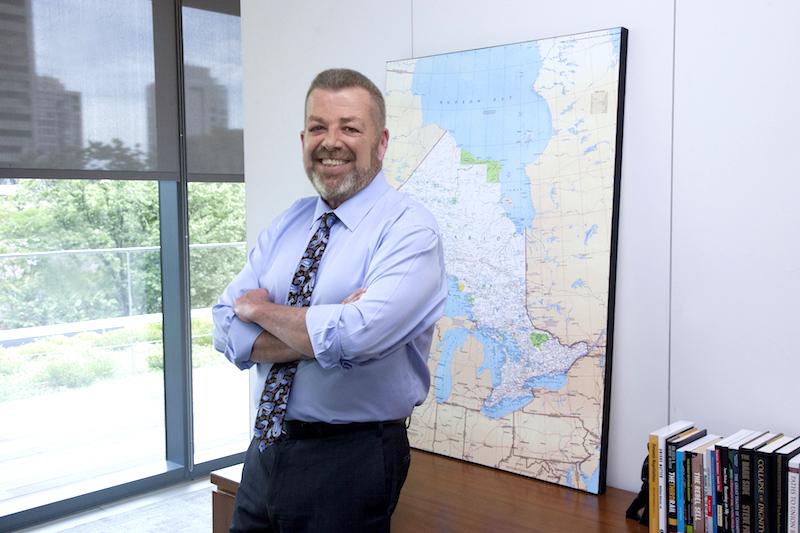 ARTICLE
It Has Been a Pleasure and an Honour to Serve as Your President
I want to start my last column for Voice by saying a big thank you to ETFO members, ETFO leaders and ETFO staff. You are all incredible advocates for public education and the reason why every day, Ontario students get to participate in one of the best public education systems in the world.
Twelve years ago, when I was elected president, I could not have imagined all the incredible work we would accomplish together. We fought for Full-Day Kindergarten, to bring Designated Early Childhood Educators into ETFO and for the return of the 2 percent of lost pay from the 2008 round of bargaining. We brought forward a Charter Challenge against Bill 115, challenged the revocation of Regulation 274 at the Ontario Labour Relations Board and began our 2021 Charter Challenge against Bill 254, which attempts to silence critics of the Conservative government in the run up to the 2022 provincial election. As the Ford government pushes for the extension of online learning beyond the pandemic, we are fighting back against the privatization of our public education system.
Together we have had some of our toughest rounds of bargaining and this year, charted our way through COVID-19; supporting our colleagues, our students and their families. We collaborated with scientists, parents and community allies to force this government to invest not only in our public schools, but in the welfare of our communities.
Over the past decade, we have worked together to advance equity in our education system and beyond and have created important resources and supports for educators along the way. We have moved all of Ontario forward through our work on addressing white privilege, confronting racism in all its forms and implementing a long-term strategy to combat anti-Black racism. We have worked to address colonialism and towards reconciliation in partnership with Indigenous communities and to fight homophobia and transphobia alongside 2SLGBTQ+ communities. We have also worked to help unify the labour movement and solidify the role of educators. I am so proud of our Federation and so grateful to have had this opportunity to work and organize with all of you.
Since their election in 2018, Ford's Conservatives have failed Ontarians on so many fronts. Nothing has made this clearer than their refusal to invest in the health and wellbeing of Ontarians as we struggled through the COVID-19 pandemic. While already marginalized communities bore the brunt of the crisis, we saw how gender, compounded by intersections of race, ability, status, language, precarity and other factors determined both how we were impacted and the kinds of resources available to each of us. As we look forward, those that have been most affected must be centred and prioritized.
On June 2, 2022, we have the opportunity to elect a new government. One that prioritizes all of our safety and well-being and believes in a publicly funded and delivered education system. But we will have to organize to make that happen. If you haven't already done so, join the campaign at BuildingBetterSchools.ca/mobilize. There are ETFO organizers in your local community who will reach out to you after you have signed onto the campaign.
I leave ETFO in the excellent hands of our new president and Provincial Executive, who will be elected at our August annual meeting, our tireless local leaders and our dedicated staff. I know that we will have many opportunities to work together as I start my new role as president of the Canadian Teachers' Federation and look forward to organizing with you in the coming year. I know that working together to defend and advance public education and for the benefit and well-being of all our communities will bring renewed energy and hope.
Once again, a heartfelt thank you. What an incredible pleasure and honour it has been to serve as your president.
– Sam Hammond