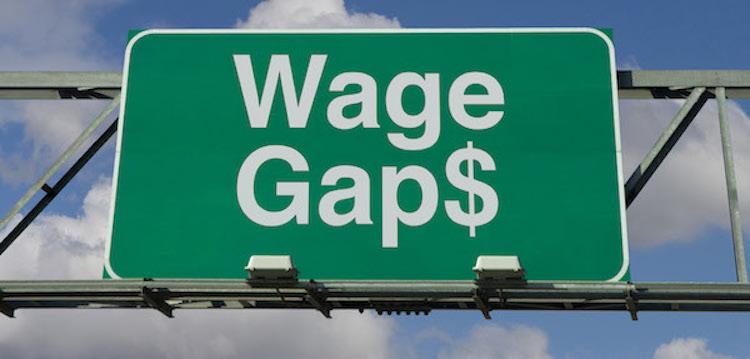 ARTICLE
Labour Law Reform: Why it Has to Work for Women
The Ontario government is in the final stages of reviewing two major pieces of legislation that govern work and could make an important difference in women's working lives.
The review is long overdue. The last time the Employment Standards Act was overhauled was 2000, and 1995 the last time the Labour Standards Act was overhauled.
Just like hairstyles and fashion, the nature of work has radically changed since then. In 1995, male-dominated jobs in sectors such as manufacturing helped drive economic growth. But a Canadian Centre for Policy Alternatives study shows that Ontario lost 290,000 manufacturing jobs between 2000 and 2013. Where it was once the bedrock of the economy, the manufacturing sector now represents only about 11 percent of all jobs in Ontario.
It's not the only thing that's changing in Ontario's workforce. Men's labour force participation has been on the decline just as women's labour force participation has been on the rise. In Ontario, 80.8 percent of prime-age women work in the paid labour force – up from 76.7 percent in 1995. Comparatively, prime age men's labour force participation is 90.4 percent – down from 91.7 percent in 1995.
More women are working than ever before in Ontario history. They're also more highly educated. Over the past 25 years, the proportion of women with university degrees has grown twice as much as men in Canada.
Women are educated, they're motivated to work and they've made a lot of advancements in the workplace. But the glass ceiling still exists, even at the highest echelons. The annual Canadian Centre for Policy Alternatives review of the 100 highest paid CEOs in Canada shows that only two women made it into that elite club in 2016.
Another study by the Canadian Centre for Policy Alternatives reveals the average pay gap between men and women stands at 29.4 percent in Ontario – a gap that shadows women every step of the way up the income ladder.
The gender pay gap is lower in the public sector than it is in the private sector, for good reason. Unionization is higher in the public sector, and that union card can be a great equalizer. Women tend to be paid better, their work is covered by pay equity laws and they have access to better benefits such as parental leave, maternal leave and sick leave. Unionization is much lower in the private sector; only 14 percent of private sector workers in Ontario were in a union in 2014 compared to 71 percent of public sector workers.
In the private sector, we have also seen a seismic shift in work. A Canadian Centre for Policy Alternatives study shows that the service sector represented 73 percent of Ontario jobs in 2000, but rose to 79 percent by 2013. Some of these service sector jobs are highly paid and highly skilled. But many more of these jobs are low-wage ones, jobs working at call centres, as security guards, in retail and food services.
This low-wage work has been rising more quickly for women than for men. Between 2000 and 2013, the share of women making within $4 of the minimum wage increased from 24 to 34 percent and, for men, it went from 16 to 25 percent. Meanwhile, the legislation governing minimum wage laws in Ontario fails to ensure that full-time, year-round minimum wage workers earn enough to rise above the Low Income Measure.
Add to the mix an emerging form of work popularly known as the "sharing economy," where workers use online platforms created by businesses to connect with customers seeking on-demand services such as rides home, meal preparation, cleaning and parking. This work is precarious, often low-paying, with no pay if you fall ill and no benefits or long-term job security.
There couldn't be a more appropriate time to review Ontario's labour laws to ensure they work for everyone. We know that women, and especially racialized, Indigenous and immigrant women are disproportionately represented in low-paying, precarious jobs.
Here's why changes to these two pieces of law matter for women. The Employment Standards Act sets the minimum floor for pay and working conditions like minimum wages, hours of work, and statutory holidays; the Labour Relations Act sets the rules for the relationships between members, employers and unions.
Those laws should be updated to reflect several realities for working women: (1) the ability to better predict work schedules is important for women balancing work and child care responsibilities; (2) ensuring sick leaves for moms should be an obvious legislative change; and (3) the ability for women to join a union not only means better pay, it also means better protections from sexism and harassment in the workplace.
The increase in precarious, low-wage work in Ontario is, in part, because of a seismic shift in the type of work being created in this province. But there has also been a sea change in the way work is organized. The relationships between employers and workers have been fragmented.
We see it in the increase of subcontracting of services in the private sector. People used to work cleaning offices alongside their colleagues who worked in those offices. They are now working for cleaning contractors who compete to be the lowest cost (and lowest wage) bidder.
We also see this trend in public sector workplaces, contracting out cleaning, food services and other services. This introduces more private sector involvement into the public sector and reduces wages, benefits and job security. Increasing privatization and contracting out of work reinforce this trend toward low-wage, precarious work. Making it easier to join a union would give workers the tools and protection to buck that trend.
And that is why it is time to update the laws that set the terms and conditions for work in Ontario. The province is looking at a once-in-a-generation opportunity to embed greater fairness and job protection for both men and women. It's time.
Sheila Block and Trish Hennessy work with the Canadian Centre for Policy Alternatives' Ontario office.