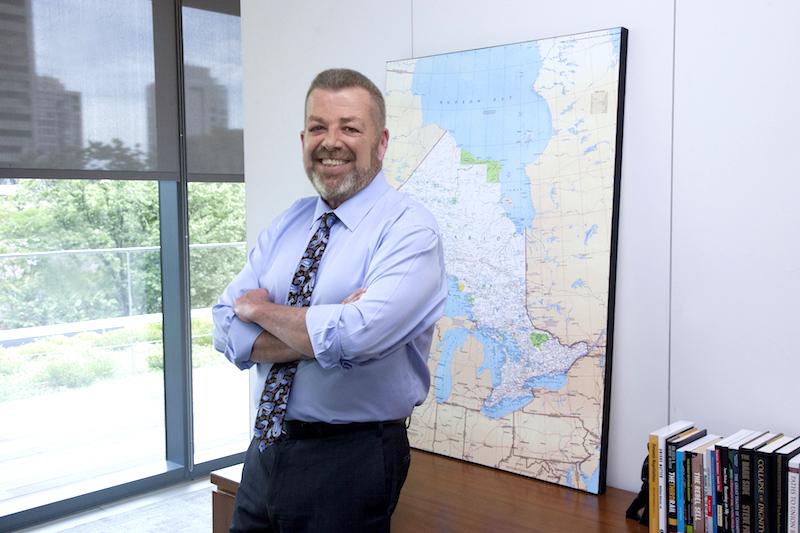 ARTICLE
With Ontarians on Our Side, We'll Keep Fighting for Public Education
At the end of February, the government was forced to table the results of the education consultation they conducted in the fall. These show overwhelmingly what the Ford Conservatives have been trying to hide: Parents in Ontario do not support cuts to public education. Contrary to Ford's rhetoric of governing "for the people," in the tens of thousands of submissions, there was virtually no support for the government's plan for public education.
This year's contract negotiations have required us to stand strong to preserve our world-class public education system. Educators know that the Ford government's cuts will have devastating impacts on our students and our classrooms. As we have moved through different phases of work to rule and strike action, we know that we are fighting for publicly funded public education today and into the future. Parent and community support has been unprecedented. Parents and educators know that a quality public education system equalizes opportunity, giving all Ontario students – regardless of their individual circumstances or geographic locations – the start they need. The release of the government's own report confirms that there is no support for this government's agenda of cuts and chaos.
Every year, Voice publishes an environment issue – much of which is focussed on ensuring that our students are equipped to advocate for their future. This year, I am reminded of how vital protecting the future is to what we do as educators. We empower our students to be hopeful and active citizens and we act as stewards of the public education system. Nobody knows better what our schools and our classrooms need, because we see these needs impacting our students and our colleagues every day. We do our best, but we know that continuing to have a worldrenowned public education system relies on ensuring that public schools have the funding and resources they need to help students thrive, today and in the future.
On February 21, for the first time in over 20 years, all public-school educators from the four major unions were out on strike together. That's more than 200,000 educators. This was a historic show of solidarity. In Toronto, 30,000 educators, parents and other supporters walked a picket line around Queen's Park, while in locals across the entire province, educators engaged in public shows of support for their schools, their students and their unions. Tens of thousands of Ontarians have sent emails to the Minister of Education and their local MPPs through BuildingBetterSchools.ca. These letters tell the government it does not have a mandate to cut funding to our schools. Thousands have called to leave a message for their Conservative MPPs and the Premier's office to say that they do not support cuts to public education.
Ontarians know that to succeed, students need appropriate supports and well-funded public schools. Students in Ontario deserve a future they can believe in. Whether we are talking about protecting the environment or protecting public services and quality public education, it is all of our responsibility to stand up and stand strong.
I want to thank you for all you continue to do in this fight. I know you and your families have given up a great deal to go on strike and that educators want nothing more than to be in our classrooms, helping our students learn. I want to recognize the hard work you've done and continue to do. At the time of this writing, ETFO is waiting for bargaining dates and calling on the government to commit to bargaining a deal that has the well-being of students and our members at its heart. We are also planning for our next phase of action, in the case that the government continues to ignore the call of Ontarians for a fair deal for educators and the resources our students need to learn. Stay in touch with ETFO on Twitter and Facebook. If you haven't already done so, send a letter to your MPP, the Minster of Education and the Premier at BuildingBetterSchools.ca/cuts. This journey has been challenging, but it shows us that we are united and strong and that we have each other's backs.
– Sam Hammond