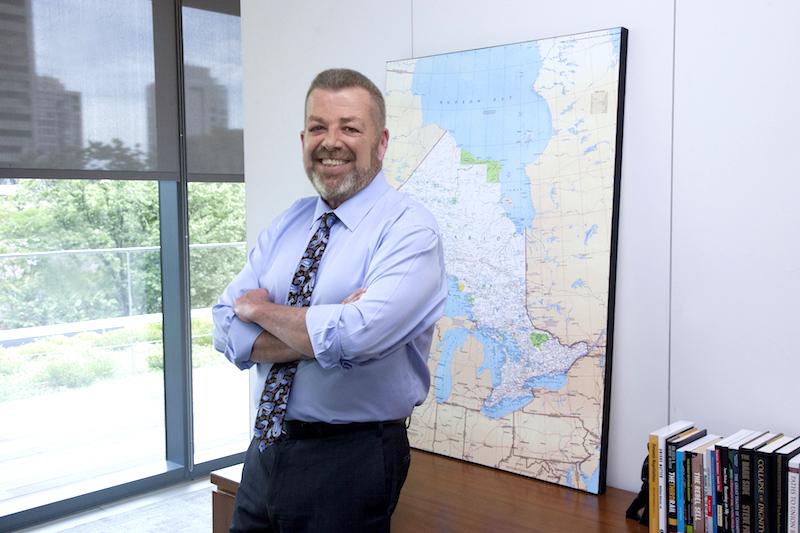 ARTICLE
Organizing Together for a Better Future for All Ontarians
I want to begin by thanking every ETFO member in the province. This school year has been and continues to be incredibly difficult. The Ford government has dragged its heels in its response to COVID-19. It has refused to adequately invest in Ontario's public schools, neglected its responsibility to keep students and educators safe, and consistently made last minute decisions forcing school boards and educators to scramble to plan and prepare. In this difficult context, I want to recognize your incredible work in the classroom, whether in-person or virtual. Elementary educators have been doing an outstanding job to support their students and adjust to teaching in this pandemic. Your professionalism, caring and commitment to your students is what continues to sustain our public schools and I hear from families every day how grateful they are to their teachers, DECEs, ESPs and PSPs.
Despite the Ford government's intransigence, we have made significant gains to improve the health and safety of our schools and the learning conditions of our students – both in class and virtual – since the pandemic began. We have also succeeded in ensuring that educators be prioritized to receive the vaccine alongside other frontline workers in the second phase of the rollout. With the announcement from the government in January of additional safety measures including asymptomatic testing for schools across the province, we see that our lobbying has been effective, even though it has taken the government months to listen and take responsible action. Nevertheless, we are continuing to call for smaller classes, masking for Kindergarten students, as well as air purification units and CO2 detectors for every classroom.
With new variants of COVID-19 spreading in Ontario, the Ministry of Education must take urgent action to fund additional safety measures in schools, and they must provide school boards and public health units sufficient time to implement them effectively. We will continue to work every day to protect educators' health and safety with all of the resources at our disposal.
We know that this government makes decisions with little regard for how they affect public schools, educators and communities. In February, the government announced the postponement of March break. Another decision with dubious reasoning and questionable logic. ETFO, along with our education affiliates, strongly opposed any change to the timing of the break. We also circulated a petition that was signed by thousands of Ontarians who agreed the spring break should not be delayed. Unfortunately, the government decided to go ahead with the postponement instead of addressing important health and safety issues, including the fact that many educators are still teaching in overcrowded classrooms despite clear direction from public health experts about the importance of physical distancing.
This government has failed Ontarians on so many fronts and we must ensure that they are held accountable. As we start to look ahead and consider the next election and what Ontarians need after the pandemic finally subsides, we must remember that our province's recovery is directly dependent on the strength of the public services we all rely on. What we need in the months and years ahead is public investment, not cuts to public services. We need a government that prioritizes the wellbeing of Ontarians instead of the demands of corporate lobbyists, that makes paid sick days and respect for all workers a reality and that is committed to a fully public high-quality long-term care system in Ontario. We need a government that values our public schools and every single educator who has been holding public education together through this once-in-a-century pandemic.
ETFO will continue to advocate for the right of every educator and every student to safe working and learning conditions. We will continue to bring equity into every conversation, because we know that we must challenge the underlying systemic issues that have caused the pandemic to disproportionately impact some communities over others. As we see our way out of this crisis, we hope that organizing together for a better future, not only for public education but for Ontario, will bring new hope and energy.
– Sam Hammond