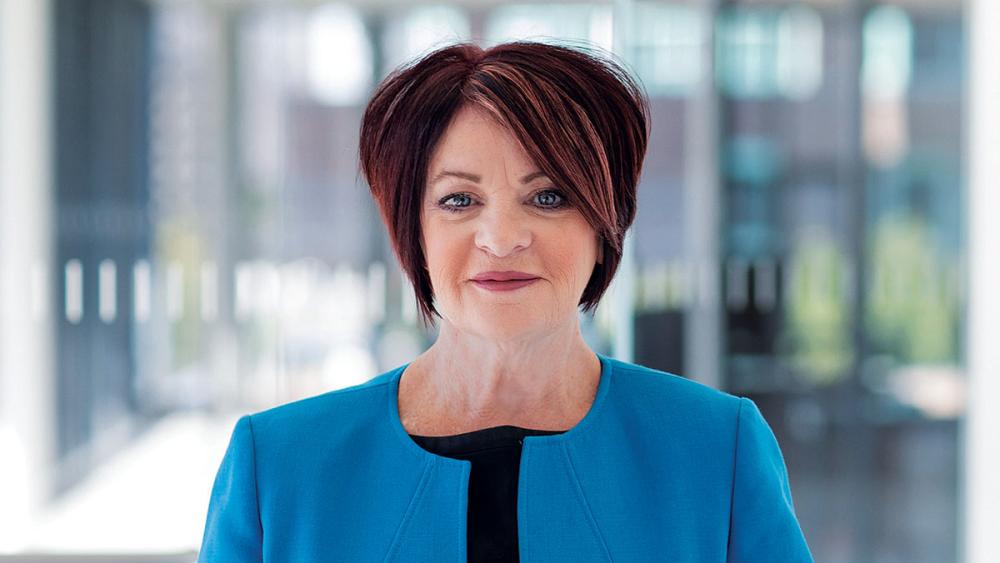 Photo by Christine Cousins
ARTICLE
Our Victories Prove We Are Stronger When We Work Together
With bargaining, public campaigns, government submissions, legal challenges, the return to in-person programs at the provincial office and all of the other work that ETFO does in service to our members, the fall has been an extremely busy time. I want to begin by saying a big thank you for all you do in your classrooms and in your public schools every day. Educators have worked so hard to support students through the pandemic and into the recovery, and I know how personally taxing this work has been.
It has been so wonderful to see our members back at our office this year for meetings and to participate in so many of the programs that ETFO has available for educators. If you have never done so, I encourage you to check out some of the programs and workshops available for members at etfo.ca. ETFO is your union, and our strength comes from our connection to one another and our solidarity. There are many learning and leadership opportunities available to you through programs, workshops, committees, writing groups and curriculum resource development and I encourage you to get involved.
As you know, ETFO has been in bargaining since our contracts expired at the end of August. ETFO is bargaining for our members, our students and our learning environments. We are bargaining for more supports and resources for our most vulnerable students, for class sizes that allow for the individual attention students need, for maintaining a Kindergarten model that is leading the world, and for concrete funding and resources to set all our students up for success. We are also bargaining for real compensation increases for all of our members – teachers, occasional teachers, DECEs, ESPs and PSPs – who work hard every day and deserve salary and benefits that reflect that work.
In our last round of bargaining in 2019, the Ford government introduced Bill 124, which unilaterally imposed a one per cent cap on annual compensation increases in the public sector for a period of three years. Given the content and timing of the legislation in 2019 – amid negotiations for the renewal of collective agreements in the education sector – Bill 124 was a direct attack on teachers and education workers. ETFO and other public sector unions immediately began a court challenge, arguing that the bill was unconstitutional and violated workers' collective bargaining rights. On November 29, the Ontario Superior Court of Justice ruled in our favour, citing that the legislation clearly was intended to target the education sector. While the government has already announced its appeal, the ruling in our favour is a significant victory. Instead of forcing restrictions on collective bargaining or trying to impose contracts like the government recently did with CUPE through Bill 28, Premier Ford should be focussed on reaching collective agreements that respect educators and support public schools by negotiating in good faith and prioritizing the needs of our public schools.
Educators are the heart of Ontario's public education system and I am so proud of the work that you do in your classrooms and communities to support students and their families. I am also proud of the work we do together as a union to protect our public institutions, to advance equity and social justice and to stand united when the Ford government tries to undermine our democratic rights. As we have demonstrated this year through our solidarity in supporting our CUPE colleagues and opposing Bill 28 and our victory against Bill 124, among other smaller victories and advancements, we are stronger when we work together. In the upcoming year, I encourage you to explore what ETFO has to offer, connect with your local and your provincial union and get involved!
Happy New Year.
– Sharon O'Halloran