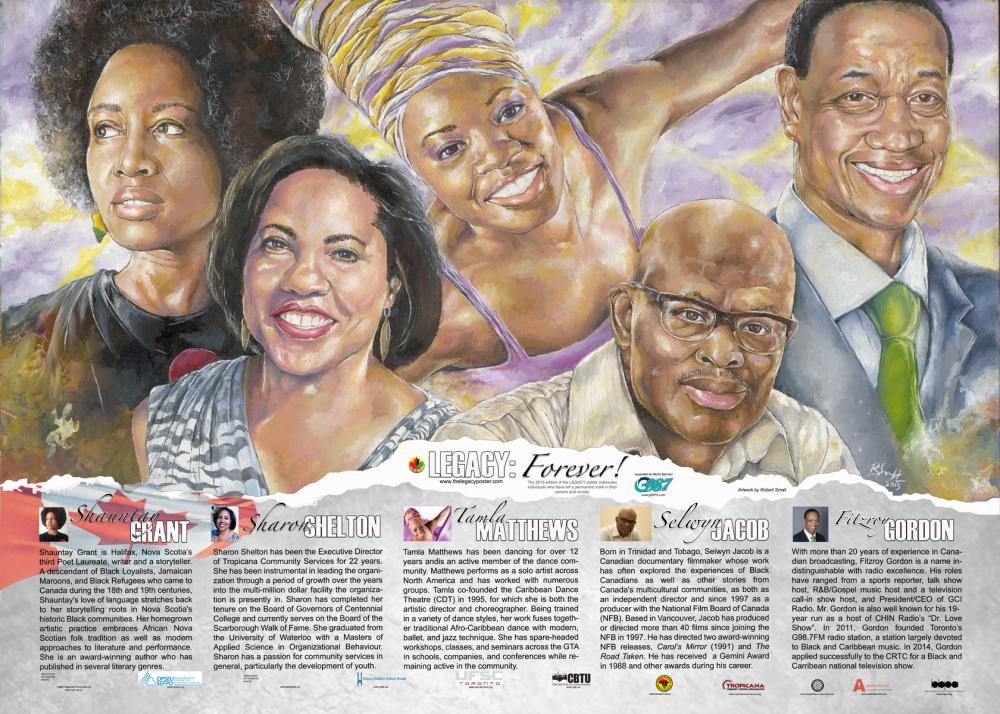 ARTICLE
Teaching Black Canadian History Every Month
When I was a student, the only things that were taught during Black History Month were that my ancestors were enslaved and that Martin Luther King Jr fought for us. If it were not for my parents who told me about the kings and queens in Africa and the positive contributions that Black Canadians have made to society (and who helped to educate some of my teachers), I would have believed that my ancestors had accomplished nothing and were just victims in society.  
Many of you are going to be speaking and teaching your students about Black history this month. I just want you to keep in mind that Black history did not start with slavery and it did not end with Martin Luther King Jr and the Civil Rights Movement. There were empires and great civilizations in Africa and People of African descent continue to make tremendous contributions across all fields.
Black children need to see themselves in the curriculum in a positive way. Other children need to learn that people of African descent have contributed to making society great, something that should be taught throughout the year and not just during the month of February. All of our students' cultures, histories and accomplishments should be embedded in the curriculum all year long and not just celebrated during specific months. An inclusive, culturally-relevant  curriculum with a responsive pedagogy in which students of all diversities can see themselves is critical for learning. 
Black history includes struggles but it is also rich in accomplishments. People of African decent have made huge contributions to societies and civilizations around the world.  While popular representations often show athletics and entertainment, we are so much more, and all our students need to be aware and celebrate the accomplishments of Black Canadians and Black people from around the world who have contributed to science, medicine, education, technology and other fields. 
During this Black History month and all year long, let's change the narrative. 
All students need to know that: 
We are TRAILBLAZERS: Mathieu Da Costa, a free man who was hired as a translator for Samuel de Champlain's 1605 excursion.
We are VETERANS: Stanley G Grizzle (served in WWII and was a civil Rights Activist), No. 2 Construction Battalion, Captain Reverend William Andrew White.
We are SCIENTISTS AND ENGINEERS: Garret A Morgan (designed the first traffic light), Sarah Boone (invented the ironing board), Otis Boykin (invented artificial pacemaker control unit), Ben Carson (fFirst surgeon to successfully separate craniopagus twins), George Washington Carver (discovered hundreds of uses for the peanut), Elijah McCoy (invented the automatic lubricator for steam engines), Daniel Hale William (performed the first successful open heart surgery in 1893),
Charles Drew (developed improved techniques for blood storage, and applied his expert knowledge to developing large-scale blood banks early in World War II).
We are POLITICIANS: Leonard Braithwaite (first Black person in the Ontario Legislature, called for an end to school segregation and for women to be Pages in the Ontario legislature), Nelson Mandela, Barack Obama, Condoleezza Rice, Alvin Curling, Mary Anne Chambers, Senator Anne Cools, Senator Donald Oliver, Senator Don Meredith, Lincoln Alexander, Former Governor General Michaelle Jean, Jean Augustine, Rosemary Brown, Zanana Akande, Howard McCurdy.
We are JOURNALIST/AUTHORS: Langston Hughes, Itah Sadu, Austin Clarke, Maya Angelou, Louis Gates Jr, Cornell West, Rachel Manley, Malcolm Gladwell, Royson James, Dwight Drummond, Andrea Case.
We are ENTREPRENEURS/BUSINESS PEOPLE: Michael Lee Chin, Delores Lawrence, Oprah Winfrey, Raymond Chang, Ameen and Glenor Josephs (Kisko products), Denham Jolly (Flow Radio). 
We are LAWYERS/FIGHTERS FOR JUSTICE: 
Julius Alexander Isaac was named Chief Justice of Federal Court of Canada. He became the first Black Chief Justice in Canada and the first to serve on Federal Court. Former Deputy Chief Keith Forde (Toronto police), Deputy Chief of Police Peter Sloly, Jesse Jackson, Mr. Justice Michael Tulloch.
And my FAVOURITE, WE ARE TEACHERS/PROFESSORS: 
Dr. Gervan Fearon (President of Brandon University), Wilson O. Brooks was the first Black school principal in Toronto, and possibly the city's first Black teacher too. He began teaching in 1952. He was Principal at Shaw Junior Public School and Glen Ames Junior Public School.  Dr. Afua Cooper, Dr. Avis Glaze, Dr Carl James.
The categories can go on and on as we have done it all!
See: blackhistorycanada.ca/events.php?themeid=21&id=8 and blackhistorysociety.ca/

Velma Morgan is a member of Elementary Teachers of Toronto.