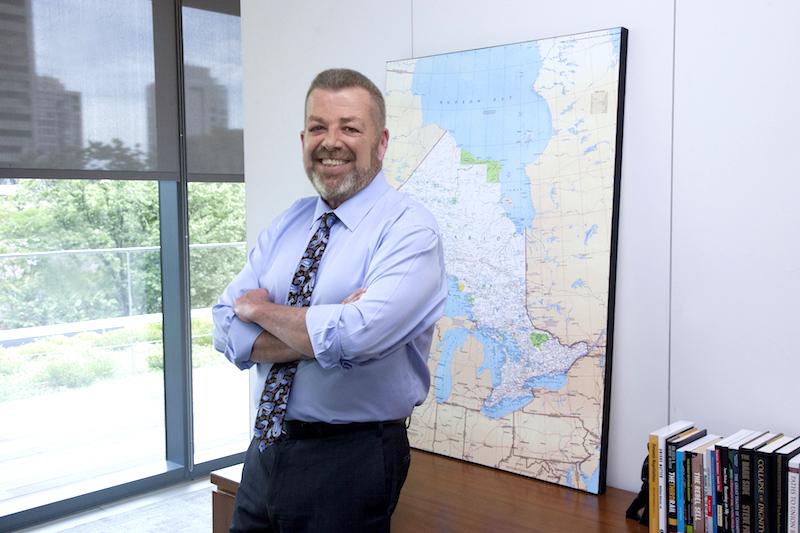 ARTICLE
Thank You For Your Incredible Work
This year has been like no other and I want to thank you for your incredible work in the classroom, whether in-person or virtual. Your perseverance, professionalism and commitment to your students is what has sustained our public schools. Teaching during the COVID-19 pandemic has forced educators to re-learn how we do things. Not only have we had to adjust how we teach our students, we have also had to struggle with a government that has consistently refused to make the investments our public schools need to ensure that students and educators are safe.
Instead, this government has used the pandemic as cover to push through regulatory changes, including the elimination of rules that ensured a fair hiring process for teachers. The government has also refused to listen to health experts. In a damning report released in late November, Ontario's Auditor General found that "public health experts did not play a leading role in the Health Command Table and the provincial response." This resulted in delays and confusion in the province's response to COVID-19 and the disastrous consequences that have been felt in communities across the province.
On November 5, the Ford government tabled its 2020 budget. The government chose to focus on tax cuts instead of investing in public services and providing support to those who need it most. They didn't put a single additional dollar into public schools, which means no new funding to support health and safety measures. The government's budget is shortsighted and again fails to plan appropriately to support public schools during this pandemic.
Since the summer, educators, parents and some of Ontario's top health experts have clearly stated what schools need to keep students and educators safe. We have called for smaller classes to allow for physical distancing, appropriate ventilation in all classrooms and masking for all students. Instead of investing some of the $9.3 billion in unallocated contingency funds to reduce class sizes, implement class size caps and immediately improve ventilation in schools, the Ford government has sat on this money.
Classes in some of Ontario's hotspots are as big as 32 students, a direct result of the government's mishandling of the return to school plan. This makes physical distancing impossible. Unlike the two metres of distance that everyone is asked to keep between themselves and others in public spaces, the Ford government decided to implement a lower threshold of one metre of distance between students, simply to save money. Even this lower threshold is impossible to maintain in many of our classrooms.
This is compounded by poor ventilation in many schools and not having mandatory masking policies for all students in some boards. ETFO knows that the need for universal masking and improved ventilation is urgent and we continue to advocate on behalf of our members.
We have campaigned and lobbied for the safe reopening of schools, for fair and transparent hiring, for adequate supports for virtual learning and for the necessary measures to keep students and educators safe. We have made government submissions and brought our health and safety concerns before the Ontario Labour Relations Board. We have succeeded on many fronts, forcing the Ford government to change its position, increase investment and focus more on health and safety for students and educators. But we know there is more to do. We continue to work with allies and affiliates in the education sector and with health experts, parents and community members.
Educators know better than anyone how central schools are to the lives of families and the health of communities. We have witnessed the disproportionate impact this pandemic has had on racialized and low-income communities that have been left without necessary resources and support. We will continue to work to address the systemic barriers many communities face.
Elementary educators have been doing an outstanding job supporting our students and adjusting to teaching in this pandemic. But we know that getting through this winter requires additional investments to ensure the health and safety of students and educators and to support high-quality in-person and virtual learning. We will continue to advocate for the right of every educator and every student to safe working and learning conditions and we will continue to support you as we chart the way forward.
Wishing you a safe and healthy 2021.
– Sam Hammond