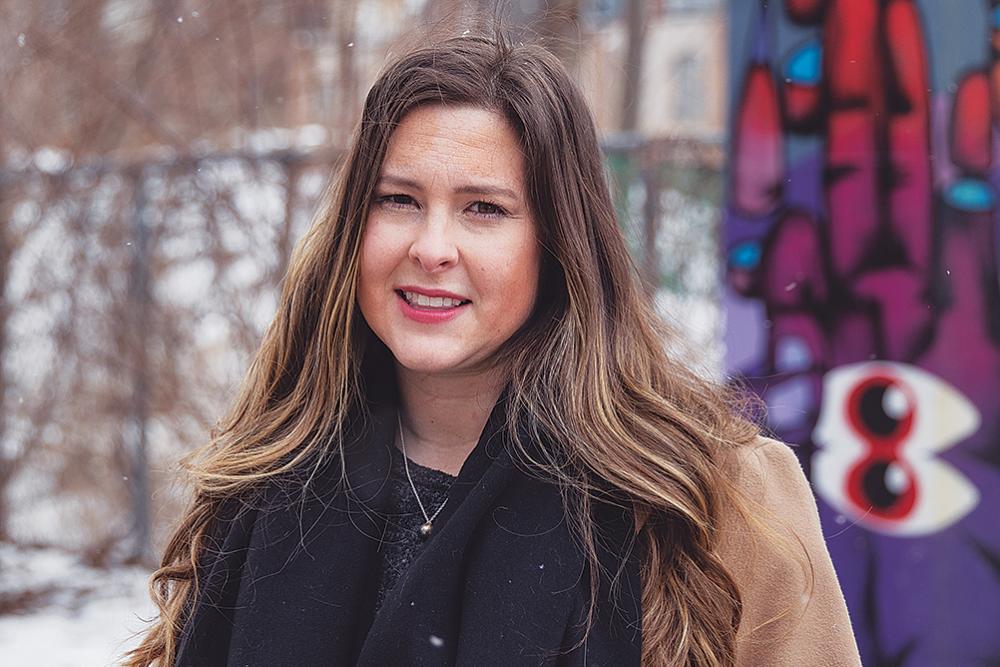 FEATURE
From COVID to Climate Change: Lessons of the Current Crisis to Inform the Next
The pandemic has taught us that no matter who we are, what matters most is our health and well-being. While dramatically higher temperatures seem far off in the future for us in the global north, the poorest countries, those least responsible for rising global temperatures, are experiencing climate change-induced food insecurity and having to decide between starvation or migration. It is only a matter of time before the health and well-being of everyone on the planet are compromised by climate inaction. If we in the global north wait until we feel the impacts directly, we will be acting far too late.
Katharine Hayhoe, Ph.D., Director of The Climate Center at Texas Tech University, in her conversation with Neil deGrasse Tyson on the StarTalk podcast describes the relationship between the pandemic and climate change. Here are five lessons from our current crisis that should inform how we move forward:
This is not our last pandemic. COVID-19 is classified as a zoonotic disease, which is a disease that is transmissible from animals to humans. As climate change accelerates, human and animal populations will continue to collide. Increasingly fragmented natural environments, due to biodiversity loss, reduced pollination, poorer air, water and soil quality, increased urban expansion, reduced food supply, droughts, fires and flooding, mean we will have more contact with animal populations that have nowhere to go.
Marginalized communities are the most impacted by crises. While some can afford to have groceries delivered to air-conditioned houses with high-speed internet, marginalized people have disproportionately struggled to maintain work or have been forced into high risk, if not unsafe, working conditions to provide food for their families. Racialized communities and individuals from lower-income households are overrepresented in COVID-19 cases ("From risk to resilience: An equity approach to COVID-19," Public Health Agency of Canada). The more affluent we are, the more insulated we are from the impacts of climate change. We in the global north may not be fully internalizing the impacts of the climate breakdown at this moment. On the other hand, food insecurity in Burundi due to extreme droughts and flooding is a reality; Burundi produces almost no carbon emissions.
We must inoculate our communities against misinformation. Disinformation campaigns about climate change are financed by the same organizations that have spread conspiracy theories about the pandemic. Conspiracy theories are especially rampant on social media like TikTok, where 30-second PowerPoints with animation indicate validity. Knowing that 54 percent of teens access news from social media ("Teen News Engagement," Common Sense, 2019) discerning fact from fiction and emphasizing evidence-based thinking has never been so important. Abbie Richards' viral Conspiracy Chart is a helpful visual in assessing when speculation becomes science denial and harmful to individuals and societies. In a society where some people believe their internet searches lead them to know more than eSolutions are here; system change is not. To meet the Paris Climate goals of reducing the warming of the planet to 2°C (we are already at 1°C), we will need to reduce our carbon emissions by 40 percent by 2030, 100 percent by 2050, and then shift to removing carbon from the atmosphere. During the peak of the pandemic, emissions in individual countries decreased by 26 percent on average (See Temporary reduction in daily global CO2 emissions during the COVID-19 forced confinement, 2020). Though strict lockdowns and halting economies are not sustainable, long-term solutions for climate change, they do demonstrate that we can take action when we are immediately experiencing a threat. Unfortunately, the climate crisis is slow moving, and we cannot afford to wait until we, the global north, are staring climate change in the face. There is no shortage of evidence-based solutions to changing our unsustainable practices and trajectory. The question is less what to do and more how to get our systems to change in advance of feeling the impacts.xperts, investigative reporting and fact verifying at Snopes.com is another valuable tool for fostering informed citizens.
Benjamin Franklin said, "An ounce of prevention is worth a pound of cure" to firethreatened Philadelphians in 1736. Preparing for and preventing future risk are not only more affordable, they will also decrease the impacts of climate change and save lives. In the face of the enormity of our next crisis, our democratic systems will be challenged and can fall without early interventions. According to Human Rights Watch, the best antidote to the rise of right-wing populism is "for the public to demand a politics based on truth and the values on which rights-respecting democracy has been built. Populists thrive in a vacuum of opposition. A strong popular reaction, using every means available – civic groups, political parties, traditional and social media – is the best defense of the values that so many still cherish" (World Report, 2017).
Teachers' Role in Times of Crisis
As any educator knows, building student knowledge is just one of our many skills. Our ability to empower, inform, motivate and engage students and communities is our true superpower. While the knowledge of climate science is one area we can contribute to, scientists and Indigenous people have articulated the threats of a warming world for decades.
Understanding climate science is not our biggest hurdle; inaction has put civilization on the precipice of a perilous future. It is our responsibility as teachers, community leaders, partners in science and public educators to leverage our skills to compel our governments and communities to take action on climate change. By connecting with people's heads, hearts and hands we can help engage communities in understanding the causes, impacts and paramount necessity of preparing for our next crisis. While the enthusiasm and dedication of many eager teachers jumping into outdoor education with two feet and investigating water issues in local communities are valued, climate change education cannot be restricted by subject. We all share the responsibility to build empathy for people and the planet, to emphasize problem-solving, to support evidence-based thinking and to ignite communities, without inducing feelings of fear and hopelessness. For every problem you discuss, ensure an actionable solution is shared to keep youth full of optimism.
Podcasts to Engage Youth
After feeling inspired by these podcasters, use Education Closet's K-12 Educator's Guide to Podcasting to support podcast programming in your classroom. From a listening centre to the rich curriculum connections in communication and media literacy, podcasts are a great way to engage, empower and authentically capture youth voices.
Tai Asks Why
Episode: Freckles, Video Games, and Climate-Changing Farts (All ages) Tai Poole, 14-years-old, talks with a meteorologist to answer the silly, yet scientific, question, "Are farts changing the climate?" Johanna Wagstaffe shares how we can reduce our carbon footprints and work towards restoring the health of our planet in this CBC podcast.
Fun Kids Science Weekly
Episode: Cooling the Climate and The Blue Angel Sea Slug (All ages) Hosted by United Kingdom's Fun Kids host Dan, this weekly, 25-minute, attention-grabbing science podcast for kids takes a look at the week's biggest science stories. In this episode, Dan gives easy-to-implement ideas on how families can make sustainable change and influence others around them to do the same.
Wow in the World
Episode: Operation Earth: How to Be Cool to a Planet That's Hot (All Ages) NPR's Guy Raz and Mindy Thomas go back in time to protect our future asking the who, what, when, where, why and how in the world of climate change heroes. This podcast explores the latest news in science, technology and innovation and aims to give kids hope and agency.
Good Night Stories for Rebel Girls
Episode: Greta Thunberg, read by Jameela Jamil (Ages 8-13) Based on the bestselling book series by the same name, this podcast is an audio adventure of diverse stories about extraordinary women from the past and present, meant to inspire girls to pursue their dreams without limits. For climate connections find episodes about Jane Goodall from conservation photographer Cristina Mittermeier or Greta Thunberg from mental health advocate and feminist Jameela Jamil.
Shaping a Fairer World with SDGs
Episode: Ananya Chopra – 11-year-old Student Supporting Sports and SDGs While there are so many great speakers throughout this podcast, episode one is a good place to start with Ananya, an 11-yearold blogger who makes videos on the UN Sustainable Development Goals and Sports. Namya Joshi, one of India's top tech-savvy students, in part for her project "Magical World of Books Leading to #SDG's 2030" (episode three), and Siddharth Satish, a high school junior with his own podcast centred on fostering better communication and cross-cultural conversation (episode eleven), are also helpful in inspiring students.
Youth Leaders to Follow
Local Leaders
Savi Gellatly-Ladd, 18, Toronto (@yellowpeach.es)
A speaker at the Global Climate Strike Toronto, when Savi was asked for tips for other youth activists, she said, "I suggest joining a climate justice organization near you. It is so important that we take it further than individual steps and move towards collective action!"
Autumn Peltier, 16, Wiikwemkoong Unceded Territory, Ontario (@autumn.peltier)
Autumn was just eight years old when she started advocating for clean water in Indigenous communities in Canada and around the world. On more than one occasion, Autumn has addressed hundreds of international guests at the United Nations asking them to "Warrior up" and take a stand for our planet.
Sophia Mathur, 13, Sudbury (@sophiamathur)
At just 11, Mathur is credited with bringing Greta Thunberg's Fridays for Future international protest to Canada. She is one of seven young people taking the Ford government to court for weakening Ontario's 2030 climate target, sat on a panel with Greta in New York on climate activism, and is featured with David Suzuki in The Nature of Things' new documentary Rebellion.
Global Guides
Nkosilathi Nyathi, 17, Zimbabwe (nyathinkosilath_official05)
In Africa, the effects of climate change are already being felt, making connecting with the voices of climate activists from the continent even more important. Nkosi began advocating for climate change and environmental issues at 10 years old and has recently been appointed as a UNICEF Youth Climate Advocate.
Melati Wijsen, 19, Bali (@melatiwijsen)
Melati co-founded the youth-driven NGO Bye Bye Plastic Bags at the age of 12 with her younger sister, Isabel, then 10, with the goal of eliminating the use of single-use plastic bags in Bali after being inspired by a lesson in school about Nelson Mandela and Mahatma Gandhi.
Indispensable Resources for Climate Education
World's Largest Lesson
If you haven't answered the Global Call to Climate Learning yet from the World's Largest Lesson, it's time. The extensive and growing resource bank of creative tools for educators and action-focussed learning experiences for young people from ages four to 18 builds skills and motivates participants to take action for the United Nations Sustainable Development Goals.
Learning for a Sustainable Future (LSF)
Their weekly Learning Inside Out emails rotate between Step Outside Nature Guides, focussed on connecting seasonal happenings to nature conversations in the classroom, and the Sustainable Development Goals, resources covering everything from climate change to equity. With teacher webinars, virtual youth forums, the Resources for Rethinking database with optimized search features by grade or subject, the curated lesson list in Climate Change Resources for Teachers 2020 guide and funding opportunities to support your projects, LSF is here to help integrate sustainability education into Canada's education system.
Sarah Lowes is a member of the Halton Teacher Local.