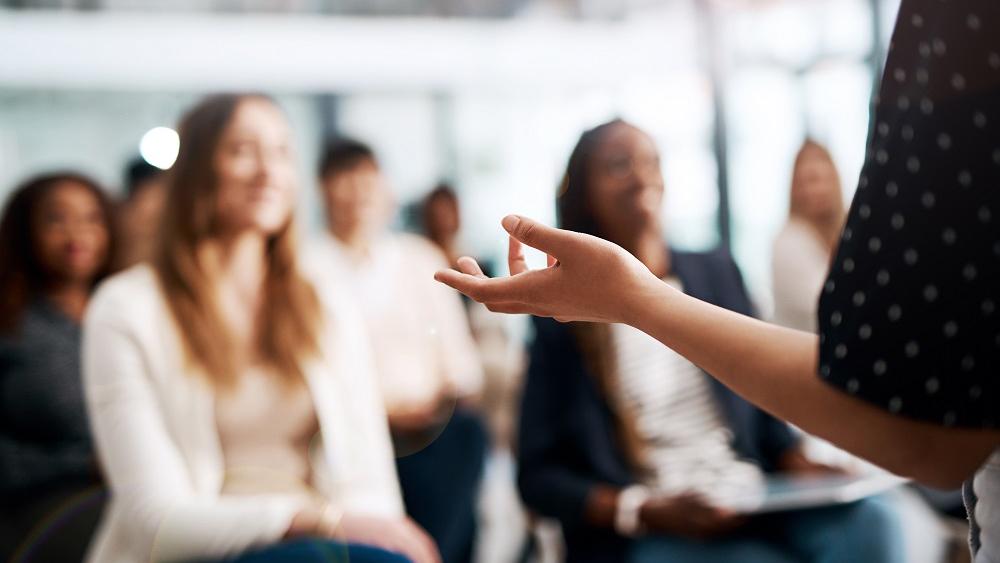 FEATURE
Myths About ETFO's Women's Programs
From the inception of the Elementary Teachers' Federation of Ontario (ETFO) in 1998, women's programs and women's positions have been an integral part of our union and are enshrined within our constitution as cornerstones of ETFO's commitment to equity. Women's programs and positions are open to all ETFO members who identify as women, including transgender women.
Many unions produce materials for women members. Few do as much as ETFO. As a result, ETFO's women's programs are recognized internationally.
Periodically, questions are asked regarding women's programs and designated positions for women on the provincial Executive. Are they still needed? Don't we have equality by now? What about ETFO men? Isn't this discrimination?
There are five common misconceptions about ETFO Women's Programs (WPs). These are "the five myths of WPs."
1. Women's Programs Discriminate Against Men
When a group of people faces exclusion, the word discrimination is sometimes used to describe that exclusion. In the case of ETFO's WPs, this issue was addressed by the Ontario Human Rights Tribunal. In 2010, an ETFO member filed a complaint of discrimination with the Tribunal, arguing that ETFO's WPs and designated positions discriminate against men. The Tribunal looked at submissions from both the member and the respondent, ETFO. The Tribunal ruled that WPs and designated positions meet the definition of "special programs" designed to overcome barriers and relieve discrimination experienced by women and, therefore, are not considered discriminatory against men.
The tribunal pointed out:
To qualify as a special program within the meaning of the Ontario Human Rights Code, the special program must be designed to:
a) Relieve hardship or economic disadvantage; or
b) Assist disadvantaged persons or groups to achieve or attempt to achieve equal opportunity; or
c) Contribute to the elimination of the infringement of rights under Part 1 of the Code.
2. Women Make Up 81 Percent of ETFO Membership, So We Don't Need Women's Programs.
There are many examples in society where majority in numbers does not equal majority in power. The fact that 81 percent of ETFO's members are women does not change the fact that women continue to be underrepresented in positions such as local president and local chief negotiator, delegates to ETFO meetings and speakers at ETFO Representative Council and Annual Meetings.
3. We Live in a Meritocracy. Skills, Experience and Merit Should Count, Not Identity
The world we live in is not a meritocracy. If we look at leaders in business, politics and unions within Canada, they are predominantly men and, in particular, white men. Men have historically been treated as a privileged group in society and this privilege affords them certain advantages. Until the gender statistics on leadership reflect the diversity of Canadian society, we have not achieved a meritocracy.
4. Women Have Achieved Equality So WPs Are No Longer Needed.
ETFO does not exist in isolation from the broader society. Women have not achieved equality in positions of power. A gender wage gap continues to exist, and that gap is even larger for women who are Indigenous, Black, racialized, transgender and/or have a disability. Women are far more likely to be victims of violence including sexual assault and sexual harassment. Inequalities continue.
5. There Are Very Few Opportunities for Men in ETFO.
When steward mailings are opened in staff rooms and workplaces or when the ETFO website is perused, the number of programs designated as Women's Programs can make it seem as if there are few opportunities for men within ETFO. In fact, the ETFO budget for general programs, open to all members, is very close to the budgeted amount for women's programs. Over the years, the range between the two budgeted amounts has fluctuated less than half of one percent.
It is important to have the correct history, knowledge and statistics when discussing women's programs and designated positions. These programs strengthen our union and are part of ETFO's journey towards true equality and intersectionality.
Kelly Hayes is an executive staff member at ETFO.