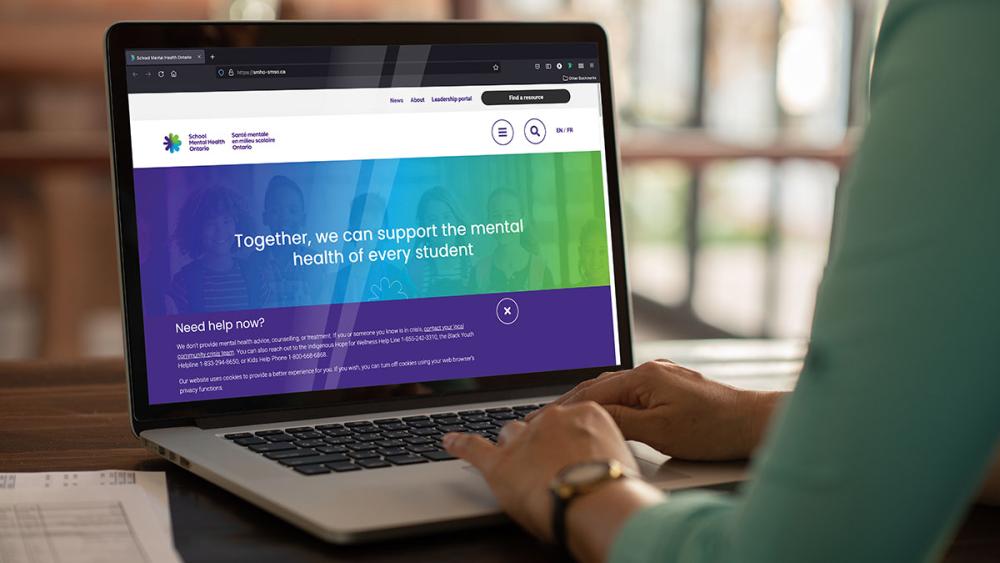 FEATURE
A Review of School Mental Health Ontario Resources for Educators
Mental Health in schools is an area that I am passionate about. When I initially came across the School Mental Health Ontario website, I was curious. After exploring this website, I was hooked. As a teacher and registered psychotherapist, I thought, "finally!" I was so excited to take the resources provided on this site and incorporate them into my school community.
The one part of this resource that I find particularly helpful is the Find a Resource section that breaks down what is available by topic, target audience and type of activity. This gives educators, support staff, parents and caregivers, administrators and school mental health staff free resources to better support our diverse schools and students.
Regardless of the grade or school you work in, there are great ideas for improving mental health in your classroom, at home and in the school community at large. Some resources and activities are only five minutes in length, while others are longer and more complex. Resources listed support anxiety, attention, back to school, equity and mental health, mental health promotion and more. There is something that every professional who works with students can benefit from in their unique and specific practice.
Everyday Mental Health Practices for Educators is particularly useful. In this section of the website, we see some significant practices that can support the mental health and well-being of our students. The section on Healthy Relationship Skills is particularly important. Since many of our students have not been as active socially during the pandemic, this is an area of need for many of them. Understanding how we can support the social skills of our students can be a daunting task for many educators. This site breaks down strategies based on proven psychological research. Taking time to work with your students to build their abilities through acts of kindness, being a good friend, being respectful, conflict resolution, empathy and listening can make a world of difference for students as they navigate the post-pandemic world. Understanding the areas your students struggle with is essential to choosing the right strategies from this extensive resource. The fact that these resources are completely free is also extremely helpful.
My favourite activity is Listen Hear for Primary, Junior and Intermediate teachers. The purpose of this activity is "to teach students to actively listen to each other, which helps them feel valued and understood." Having support to explicitly teach these skills is essential. We need to work with our students and talk openly about being effective listeners.
Since the start of the COVID-19 pandemic, mental health for all of us has suffered. Students have had unpredictable years, often without the resources and supports that many rely on. By being caring and thoughtful, educators can create safe and supportive learning environments. School Mental Health Ontario resources can support us on this journey.
Justin Heenan is a member of Durham Teacher Local.