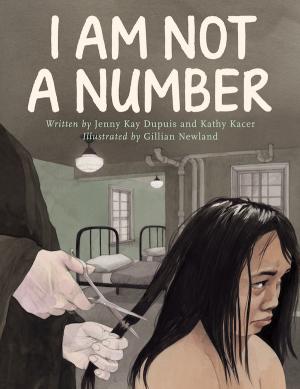 Jenny Kay Dupuis and Kathy Kacer, illustrated by Gillian Newland Second Story Press, 2016 32 pages, $18.95
The residential school system was created in the late 1800s by the federal government to, according to Sir John A. McDonald, "kill the Indian, but save the man." It is a part of Canadian history that was not openly shared, but it was a part of history that affected First Nations, Métis and Inuit children. The effect of residential schools continued long after the last one closed in 1996. In 2015, the Truth and Reconciliation Commission completed a lengthy investigation into what took place in residential schools. The Commission made recommendations including using education to help with reconciliation.
I Am Not A Number is a true account of one residential school survivor's year-long experience at one of these institutions. Irene Couchie, one of the author's grandmothers, attended the Spanish Residential School in 1928. She speaks of the horrors that took place, from being starved, to having her arms burned as punishment for speaking her native tongue.
This book could be used as a mentor text for a variety of themes such as perseverance, courage or looking for main ideas in the junior and intermediate classroom. The book's historical themes can be used to lead into discussions about Aboriginal peoples in Canada.
Geographic inquiries can take shape about northern Ontario where Couchie was in school. Mapping out where residential schools were built can be used in social studies or geography. Finding statistics about residential schools can be used for a data management math inquiry. Studying the effects of poor nutrition that led to the infectious diseases that killed many residential school students can be a science inquiry. Endless cross-curricular connections can be made using this story.
But the most powerful aspect of this book is that it will open a dialogue, one that Justice Murray Sinclair spoke of as head of the Truth and Reconciliation Commission, a dialogue that needs to take place for reconciliation to happen. The truth must come out about what happened to our First Nations, Métis and Inuit children and their families. Using a storytelling platform as a springboard to these discussions is an effective way to start these conversations.
Monique Pregent is a member of the Avon Maitland Teacher Local.