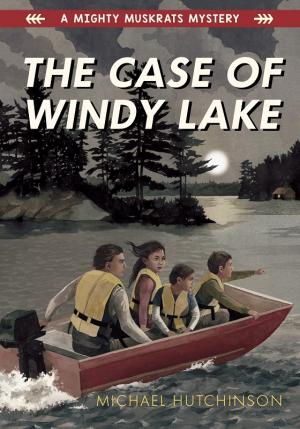 The Case of Windy Lake, A Mighty Muskrats Mystery
By Michael Hutchinson. Second Story Press, 2019. 146 Pages, $10.95.
Move over Nancy Drew and Hardy Boys, there are new youth detectives on the scene. The Case of Windy Lake, A Mighty Muskrats Mystery, is the first book in the series created by Cree author Michael Hutchinson. The story explores the adventures of four inseparable cousins and the bond between them, their family and their community as well as their connection to the Land.
Hutchinson draws from his experiences as a member of Misipawistik Cree Nation in Treaty 5 territory to create a story that allows Indigenous youth to see themselves reflected in a positive manner, while addressing contemporary issues facing Indigenous communities.
The Mighty Muskrats, Sam, Otter, Atim and Chickadee, are known in their community for their inquisitive nature. They often gather in their secret hangout, a Bombardier van-like vehicle hidden amongst old cars and trucks at the dump. One day, after hearing about the disappearance of a visiting archaeologist from the city, they decide their next adventure will be to solve this mystery. By listening to community Elders, their Grandpa and Uncle Levi, the four cousins uncover clues from the Land and the animals, which take them on a different path from the RCMP search. Will these clues lead them to Dr. Troy Pixton or is it too late?
The secondary storyline involves a community conflict, as readers are introduced to the Mighty Muskrats' adult cousin Denice. She is protesting the local mining company that has polluted the environment, changed the water levels and divided the community. During her hunger strike and vision quest, Denice learns that fighting for what you believe in is difficult.
The Case of Windy Lake is appropriate for junior or intermediate students and compliments the literacy, social studies/history and science programs by infusing Indigenous perspectives. This story will prompt discussions and allow students to better understand their connection and responsibility to the Land. It will also activate student inquiries about treaties and the impact land development has on Indigenous communities and the ecosystems.
The adventures of the Mighty Muskrats are not over. Keep your eyes open for their next mystery, The Case of the Missing Auntie.
Kareena Butler is an Anishinaabe (Algonquin) member of the Ottawa Carleton Teacher Local.