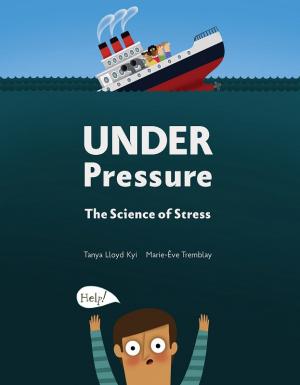 Under Pressure: The Science of Stress
By Tanya Lloyd Kyi, illustrated by Marie-Ève Tremblay. Kids Can Press, 2019. 76 pages, $17.99.
Kids experience stress too! That's the idea behind this book and it brings the reader on a journey to discover why that matters. Starting out with early 20th century American physiologist Walter Cannon's discovery that stress affects the bodies of living animals – specifically his cat's – the book investigates the fight or flight response and delves into long-term effects of stress like heart disease and addiction. The second half of the book suggests ways to overcome stressful situations and describes the benefits of lowering stress. There are "Stress Busters" throughout the book that give students ideas on how to deal with daily stressors, and many of these can be adapted into lessons to help students in their day-to-day lives.
Mental health and stress play a significant role in everyone's lives. Many adults tend to overlook the stressors on children, but this book validates their feelings. It will let them explore themes and ideas at their own pace and can answer some questions they may have.
As we help our students navigate through traumatic events happening outside of school or stress they may be experiencing as a result of COVID-19, resources to help them understand and explore their feelings are valuable.
Being able to teach students to talk about their feelings and stress will help them describe what is happening to them and become advocates for their own mental well-being.
Although the ideas in this book are great for any age, there are some examples and pictures that may scare a young reader including the real-life example of the Air France Flight 447 crash into the Atlantic Ocean.
The website lists this book as appropriate for Grades 6 to 8, and it would be a great fit in any junior or intermediate library. It can be linked to the health curriculum throughout all grade levels in "Strand D: Healthy Living" when talking about mental health.
Under Pressure: The Science of Stress would be a welcome addition to many junior and intermediate libraries.
Bradley Webb is a member of the Kawartha Pine Ridge Teacher Local.