Article
Your Federation: LGBT Inclusion in Sport, Select Committee on Developmental Services & Black History Month
CELEBRATING LGBT INCLUSION IN SPORT As a founding member of Pride-HouseTO, ETFO shares the goal of ensuring that there is a place for everyone in sport – from playground to podium. In February, PrideHouseTO launched an outdoor Winter Games Lounge to provide a safe, welcoming place for lesbian, gay, bisexual, and trans (LGBT) people and allies to watch the Olympic Games, and learn about LGBT issues. The initiative was a response to the Russian gay laws, and was one of 30 PrideHouse events held worldwide in support of gay athletes and the Russian LGBTQ community. The long-term focus of PrideHouseTO is to ensure the Toronto 2015 Pan Am/ Para Pan Am Games are the most LGBTQ-inclusive multi-sport games in history. This spring, the organization is launching The Toronto Charter of Rights and Inclusion in Sport with a toolkit for schools and community sports group to make their sports activities truly inclusive.
---
ETFO'S SUBMISSION TO THE SELECT COMMITTEE ON DEVELOPMENTAL SERVICES In January, ETFO recommended measures to better support students with special needs, including increased funding for educational assistants and psychologists, and relevant pre-service training at faculties of education. ETFO tabled these and other recommendations in a submission to the Ontario Select Committee on Developmental Services, which is examining issues related to developmental services for children, youth, and adults with intellectual disabilities. "The inclusion of children with intellectual disabilities and other children with special needs in regular classes requires teachers to adopt 'differentiated' teaching strategies or lessons catered to the individual needs of their students. Without additional support, such as an educational assistant to work with specific children, this becomes a near impossible task," said ETFO President Sam Hammond.
---
CELEBRATING BLACK HISTORY MONTH To mark this year's black history month, ETFO honoured five Black Canadian women who have made significant contributions to the development of Canadian culture and identity. Nova Scotia's Viola Desmond, 27th Governor General of Canada Michaëlle Jean, Hockey Hall of Fame inductee Angela James, anti-racist author and activist Wanda Robson, and historian Rosemary Sadler are the subjects of a poster and curriculum resources developed for Ontario public primary, junior, and intermediate grades. "Together these women are a legacy of strength when it comes to building and creating a deeper understanding of our Canadian culture and identity," said ETFO President Sam Hammond. "Each of these women has demonstrated exceptional character, perseverance, and leadership, and serves as an excellent role model to inspire all students."  
RELATED STORIES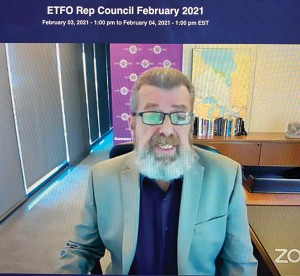 ETFO's February Representative Council meeting was held over Zoom on February 3 and 4, 2021.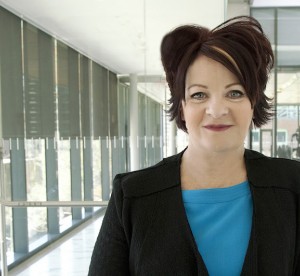 As we worked on this women's issue of Voice, I thought a lot about the importance of narrative, the stories we tell about ourselves and our social movements.