BOOKS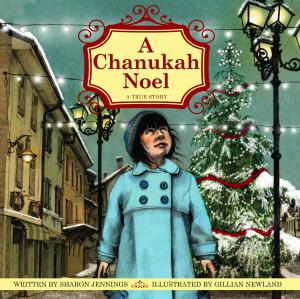 A Chanukah Noel
Sharon Jennings, Illustrated by Gillian Newline. Toronto: Second Story Press, 2010. 24 pages, $15.95 
A Chanukah Noel is a beautifully written and illustrated picture book about Charlotte, a young Jewish girl who moves with her family to France. The transition is not easy. The food tastes different and everyone speaks French. Most of the girls at school are nice, but some make fun of her for being a foreigner.
As Christmas approaches, Charlotte feels left out of the Christian celebrations around her. Busy Christmas markets, delicious smells, and decorated shops all entice Charlotte. Although her family celebrates Chanukah, Charlotte wishes to celebrate Christmas too. Her parents quickly dismiss this idea until she makes a proposal.
Colette, a classmate, is very poor. If Charlotte can't celebrate Christmas, perhaps her family can provide a Christmas for Colette. In a lovely way Charlotte ends up celebrating both Christmas and Chanukah. At the same time, she learns about the spirit of giving. Sharon Jennings based A Chanukah Noel on the childhood experiences of a good friend.
A Chanukah Noel is an excellent resource for the Traditions and Celebrations unit in grade 2. This book opens up many comparisons and contrasts between Chanukah and Christmas.
A Chanukah Noel touches on themes of acceptance, empathy, respect, and kindness. It is best suited for Primary-level children (grades 1 to 3) but could be used up to grade 5. A Chanukah Noel is worth purchasing and reading to your class during the holiday season.
Jodie Howcroft is a member of the Hamilton- Wentworth Teacher Local.