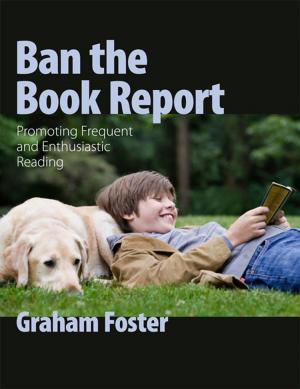 Ban the Book Report: Promoting Frequent and Enthusiastic Reading
Graham Foster. Pembroke Publishers, 2012, 128 pages, $24.95
Ban the Book Report is definitely an intriguing title. As I began to read the book, I automatically found myself questioning the effectiveness of the book report. This resource provides a medley of activities to engage students in responding to their reading through creative and meaningful literacy activities.
Each chapter contains activities that meet students' needs in a variety of ways. There are activities that are based on reading logs, oral responses, written responses, illustrations, making connections, responses to informational texts, and even some more creative activities, like casting actors for the book and making a social media page for the character. Each of the activities is outlined in detail, and includes exemplars, rubrics, and checklists.
While this resource provides some very engaging and interesting activities, I did find the book fragmented in its use of many different types of books for the activities. I would have liked to see fewer books used for the activities, and more books chosen for different grade levels, including more well-known picture books as mentor texts.
A lot of the reading assignments appear to be geared for grade 4 and up. But there were also some activities that could be used in the younger grades, such as developing an alternate book cover, drawing pictures about specific events in the book, and creating a simple map of where things happened in the book. Many of the activities could be easily adapted to different genres, subjects, and lessons. The assignments provided a brief breakdown of what the task entailed and included a rubric. There were also some guiding questions to provide a path for the students to follow to ensure they understood their tasks.
Overall, I thought the book was well organized, interesting, and informative. I recommend this book for people looking for new ideas for different reading and writing assignments. It will provide a fresh outlook on book reports and allow people to develop their own unique ideas from it. It delivers a welcome challenge to spice up literacy activities and make them more enjoyable and engaging.
Jessica Crowley is a member of the Grand Erie Teacher Local.