BOOKS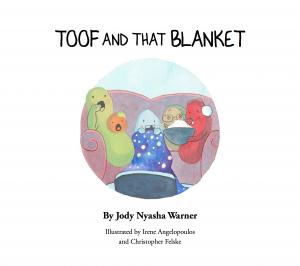 Toof and That Blanket; Specs and the Best Part; Bouncy and the Any Kind At All Fish
Jody Nyasia Warner. COPA, 2014, 21 pages, shipping charge only
COPA, an award-winning, non-profit leader in the field of bullying and violence prevention, has launched a picture book series that promotes kindness, caring and principles of equity and social inclusion. Three engaging stories were written in collaboration with COPA by Canadian children's author Jody Nyasha Warner, and illustrated in gorgeous watercolours by Irene Angelopoulos and Christopher Felske.
In the first of the series, Toof and That Blanket, young Toof has a beautiful blanket of stars that gets taken everywhere – including to school on the very first day. When some classmates insult him, Toof is hurt and comes up with a plan to avoid being mocked again. There comes a day when Toof feels the need to give up this plan and stand proud. Courageous self-revelation and self-assurance allow for genuine acceptance.
In the second story, Specs and the Best Part, an aptly-named bespectacled protagonist, Specs, teases Flip for being afraid at a sleepover party, but later regrets this behaviour. Later on at the swimming pool, Specs is scared, and reaches out to Flip with a thoughtful gift that communicates empathy, understanding and an invitation to friendship.
In the third story, Bouncy and the Any Kind At All Fish, our protagonist is full of excitement when the teacher announces that their class will be going on a field trip to the aquarium. Bouncy's passion for sea creatures and excitement about the event turns to dread as a peer starts acting aggressively. Bouncy looks for parental support and together they plan a response. When Zip starts mocking students during the field trip, Bouncy is able to respond assertively. Self-confidence, assertiveness, being an ally and family support are themes reflected in this story.
In child-friendly language with charming illustrations, COPA's book series goes beyond the familiar lesson of "teasing hurts." The stories show young children that while differences may initially bring up feelings of fear and shame, we can ultimately choose understanding and self-love with powerful results.
To order copies of these and other related resources, visit infocopa.com. The series is available in both English and French, and will soon be available in audio versions on COPA's new website for parents: copahabitat.ca.
Rita Del Cotto is a member of the Elementary Teachers of Toronto Local.