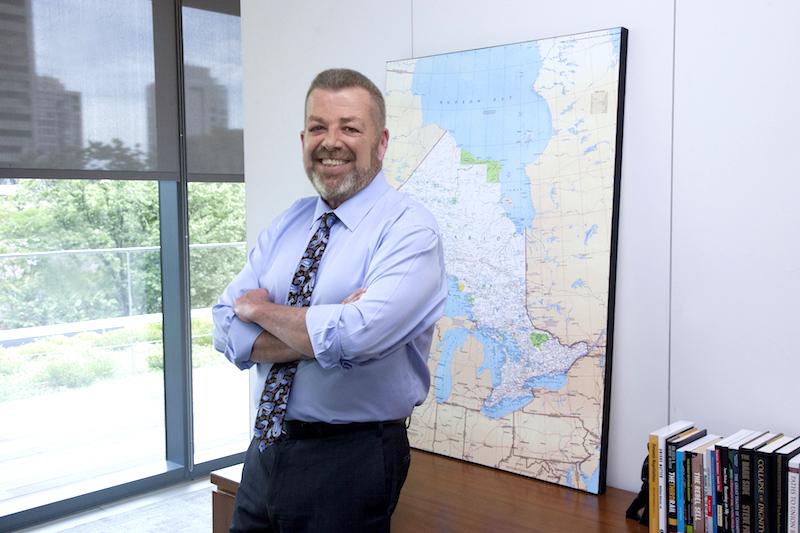 ARTICLE
Educators, Locals and Communities Continue to Stand Together
As elementary educators in Ontario you have embarked on an unprecedented year, returning to your classrooms after a historic shutdown in response to the COVID-19 pandemic. I know that everyone is nervous, but I also know that together we are a force to be reckoned with. During bargaining last year and in their deeply flawed approach to planning for the reopening of public schools these past few months, this government has shown complete disregard for educators, students, education stakeholders and the well-being of the publicly funded public education system. We have spent the summer lobbying for a safe return to school, writing submissions, advocating for adequate health and safety protocols, organizing to support educators and students, and campaigning to get our message out. Our collective efforts have made a powerful impact on the reopening plan, but our work doesn't stop when the school year begins.
Educators, parents, medical professionals, education experts and many others have spent the summer fighting for a safe reopening of public schools and planning for the fall. Supporters of public education wrote letters to school trustees and MPPs advocating for appropriate safety measures and to their MPs asking the Federal Government to intervene in Ontario's flawed plan for public education. We were advocating for smaller classes to ensure physical distancing, masks for all students and proper ventilation for every public school. In August, the Federal Government finally announced an additional $730 million in funding for Ontario schools. Although the injection of federal funds has helped to enhance some safety measures, it is incomprehensible why Doug Ford and his Minister of Education Stephen Lecce decided to only use one tenth of that for smaller classes. We know that physical distancing is one of the most important measures in preventing the spread of COVID-19.
At the end of August, after so many months of advocating for our members and our students, understanding that a safe reopening of schools is integral to the health of our communities, ETFO and our affiliate education unions filed formal appeals with the Ontario Labour Relations Board. ETFO also requested that the Ministry of Labour review these orders monthly, in case scientific developments dictate more stringent standards, and that school boards be given additional time, if necessary, to implement proper health and safety measures.
As much as I know that the first weeks of school have everyone feeling uncertain, I also know how much each of you cares about your students and your classrooms. I know how hard you work in the beginning of the school year to learn about your students and to create community for them. Whether you are teaching virtually this year or have returned to your classroom, please be assured that your local leaders, your provincial Executive and all of the staff at ETFO have your back. We will continue to support you and to advocate for every public school in the province.
We have been through so much together since last fall and have come out of it with such incredible solidarity and an obvious commitment to ensuring that Ontario continues to have one of the best public education systems in the world. I am so proud of our members, our local leaders and of all the communities that have stood together to protect all of our children's futures. I look forward to charting this year forward with you and to standing together to ensure that our members and our students have safe and healthy schools.
Hold your head high and be proud to be an elementary educator! 
– Sam Hammond