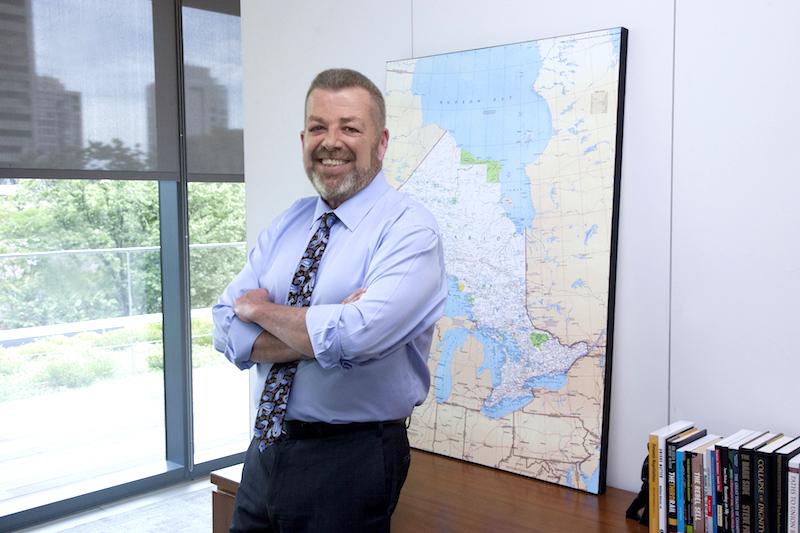 ARTICLE
Making Connections: Climate Change and Social Justice
As we approach Earth Month in April, I am increasingly aware of the number of articles on social media that rate the worst air quality in the world, report boil water advisories in Indigenous communities or predict catastrophic impacts of mega oil infrastructure projects, including new ones given the green light by Donald Trump and Justin Trudeau. We are seeing, every day, the effects of climate change and the failure of governments to address them. We are more aware than ever of the impact climate change will have on the quality of life of future generations.
According to the World Health Organization, climate change affects the social and environmental determinants of health – clean air, safe drinking water, sufficient food and secure shelter – unequally. Extreme heat, natural disasters and patterns of infection, among other factors, will affect the poor and most vulnerable first, with a particularly devastating impact on children. Indigenous peoples, whose lands are often the target of companies looking to exploit natural resources, are also disproportionately affected. In Ontario alone, there were 55 boil or do not drink water advisories in March, the majority in Indigenous communities. Some, like Grassy Narrows, have suffered from poisoned water for generations – a reality that people would never accept in any other region in Canada.
For the past 30 years, economies nationally and internationally have been deregulated, transferring control of social and economic planning to the private sector. According to the Labour Network for Sustainability, the result has been a race to the bottom in which regions and nations compete to provide the cheapest labour, the fewest environmental protections and the largest subsidies to globally mobile companies. This pattern will only get stronger as the Trump administration further removes environmental, social and economic protections in the US in the interest of greater profits.
Faced with this political reality, we need to be even more vigilant in protecting our democratic rights, speaking out for those whose voices have been silenced and advocating for our own economic, social and environmental policies. As devastating as the election of Trump has been, it has also been a catalyst for understanding that democracy is what we do in between elections. Democracy is what we practice as individuals, as a union and as educators empowering students in our classrooms every day.
Earth Month is an opportunity to celebrate and to educate. It's a time to participate in events and discuss environmental issues in our classroom as we embrace and celebrate the spring. We can teach our students to be stewards of the environment. We can teach them that standing up for nature means standing up for ourselves and our futures. We can connect climate change to racial, social, gender and economic inequities and encourage our students to imagine a world where these inequities are eliminated for all people on the planet.
This will only happen if we all work together. As an organization committed to justice, ETFO understands the intersections of different social movements and the importance of working to raise everyone up. Whether we are talking about raising the minimum wage for all Ontario workers, fighting against racism, building safe and healthy classrooms, or ensuring safe water for every community, we must be committed to achieving equity for everyone. In a recent interview with ETFO, Pamela Palmater, Idle No More activist and Associate Professor and Chair in Indigenous Governance at Ryerson University, said "Even though we sometimes see our movements as separate – environmental, Indigenous, unionbased – in fact we all end up in the same place. We are looking for social justice. And we can't do that if only one movement is strong and we are weak on the other fronts."
I couldn't agree more.
– Sam Hammond