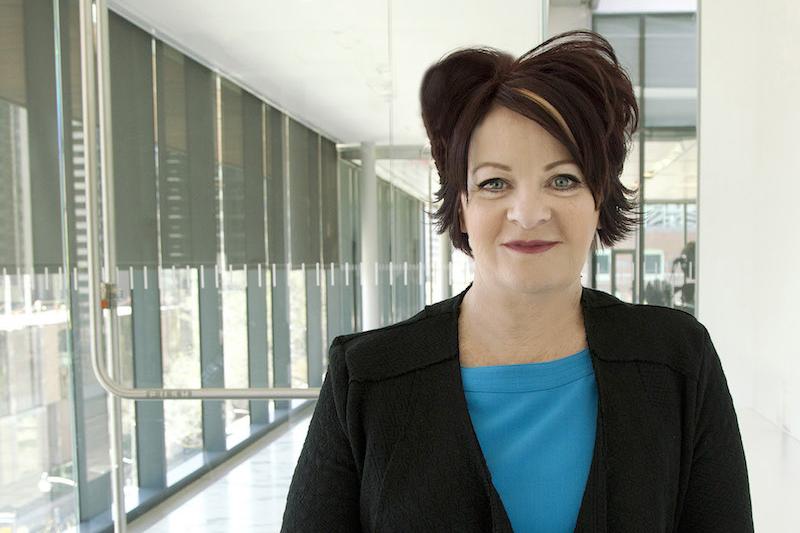 ARTICLE
Moving a Progressive Agenda Forward
Ten years ago, activist Tarana Burke popularized the phrase "me too" as a way to support and amplify the voices of survivors of sexual abuse, assault and exploitation. The power of this movement is the solidarity we show in sharing our stories and supporting one another, affirming that these experiences are systemic and that, by acting together, we can challenge and change them and help move a progressive agenda forward.
March 8 marked International Women's Day. The theme internationally this year was #pressforprogress. With global activism for women's equality fuelled by strong social movements, there is powerful global momentum for gender equity. This year, ETFO created T-shirts for International Women's Day that say "I am your feminist ally," a message to all communities struggling against oppression that we stand together.
We also released a video on International Women's Day about the importance and impact of ETFO's women's programs. Women's programs and women's positions are enshrined in our constitution and are a cornerstone of our commitment to equity. These programs mean that we are working towards equity every single day. The video can be seen on youtube.ca/etfoprovincial. I encourage anyone who is considering participating or wondering why these programs are important to watch it.
This year, our released executive officers Karen Campbell, Nancy Lawler and Monica Rusnak and OTF Table Officer Diane Dewing will be presenting a workshop at the United Nations Commission on the Status of Women in New York. The priority theme this year is "Challenges and opportunities in achieving gender equality and the empowerment of rural women and girls." ETFO's representatives will be presenting on the many programs that ETFO has designed and developed to support and empower women members and the numerous ways that ETFO reaches out and connects to like-minded community partners. Our programs are transformative and make us leaders in equity education.
There are other ways that ETFO has advanced social justice issues in the months since my last column. The provincial Executive endorsed the promotion of the United Nations Decade for People of African Descent. Members can look forward to seeing more on the themes of recognition, justice and development as we work towards examining how we can better address anti- Black racism in our organization and in our schools and how we can be better allies to groups that are challenging anti-Black racism in the community. We have also released a powerful resource, the 365 Black Canadian Curriculum, which is available free for download at etfo.ca.
April 22 also marks this year's Earth Day. Every year educators across the province plan activities to celebrate Earth Day and teach students about the environment. Stewardship of the earth is an important part of the curriculum and we teach as much through our lessons as we do through our leadership.
All of our social justice work is tied to politics in Ontario, which set the context for how we move forward as a province. During this election, more than any other, we need to be mobilized and active. Since election finance rules have changed, the biggest impact we can make as a group of people committed to equity is through organizing within our communities and mobilizing our membership. Check out BuildingBetterSchools.ca/ vote, contact a local candidate that you support for volunteer opportunities and get in touch with your local to see what they have planned. As election day nears, make sure that you are registered to vote and consider volunteering to help others get to the polls. Elections are won, one vote at a time.
Our commitment to equity and the environment means that we must elect a government in Ontario that takes justice and fairness seriously. As we have seen from campaigns like #metoo, telling our stories and standing together to effect change is powerful. Let's use this power to elect a progressive government in Ontario on June 7.
– Sharon O'Halloran