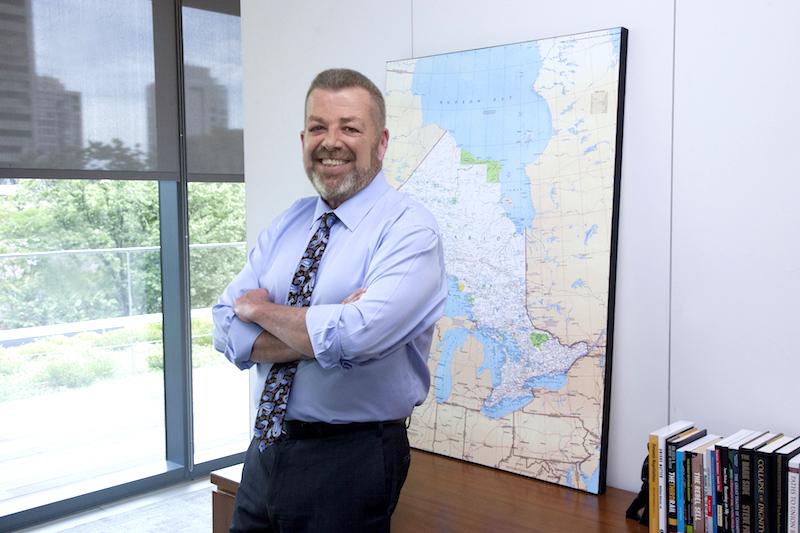 ARTICLE
Raising the Floor for All Ontario Workers
In recent years, it has become increasingly common to talk about the difficulties facing this generation of workers, a group that is distinct in a number of ways from earlier generations. Many workers today have grown up with the pressure of mounting student debt or immigrated and been confronted with systemic and racialized poverty, shrinking employment opportunities, and cuts to public services. Many people have been told to lower their expectations even as unions fight hard against employers who offer two-tiered contracts with reduced wages, benefits and job security for new workers.
While austerity and precarious work are increasingly common in the province, we are presently in a moment of opportunity. Right now, through labour law reform, we have a chance to win back workplace rights and make major positive changes for workers across the province.
On October 1, 2016 hundreds of ETFO members joined other union and community groups for a rally to support the Ontario Federation of Labour's Make It Fair campaign. Co-hosted by Fight for $15 & Fairness, a coalition of students, community groups and trade unions, the mobilization was in response to the government's review of the Employment Standards Act (ESA) and the Ontario Labour Relations Act (OLRA). The campaigns are calling for amendments to promote safer working conditions, decent hours, paid sick leave days and vacation, access to a union, $15 dollar minimum wage and an end to the gender and racialized wage gap.
The review of the ESA and the OLRA present a once-in-a-lifetime opportunity. In Ontario, while women make up half the workforce, they are 60 percent of workers earning minimum wage. About 1.6 million Ontario workers have no right to sick days. Workers of colour who are union members receive 30 percent more wages than nonunion members. It is critical to pass legislation that removes barriers to unionization. Major changes are needed to working conditions in Ontario and organized labour is the best chance we have at making those changes.
Right now, we can create a framework for decent work in Ontario that will eliminate precarious work, and ensure that all Ontario workers can exercise their Charter right to join a union and access collective bargaining. Changes to legislation must raise the floor for all Ontario workers, improve job security for everyone and ensure dignity in the workplace.
ETFO has been actively organizing for the Make it Fair and Fight for $15 & Fairness campaigns. Members have been collecting signatures, meeting with their MPPs, and starting local committees. As a union that is 78,000 strong, ETFO members are in a unique position as we bring the strength of our numbers both to the broader labour movement and to our bargaining. There has never been more need for a concerted, unified effort on the part of labour than now.
In the coming months, you will hear more from me and your local leaders about opportunities to participate in planning for the next round of bargaining, negotiating the remedy to Bill 115, as well as making working conditions better for all Ontarians. We are in a moment of opportunity. Now, more than ever, we stand united, determined and strong.