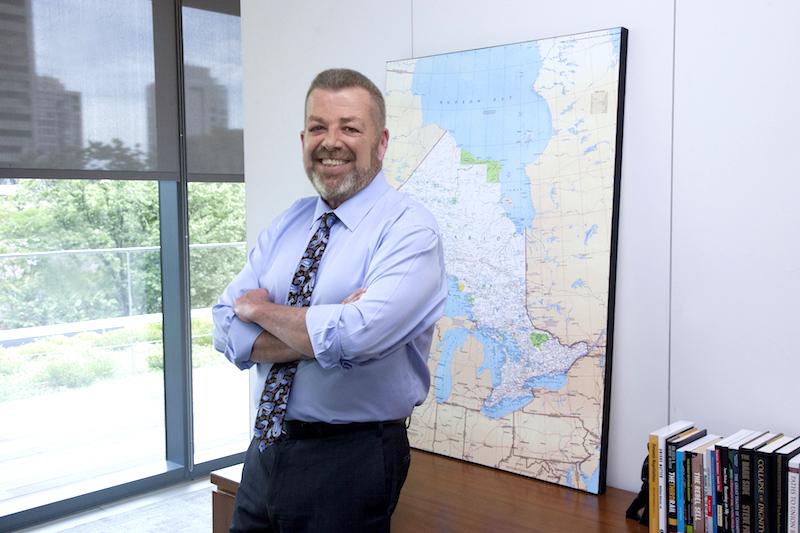 ARTICLE
We Can't Let Ontario Balance Its Budget on the Backs of Students
When I think about the importance of providing all Ontario students with the public education they deserve – class sizes that allow them to get the individual attention they need, resources to help them excel to the best of their abilities and the critical special education supports needed to ensure equity for every student – I think about our commitment to ensuring that every child is offered a promising future. This idea of every child is significant. As front-line education workers, we know the positive impact of a well-funded public education system. Conversely, we know the consequences of making cuts on the backs of the children in our classrooms.
In January, the government announced it was considering removing the cap on class sizes for Kindergarten to Grade 3 and significantly increasing average class sizes for all grades. I don't need to tell you the impact this would have on educators, students and their families. We know larger classes diminish the quality of our education system, reduce student-teacher interaction and disproportionally impact those students who need additional supports.
The government also announced that it intends to change Regulation 274 to weaken the rights of occasional teachers and remove the protections against bias in the hiring process. This is a bargaining issue and should be addressed at the bargaining table.
At a time when families are registering their children to start Kindergarten in September, the government is threatening to dismantle this program. Let me be very clear, ETFO has always promoted and defended the role of early childhood educators and teachers in Full-Day Kindergarten and I know that together we will continue to defend this critical program.
ETFO has rejected this government's actions in the strongest of terms, and we know we are not alone. Close to 80,000 Ontarians wrote the Ministry of Education and their MPPs to register their opposition. Educators and parents from across the province are speaking out about this attack on public education through our BuildingBetterSchools.ca platform.
We started this school year by defending the 2015 Human Development and Sexual Health Curriculum. We did so because we believe in public schools that are inclusive and welcoming to all students. We have since taken a stance against the cuts to grant programs that provide additional supports to students in less-privileged communities and have pushed back against the government's plan to cut funding for public services. We cannot allow this government to balance the budget at the expense of students, educators or the public services we rely on. We will continue to join our allies to stand up for public health care, and to oppose cuts to the Ontario Student Assistance Program and the Ontario Autism Program.
In the coming months, in anticipation of bargaining, stewards in all our locals will be reaching out to members through a major member engagement campaign. Now is the time to consider how you will be involved as an educator, an activist and a member of ETFO. For the sake of publicly-funded public education, your profession and our public services, we must mobilize, connect with one another, with parents and with other community members.
Ontario can afford an education system that commits to all children in this province. Not only does it make sense to adequately fund all of our public schools and all of our classrooms, it is a sound investment.
I have been talking a lot about solidarity in my columns in recent months. The one, and possibly only, benefit that will come from this government's destructive policies, is the way in which our communities will support one another and solidify our networks. Educators stand in solidarity with parents and anyone that is resisting the Ford government's cuts. I look forward to continuing our work together as we gear up for bargaining and continue to push this government for the investment our public education system needs.
- Sam Hammond