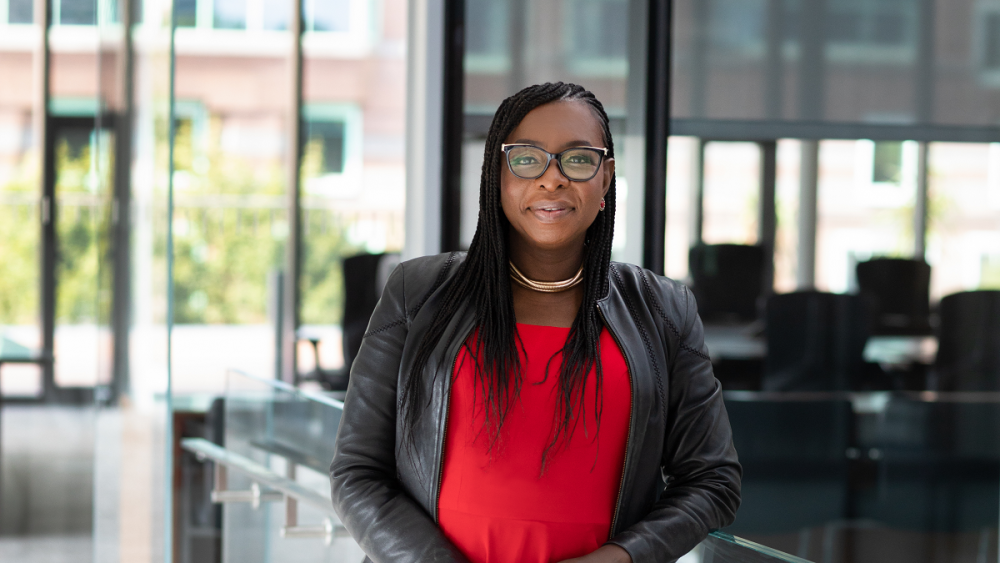 Photo by Christine Cousins
ARTICLE
We Have Done It Before and We Can Do It Again – Together
I want to start off by thanking you for your incredible work through another challenging year of supporting our students while also organizing with colleagues and community members for the provincial election. In the months leading up to the election, educators across the province connected with ETFO organizers, local political action committees, candidates, labour councils and other progressive groups to canvas, do leaflet drops and ultimately to pull the vote on election day. While we are extremely disappointed by the election of another Conservative majority government, we know that the organizing work we have done this year in the run-up to the election has created strong alliances across our communities. These alliances will serve us well as we bargain for educator contracts next school year and organize together for the public services and investment our communities need.
Our challenge, will be to continue to push for an equitable recovery and to find ways to move forward that centre the needs of our public schools. Elevating and prioritizing the voices of those that have been most affected by the pandemic and by funding cuts from the Conservative government is central to this work. We know that the pandemic has disproportionately impacted Indigenous, Black, racialized and low-income communities. These are the same communities that Ford's post-pandemic economic plans ignore and that have suffered the most from the lack of supports in our public schools.
This issue of Voice is our women's issue. We know that women, particularly those that are racialized and dealing with precarity in its different forms, bore the brunt of this pandemic. We have watched as women's reproductive rights have been threatened in the United States, mourned the mass shootings in Buffalo, Laguna Woods and Uvalde and experienced the impacts of the war in Ukraine as refugees entered elementary schools.
It is only through systemic change that women and other marginalized groups will experience a just recovery. ETFO is committed to continuing our work for equity and social justice. We will continue to advocate not only for you, our members, but in solidarity with those fighting for women's rights, worker's rights, human rights and other forms of equity and justice. We know that our struggles are interconnected and that progressive movements must support and rely on one another to advance important social issues.
This summer is an opportunity to recharge. I wish I could say that 2023 holds the promise of a regular year, but as we have come to know, the COVID-19 pandemic is unpredictable. We are also heading into bargaining along with our education affiliates across the province. With the election of another majority Conservative government, I anticipate a difficult round of bargaining. Nonetheless, the alliances we have developed over the past number of years of organizing and supporting one another, will help ensure that educators have parents and community members on our side as we bargain for fair contracts and investment in our public schools. Our communities know that educators' working conditions are students' learning conditions and we have worked hard over the past few years to ensure that opposition parties share ETFO's Building Better Schools agenda for public education.
What gives me hope is that we are powerful together. We have learned time and time again that our organizing is effective and worthwhile. In the face of Ford's attacks, educators fought back to defend public education. We flooded Queen's Park in the largest rally seen since the Harris years. We walked the picket lines to force the government to relent and we built public support and had students and their families on our side because they knew that we were standing up for an equitable, high-quality public education system.
And while we might not have been successful on every objective we set, we prevented the deepest cuts to our public education system. We successfully defended our Kindergarten program, we secured the continuation of special education funding and we were able to push back against even larger class sizes.
We have done it before and we can do it again. Together.
I wish you a restful summer and look forward to organizing together as we bargain for our contracts and for the health and wellbeing of Ontario's public education system.
– Karen Brown