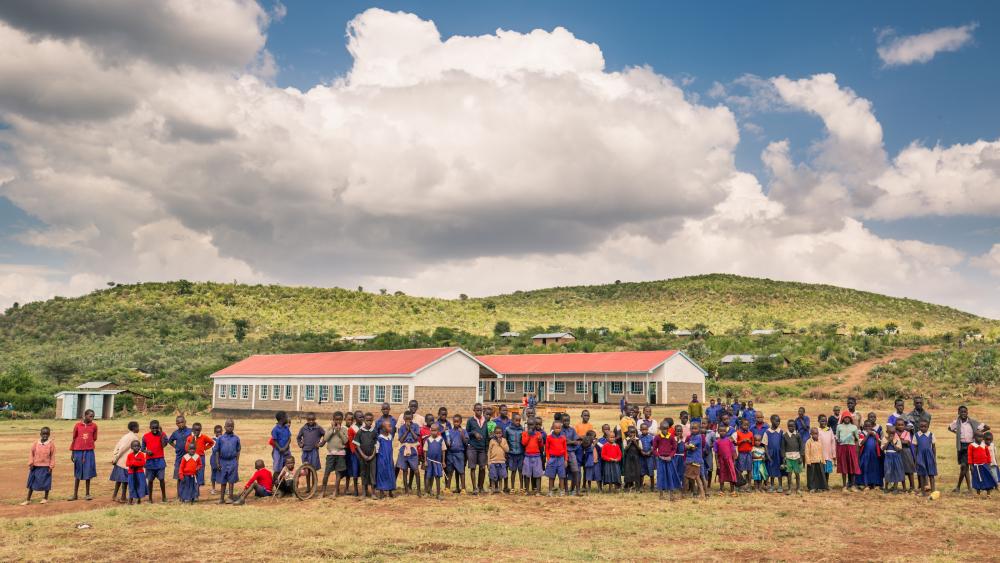 ARTICLE
In 2010, I started a program called Write To Give. I wanted to help others in the developing world but I also wanted to do something different in my Grade 1 classroom.  Something fun.  Something the kids would really connect with.
For years I did a variety of things in my class to raise money for various causes.  Things like "hat days" or  "candy o'grams" or "gum days."  They were all fun and raised some money.  But I never really felt they had a significant impact on my students.  The "meaning" or "cause" always seemed to get lost in the excitement of eating candy or wearing a hat.  So I was determined to find a solution.  
Although it was fuzzy at the time, I was hoping to create a program that somehow incorporated the school curriculum, but also inspired kids to think more creatively.  I also wanted to spark a real love for reading and writing.  And, I wanted to give my students the opportunity to do something for others - by using their creative imagination.  That's when I had the idea for Write To Give.
The Write To Give program brings students from kindergarten through grade six together to write a story. Each story involves five classes, each of which contribute to a different part.  The story is then printed into a published book.  The book is then sold with the proceeds going to the Canadian charity World Teacher Aid (which helps build schools in rural parts of Kenya).
This idea ticked all the boxes I was looking for, including incorporating  the school curriculum. The kids loved it, and each story had all kinds of creative twists and turns.  Plus, it created a tremendous awareness in the class about the needs of others in Africa (and raised a bunch of money for a really good cause).
With the help of a few good friends we published our first book, Sir Blur and the Giant Dragon.  And from there, the program has blossomed in a BIG way.
Today, the Write To Give program has published 118 books involving over 12,000 students from around the world. This is all thanks to the amazing teachers who shared the vision of helping their kids become published authors while helping others in need.
With the help of this program, World Teacher Aid has now built 8 schools (6 primary schools and 2 high schools).  Each school has eight classrooms, and over 3000 students get to go to school every day.
The program is impacting students in and out of our classrooms.  And I'd love to invite you to be a part of it for 2017.  Plus this year, we're looking to break a Guinness World Record (imagine how excited your kids will be when they become "world record holders"!)
The program is designed to be easy to implement for all teachers.  There are many lesson plans, worksheets and class materials that can be used.  
Registration is now open for teachers around the world.  Click here to sign your class up, write a book and help others in need.
PLUS:  If you're in Southern Ontario, we encourage you to sign up to become a Write To Give Ambassador and you could win a FREE TRIP TO KENYA and help us break a GUINNESS WORLD RECORD.
Find out more at WriteToGive.com.

Amy McLaren is a member of the Grand Erie Teacher Local.