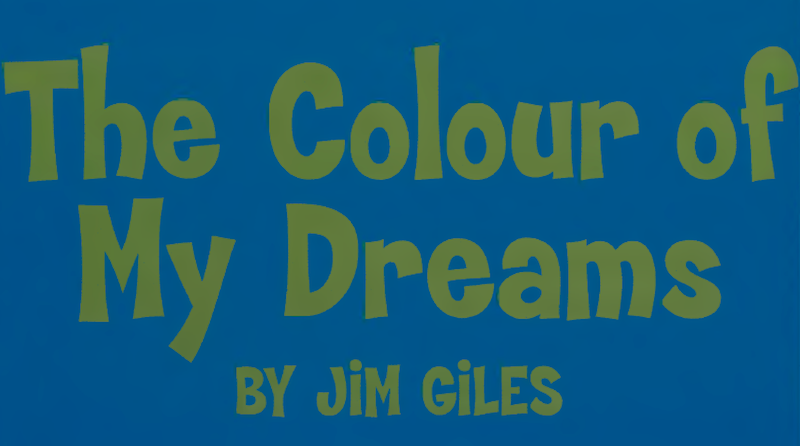 FEATURE
Theodor Seuss Geisel, who we all knew as Dr. Seuss, died in 1991 shordy before completing his final book. When his editor, Janet Schulman, received the 14 unfinished pages of coloured sketches and scrawled couplets, she knew that she had acquired something important. Schulman asked children's poet Jack Prelutsky and illustrator Lane Smith to finish the book Dr. Seuss had begun.
The result was Hooray for Diffendoofer Day, a story celebrating individuality and creative thinking.
All schools for miles and miles around, Must take a special test.
To see who's learning such and such To see which schools the best, if our small school does not do well. Then it will be torn down.
And you will have to go to school, in dreary Flobbertown.
Hooray for Diffendoofer Day Dr. Seuss assisted by Jack Prelutsky and Lane Smith
During the last five, politically-charged years, Ontario schools have had fewer and fewer "diffendoofer" days where classrooms become sites of divergent thinking and creative work. Instead, many elementary classrooms are returning to past practices and devoting much of their limited program time preparing for provincial tests. The few professional development days still available to educators are geared towards improving test scores or finding ways to make the new, pedagogically uniformed provincial curriculum work.
Three major provincial initiatives (or so-called reforms) are making our public schools a much duller, drearier place for our children. They include the new province-wide curriculum, testing and the graded report card.
The new province-wide curriculum.
In June, 1998, a new "rigorous" elementary curriculum was launched with much fanfare. The curriculum was to make necessary changes to Ontario's school system. Amid the media hype, only teachers noticed that the unauthoured document contained no implementation strategy nor was it tied to any resources or professional development plan.
For all it promised, the document (and its unnamed authors) took a convenient if not simplistic route to scholarly reform by pushing intermediate division expectations to the junior level and junior division expectations to the primary level. As a result, educators have been left with a grade-specific curriculum that shows little understanding of developmental appropriateness. The arts curriculum I have been working with over the past year illustrates this point well.
In the introduction to the new arts curriculum, the arts are proclaimed "... essential to students' intellectual, social, physical and emotional growth ... enabling students to discover and develop abilities that can prove to be rich sources of pleasure later in life." Contrary to the spirit and function of arts education are the grade expectations found in the document. For example, music students at the end of the junior division (grade 6) are expected to:
read correctly familiar and unfamiliar music that contains whole notes, half notes, quarter notes and eighth notes and their corresponding rests in 4/4 time.
create musical compositions that show appropriate use of various elements of music (e.g. tempo, dynamics, melody, rhythm, form, texture, tone and colour) and perform them.
describe, through listening, the main characteristics of pieces of music from the Baroque and Classical periods (e.g. Water Music by Handel, Clarinet Concerto in A K.622 by Mozart).
Meeting these three specific expectations (from a list of 18 specific expectations that exist for grade 6 music) would require a classroom teacher with a significant musical background and musical ability. Moreover, the teacher would need a greatly expanded timetable to tackle these expectations while also addressing parallel expectations in visual arts, drama and dance, five strands of math and four areas of science.
The days when every school had a music specialist disappeared long ago. Staffing formulas have made it equally difficult for principals to place music teachers in schools. This has left the classroom teacher, who may have little or no arts training, accountable for current expectations. Perhaps, we could go so far as to ask whether the current expectations are appropriate for 11 and 12-year-olds living in a multicultural, multilingual province.
The major flaw with the new provincial curriculum is that much of it is not grounded in educational research or practice. Where, for example, is the research to support straight grade teaching? Why have the countless studies supporting multi-age teaching been ignored? Why do we assume that a return to traditional school structures, established over 100 years ago, will meet the rapidly changing demands of society?
The new curriculum is built around the notion of straight grade teaching and provides no strategies or support for educators who have combined grade assignments. Neither does it address the issue of what happens to students who do not meet specific grade expectations. Do we retain them or pass them? Some educators would like to return to past practices on this point and retain or fail students. As with straight grade teaching, there is little educational research to support this practice.
Province-wide testing.
This past spring, Howard Gardner, the Harvard academic and author who is famous for developing the theory of multiple intelligences, spoke at the American Educational Research Association's annual meeting in Montreal. In his speech, he stressed that students are being taught too many facts. Schools, Gardner said, are too focused on covering a wide range of information, instead of ensuring that their students truly understand what they learn.
Education reporter Art Chamberlain of The Toronto Star, covered Gardner's presentation:
"Gardner's views run counter to the current trends in Ontario and across North America. The Tory government is implementing more and more tests and exams to ensure what is being taught in all schools ... The most tested people in the world are American students, but that's not helping them gain knowledge ... Gardner urged teachers to resist attempts to force them to cover a wide curriculum saying it would undermine their true calling as professionals."
Ontario is the latest jurisdiction to jump on the bandwagon with the introduction of a battery of province-wide tests for students in grades 3, 6, 9 and 12. Province-wide testing is not a useful diagnostic tool. Grade 3 and 6 students do not receive their corrected test. This excludes the process of feedback and debate — key components for learning.
Tests place importance on the "product" of learning not the "process" by measuring student's abilities to recall facts, define words and perform routine calculations within a set time frame. Learning disabled students and second language learners (who are all encouraged to take the test) are greatly disadvantaged. Such tests are rarely sensitive to cultural differences and variations in curriculums that are particular to a variety of ages, grades and schools.
It costs $90.00 per student to administer the new province-wide test. In a time of diminishing resources when most Ontario teacher receive $10.00 or less per student for classroom supplies, we should wonder whether our money is being truly well-spent.
Meanwhile, employers are looking for graduates who are flexible, creative problem solvers, not good test takers. In Hooray for Diffendoofer Day, Miss Bonkers is an eccentric teacher who understands learning. When the school principal announces that all the students must take a test to see "who's learning such and such/ to see which school's the best," Miss Bonkers says to her students:
"You've learned the things you need,
To pass that test and many more I'm certain you'll succeed.
We've taught you that the earth is round,
That red and white make pink,
And something else that matters more We've taught you how to think!
The graded provincial report card.
Grades do not tell the whole story about a student. For example, they tell us little about motivation, attitudes towards success, feelings about competition, position and status among peers, special interests, resistance to learning and fears. Yet all these factors play an important role in children's learning.
Any teacher in Ontario who has used the provincial report card can tell you of the countless hours it required. Staff have had to deal with computer crashes, lost files and a cut and paste program that was never properly inserviced. Many of my own colleagues invested 40 or more additional hours on each term report.
And for what? To give parents a very clinical report card that speaks nothing of the student's effort and very little about their child's strengths or learning styles. The report card returns to past practices of grading based on an achievement of expectations grounded in provincial curriculum. Unfortunately, the letter grade "B"does not tell students or parents what is needed to get to an "A"
"Grading is not evaluation. A student's abilities can never be described by a single letter. At best, grading is a narrow, arbitrary measuring system that fosters competition, discourages cooperation and does little to promote understanding. Standardized test scores do not carry any real meaning for instructional purposes." (Routman. 1991)
Reporting confined to grades also places the school or the teacher in the role of arbiter (or judge) of right and wrong. This builds a relationship of unequals where the parent is passed the responsibility of doing something about the misguided child.
A number of years ago, at a conference organized by the Canadian Association for Young Children, Gayle Robertson, a consultant from Winnipeg, made a memorable presentation on Assessment, Evaluation and Grading. She stressed how important it was for parents to see evidence of their child's progress and not to get caught-up in comparisons. Reminding parents of the variability of rates in child development is a key component in effective teacher/parent communications. To contemplate the impossibility of all children doing the same thing at the same time and being compared to one another is neither fair nor honest.
As a regular contributor to Federation publications, in December 1993 I wrote an article about a reporting system we were using in Peel, a process that included two half-hour teacher/student/parent conferences where each child's strengths and weaknesses were discussed. (Giles, 1993) The reporting system also included a goal-setting conference, two annual written reports that commented on programs, personal achievements and progress-to-date, and a written summation report card.
This reporting process caught the attention of a parent in our community who worked for a Fortune 500 company. She was impressed by the shift from assigning A, B, C grades to a more developmental focus. In a conversation with me, she commented on the similarities between this type of approach and the new performance appraisals used by her company. These appraisals rewarded continuous improvement as the way to quality and excellence.
Goal-setting also enabled parents and teachers to develop action plans and implement strategies for change. With so many expectations at each grade level in the new curriculum, action plans have been replaced with anxiety as teachers cope with covering, and grading, curriculum expectations.
This innovative reporting process, which did so much to foster authentic partnerships between parents and teachers, has since been replaced by the graded report card and ten minute interviews.
It is in our best interest as a profession to become more skilled at understanding and justifying our pedagogical goals in regards to curriculum and testing. If we become complacent or content with testing, this curriculum or others like it, our next generation may never come to know what Dr. Seuss wanted us to think about — the importance of the colour of our dreams.
Colour of My Dreams
I'm a really rotten reader the worst in all the class, the sort of rotten reader that makes you want to laugh.
I'm last in all the readin' tests, my score's not on the page and when I read to teacher she gets in such a rage.
She says I cannot form my words she says I can't build up and that I don't know phonics and don't know a c-a-t from k-u-p. They say that I'm dyslectic (that's a word they've just found out) ... but when I get some plasticine I know what that's about.
I make these scary monsters I draw these secret lands and get my hair all sticky and paint on all me hands.
I make these super models,
I build these smashing towers that reach up to the ceiling and take me hours and hours.
I paint these lovely pictures in thick green drippy paint that gets all on the carpet and makes the cleaners faint.
I build great magic forests weave bushes out of string and paint pink panderellos and birds that really sing.
I play my world of real believe I play it every day and teachers stand and watch me but don't know what to say.
They give me diagnostic tests, they try out reading schemes, but none of them will ever know the colour of my dreams.
- Peter Dixon
Jim Giles is a primary teacher at Sir Wilfrid Laurier Public School, Brampton. He also coordinates the arts component for the University of Toronto's additional qualification courses.
---
References
Giles, Jim. Assessment, Evaluation and Reporting in the 1990s. OPSTF NEWS. December 1993.
Prelutsky, Jack and Lane Smith (and Dr. Seuss). Dr. Seuss - Hooray for Diffendoofer Day! Alfred A. Knopf: New York, 1988.
Routman, Regie. Invitations. Portsmouth: 1994.