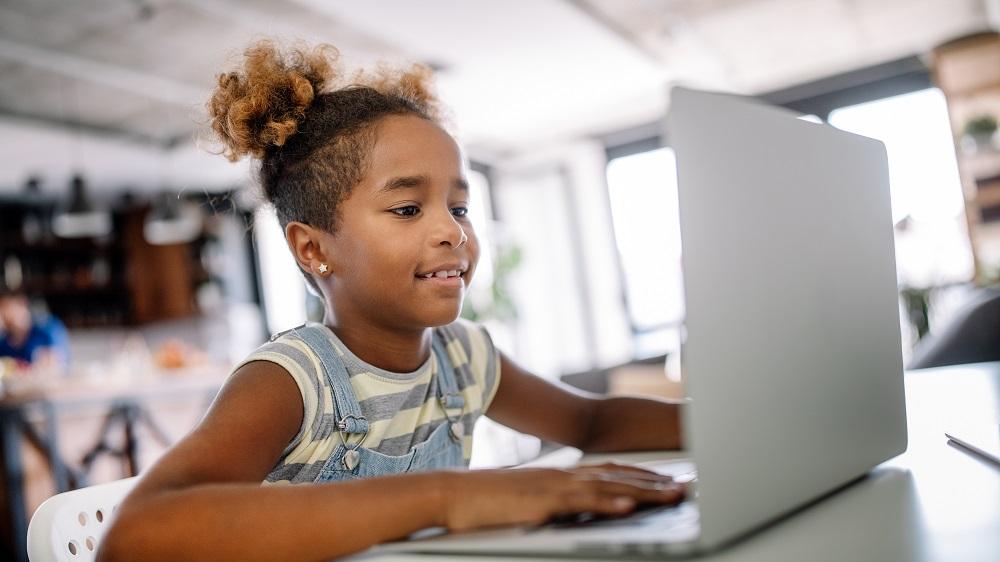 FEATURE
Have you ever seen an active volcano? Are you interested in exploring the Canadian Arctic? Do you want to see the impact of climate change on a glacier? Or maybe you want to explore a museum or art gallery? As we look at ways to enhance our curriculum and engage our students in new learning, one option is to head out on a virtual field trip. The advantage of a virtual field trip is that you can visit amazing places all around the world without having to leave the room. No need for a passport or even field trip forms! From a curriculum perspective, you can customize each field trip to compliment any curriculum through your lesson plans. You can connect with communities around the world and bring a global perspective to your students. The virtual tours listed here are just a sample of the places and people you can visit as sites all around the world are expanding their virtual tour options during the COVID-19 travel restrictions.
Art Gallery of Ontario: Virtual Field Trips
ago.ca/visit/group-visits/virtual-school-programs
Currently, the Art Gallery of Ontario is offering free 30-minute conversations with an AGO Art Educator. Topics include Indigenous Art and Artists, Art and the Environment and Art and the Senses, just to name a few. Each session is designed using the Ontario Curriculum as a foundation and includes an element of wellness and a small, creative exercise. What a great opportunity to bring in a virtual guest speaker to enhance your virtual arts program. You will need to register to attend the program.
Cambridge Butterfly Museum
cambridgebutterfly.com/virtual-monarch-program/
The Cambridge Butterfly Museum is currently offering a free virtual field trip experience for students in grades 1-6 called Monarchs: A Species at Risk. The materials focus on species at risk, their habitat, life cycle and how humans can help. Educators who register for this field trip receive a video, a quiz and an opportunity to schedule a personal response from a monarch expert.
Ontario Science Centre: Facebook Live
ontariosciencecentre.ca/science-at-home/facebook-live-events
The Ontario Science Centre is offering a number of Facebook Live events including their "Ask a Scientist" series. Events have included topics such as Creepy Crawlies, Ask an Astronaut, The Science of Sound and Indigenous Star Stories. Each session is recorded and posted on the website for those that cannot attend in real time.
Vancouver Symphony Orchestra: Meet the Orchestra
vancouversymphony.ca/virtual-vso-connects-virtual-field-trip/
The Vancouver Symphony Orchestra has created a digital tour to meet members of the orchestra. This tour visits musicians at home while learning about instruments, composers and conductors. It is designed specifically for students and includes a helpful teacher guide. This is a simple yet engaging way to bring music into your classroom – especially if you are not a music specialist!
Google Arts & Culture
artsandculture.google.com/
The Google Arts & Culture initiative has partnered with over 2,000 cultural institutions from 80 countries to allow anyone to explore museums and galleries from all over the world from the comfort of their home. You can explore by map, by time, by colour or by collection. Some examples include Exploring the Art of Ancient Egypt, the McMichael Canadian Art Collection, Space Exploration or their collection of 360° videos from all over the world.
See for instance:
Shingwauk Residential Schools Centre
liberty360.ca/Algoma/10/360.html
This 360° virtual tour will take you through the Shingwauk Residential Schools Centre. The Centre is a cross-cultural research and educational project of Algoma University and the Children of Shingwauk Alumni Association, which includes former students of the residential schools, staff, descendants, family and friends. During the tour you will have the opportunity to travel throughout the building and grounds while listening to survival stories, viewing historical images and documents, exploring artifacts and learning more about the history of the Shingwauk Residential School.
Parliament: The Virtual Field Trip
learn.parl.ca/sites/Learn/default/en_CA/ClassroomExperience
Using 360° videos, this virtual tour brings Parliament to life with high-quality images, visual effects and educational narration. The site also includes teacher resources and lesson plans that give educators the flexibility to adapt the lessons to suit their curriculum needs. Students can watch these videos individually or you can explore them as a class.
Trekking the Canadian Arctic
google.com/maps/about/behind-the-scenes/streetview/treks/canadian-arctic/
Nunavut resident Chris Kalluk invited Google Maps to Iqaluit to improve the online map of the area. Working with the Iqaluit government, volunteers used Google Map Maker to submit updates to the map of Iqaluit. In this Google Trek, you can learn more about the Canadian Arctic. Other treks include Churchill, Manitoba and the Pyramids of Giza in Egypt.
Google Arts & Culture: The Hidden Worlds of the National Parks
artsandculture.google.com/project/national-park-service
Google Arts & Culture has made it possible to tour a number of U.S. national parks with guides to take you through each park. You can explore a coral reef in Florida, a volcano in Hawaii, fjords in Alaska and canyons in Utah. Not only do you get to see the beautiful landscape, you can understand the history and the mysteries of the earth.
Access Mars
accessmars.withgoogle.com/
Access Mars lets you explore a 3D replica of the Mars surface as it was recorded by the Curiosity rover. This 3D model allows users to view the terrain and gain a deeper understanding of the Curiosity mission.
Google Earth Timelapse
earthengine.google.com/timelapse/
Google Earth Timelapse is a global, zoomable time-lapse video of the entire planet, from 1984 to now. This allows you to look at parts of the world to see changes to the earth over time. Examples include Columbia Glacier retreat in Alaska, mining in Alberta, deforestation in Bolivia and urban growth in China. Pause the timeline at different points throughout the video to engage students in critical thinking and inquiry around the cause and effect of these geographical changes over time. You can also search any place in the world through the search box to see this same timelapse.
The Virtual Museum of Canada
virtualmuseum.ca/home/
The Virtual Museum of Canada is the largest digital source of stories and experiences shared by Canada's museums and heritage organizations. There are many different digital collections curated through this site and some exploration is required to find the resources most valuable to your programming. Some highlights include the Burgess Shale in Yoho National Park, British Columbia or the Potlatch Gallery at U'mista Cultural Centre; and Canadian Hall: Traditional Stories and Creation Stories.
Chatham-Kent Black Historical Society and Black Mecca Museum
ckbhs.org/ (website) youtube.com/watch?v=-lwBFVjMcKM&feature=youtu.be (virtual tour)
The Chatham-Kent Black Historical Society is dedicated to the discovery, research and preservation of Chatham-Kent's Black history. As part of the Ontario Heritage Trust, Doors Open Ontario 2020 virtual journey, the museum filmed a virtual tour. This tour not only highlights some of the artifacts and exhibits at the museum, it also gives an informative overview of the history of Black people in Chatham and their contribution and participation in Southwestern Ontario.
Canadian Wildlife Federation: Cross Canada Field Trip
cwf-fcf.org/en/explore/reconnecting-canadians/weekly-wild-update.html
Each week throughout the summer of 2020, the Canadian Wildlife Federation posted a new destination in Canada and asked viewers to explore the map of the area, learn about the wildlife and culture, and keep a travel journal. Stops along the way include the Bay of Fundy, Sachs Harbour in the Northwest Territories and Jasper, Alberta.
Create Your Own
Now that you and your students have had the chance to explore several places across Canada, around the world, and even in space, why not use these sites as inspiration to create your own Virtual Field Trip? What locations across Canada or moments in Canadian history need a virtual tour? What voices are missing? What makes an effective virtual tour? How might students share their learning with a global community? Giving students the opportunity to create their own virtual tours can be an excellent way to move them beyond being consumers of information into critical thinkers, creators and curators of their own learning. Not to mention it could be fun too!
Julie Millan and Leah Kearney are members of the ETFO executive staff.