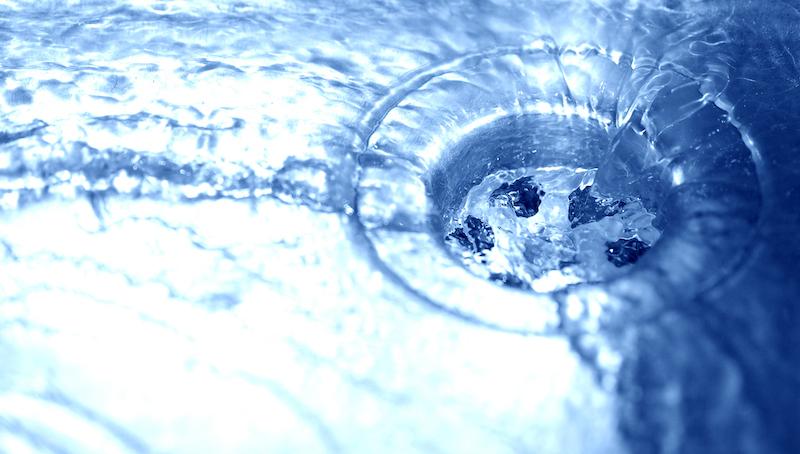 FEATURE
In November 2017, more than 15,000 scientists from 184 countries issued a warning: We must take immediate action to reverse the effects of climate change because soon it will be too late. The letter, World Scientists' Warning to Humanity: A Second Notice, was released on the 25th anniversary of the first notice issued by 1,700 independent scientists in 1992. Not surprisingly, we have failed to make sufficient progress in addressing foreseen environmental challenges such as climate change, overpopulation, deforestation, species extinction and loss of access to clean water. The scientists advise that each one of us must re-examine and change our individual behaviours, including drastically diminishing our consumption patterns and dependence on fossil fuels.
Earth Month provides an opportunity to interrupt our day-to-day lives and take a moment to think about the impact we have on the earth and the changes we want to make. Teachers and students alike have a crucial role in cultivating and modelling the informed and active citizenship it will take to steer us off this environmental collision course. Meaningful lessons in the Life, Earth and Energy System strands in science and the People and Environments strand in social studies must provide learning about climate action if we wish to reverse the effects of the collapsing biosphere.
Where to Start?
The path to sustainable development has many entry points and routes but a common thread is pressure from active citizens.
While several of the United Nation's (UN) 17 Global Goals for Sustainable Development may align with the learning goals in your community, goal number six, Clean Water and Sanitation, could be a great focus for Canadians in 2018. Not only is World Water Day's 25th anniversary March 22, but many Indigenous communities in Canada lack access to sufficient, affordable and safe drinking water. Despite the UN's recognition in 2010 of the human right to clean water and sanitation, Canada, one of the world's most water-rich countries, had 136 drinking water advisories (DWAs) in 95 First Nations as of November 2017, most of which were in Ontario.
The water supplied to many First Nation reserves is contaminated, requiring communities to drink bottled water and boil water to wash dishes. This crisis caught the attention of the UN and Human Rights Watch International, both of which raised concerns about "restricted access to safe drinking water and to sanitation by the First Nations as well as the lack of water regulations for the First Nations living on reserves." In 2016, the federal government committed to ending all longterm DWAs within five years (part of its 2015 election platform). It has subsequently allocated $1.8 billion to improve on-reserve water infrastructure. The David Suzuki Foundation's recent report, Glass Half Empty? Year 1 Progress Toward Resolving Drinking Water Advisories in Nine First Nations in Ontario, warns that without bold changes to current processes, the federal government will not meet its DWA commitment.
How We Can Help
By holding our government accountable for its promise, we exemplify the behaviour we need to model and practice with the citizens of the future. Clean water is more than a campaign promise; it is a human rights obligation.
The Council of Canadians, a non-profit organization that seeks to educate and empower people to hold governments and corporations accountable, has many resources to support campaigns for clean water, fair trade, green energy, public health care and a vibrant democracy.
Navigate to the "Safe Water for First Nations" campaign page on their website (canadians. org) to find the article "How Students and Teachers Can Take Action for Clean Water in First Nations," which outlines steps for writing a letter to Prime Minister Justin Trudeau pressuring him to end DWAs. The lesson provides a downloadable water drop template for the letter and asks students to first explain why water is important to them. Next, students are invited to provide facts about drinking water in First Nations, such as Shoal Lake No. 40 and Neskantaga First Nations, which have had DWAs for nearly 20 years. Finally, students relate the issue to the Indigenous traditional territory on which they live as well as their community's watershed before signing off. Canadian Geographic's Protect Your Watershed is an easy-to-use interactive map to help students find their drinking water source. Don't forget to take a photo of the water drop letters and share your learning with the wider community through your school newsletters, class websites or on social media before sending. Being public is important.
Go National
Tapping into a national project with a public campaign and catchy videos like David Suzuki's Blue Dot movement (bluedot.ca) is an easy way to engage students in learning and being active citizens. Blue Dot is predicated on the belief that everyone in Canada has the right to a healthy environment, including clean air and water. In addition to raising awareness about these vital resources, Blue Dot's long-term goal is to amend the Canadian Charter of Rights and Freedoms to include the right to a healthy environment. One hundred and ten countries around the world already have this right included in their constitutions. The teacher toolkit has many videos, TED Talks and junior/intermediate reading materials. For a motivated intermediate eco team, the organizer toolkit clearly lays out how to build momentum and run an awareness campaign in your school or community. The online pledge is another simple way to have students and community members show support for the cause and talk about water. Perhaps you can have a table with a few computers set up at your next school event to gather pledges.
Canada's Waterless Communities
For Water Week in 2017, VICE News Canada, in a series of articles and videos, looked at the extent of the Indigenous water crisis, why Ottawa has failed to fix it and how Indigenous people are taking matters into their own hands. For an intermediate audience the 30-minute, two-part video series offers a look at the reality of life on many reserves. Part one visits Shoal Lake No. 40, a reserve only a few hours from Winnipeg. The reserve sits on the lake that supplies Winnipeg's drinking water, yet Shoal Lake No. 40 has been under a boil water advisory for 17 years. In part two, VICE flies into Neskantaga where the federal government delivers rations of bottled water rather than repairing the treatment facility. Note that conversations in part two reference teen suicides and drug abuse on the reserve. Human Rights Watch's report, Make it Safe – Canada's Obligation to End the First Nations Water Crisis, is a good additional resource for this audience.
Map and Connect
Maps provide visual- and data-based learning while facilitating relevant conversations about the state of our world. New Views: The World Mapped Like Never Before, written by Professor of Social Geography at Newcastle University Alastair Bonnett, uses satellite photography and modern data research to illustrate the complexity of our physical, cultural and political world. From Twitter relationships and peacefulness to number of migrants, edible insects and water stress, you can surely find something to support your program. The maps come with detailed information about the process of gathering the data and their importance. If you can't get your hands on the book, which also comes in French, many of the maps can be found online. PBS's NOVA website (pbs.org/wgbh/nova) has an Earth in Peril interactive map with similar images.
The Indigenous and Northern Affairs Canada (INAC) website (canada.ca/en/indigenous-northern-affairs) has a section on safe drinking water for First Nation communities with an informative interactive map detailing DWAs. The advisories can be filtered by short term (2 to 12 months), long term (those over 1 year) and those that have been lifted. Each pin details when the advisory was set, the population impacted and the necessary corrective measure. The entire website and resources can be accessed in French making it an excellent bilingual resource. INAC's Kids' Stop has Indigenous stories with audio, lessons for ages 4-16 often rooted in storytelling, videos and games like Turtle Island that explores the four directions, various tools and symbols. Connect with INAC on Youtube, Facebook and Twitter to be notified of new resources. CBC Indigenous (cbc.ca/news/indigenous), Aboriginal Peoples Television Network (aptn.ca) and the Assembly of First Nations (afn.ca) are great social media sites to gain awareness and education from Indigenous perspectives and communities.
There was one success noted in the world scientists' second notice. We have stabilized the stratospheric ozone layer. This took decisive action on a global scale. Positive change is possible, but we need to increase pressure on governments and industry to prioritize clean air, clean water and clean soil despite the impact on profits. We also have to change our own behaviours and take action in our homes, our schools and our local communities.
Eleven Resources to Launch Conversations About Water
The Drop in My Drink: The Story Of Water On Our Planet by Meredith Hooper (2015)
Water Dance by Thomas Locker (1997)
Clean Water for Elise by Ariah Fine (2010)
A Drop Around the World by Barbara McKinney (1998)
All the Water in the World by George Ella Lyon (2011)
A Cool Drink of Water by Barbara Kerley (2002)
At the Waterworks by Joanna Cole (1986)
The Elders Are Watching by David Bouchard (1990)
Precious Water, a Book of Thanks by Brigitte Weninger (2002)
One Well: The Story of Water on Earth by Rochelle Strauss (2007)
Honour Water: An Anishinaabe Singing Game for Healing Water (honourwater.com)
Sarah Lowes is a member of the Halton Teacher Local.