Article
Your Federation
… And Still We Rise
Four hundred women took  part  in  this  year's …and  still we rise Conference,  which saw inspirational  keynotes,  leadership presentations, and workshops  on the  theme Dare to Dream.Pictured above, keynote speaker Mariatu Kamara, a  survivor of the brutal decade-long civil  war in Sierra Leone and author of The Bite of the Mango.
London Day of Action against Caterpillar Inc.
On January  21st,  provincial Executive members  and staff joined ETFO  local officers and members  from across the province to support  locked out CAW Local 27 members who built locomotives at the Electro-Motive  Canada plant in London, Ontario. Caterpillar  Inc.  stopped  production  and locked out its workers on New Year's Day, 2012.
Collective Bargaining
More than 350 members participated  in Part II of ETFO's collective bargaining training in February.  With a theme of developing strategies for motivating members,  the second conference focused on  providing local leaders with  the  knowledge and tools to  engage members  in  supporting provincial and local bargaining goals. Collective Bargaining Coordinator Jim White outlines ETFO's  bargaining goals in  detail in  this issue. Turn to  page 11 for the whole story and stay in touch by visiting www.controlyourfuture.ca,   subscribing to the e-newsletter at etfo.ca, and following us on twitter @ETFO/FEEO.
Attawapiskat
On December  20,  2011  ETFO  donated $5,000  to assist with the crisis in Attawapiskat First Nation, as  part  of  a  longstanding commitment to  the people of that community.  "We support the fundamental right of all children to a good education and a safe and healthy environment,"  said ETFO President  Sam Hammond in a letter to Band Chief Theresa Spence.
Representative  Council Meeting
On February  29 and March 1 over 150 ETFO  leaders gathered for the winter Representative Council meeting. They  were joined by more than 40  Union School participants. Much of the meeting  was taken with discussions of ETFO's decision to withdraw from bargaining discussions with the government.
Dr. Carys Massarella,  a transgender physician from Hamilton, spoke to the council about the issues facing  transgender adults and gender independent children. She said the two most important  things ETFO members  can do  is recognize that there is nothing wrong with gender independent children and give them a safe place to be children.  Dr. Massarella  recommended three books: gender born, gendermade, Diane Ehrensaft; The Transgender Child: A  Handbook  for  Families and Professionals,Stephanie A.  Brill  and Rachel Pepper; and True  Selves: Understanding  Transsexualism  ForFamilies, Friends, Coworkers,  and Helping Professionals,  Mildred L. Brown, Chloe Ann Rounsley.
RELATED STORIES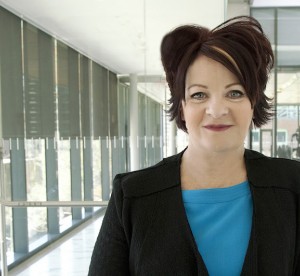 The women's issue of Voice is one that is close to my heart.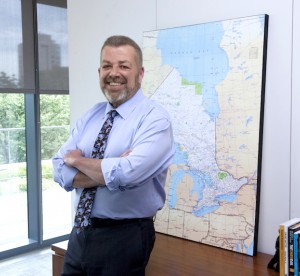 The 2019-2020 school year was one for the history books. We started the year bargaining with a Conservative government determined to make massive cuts to public education and ended with a global pandemic and our members having to adjust to emergency distance learning over the course of just a couple of weeks.