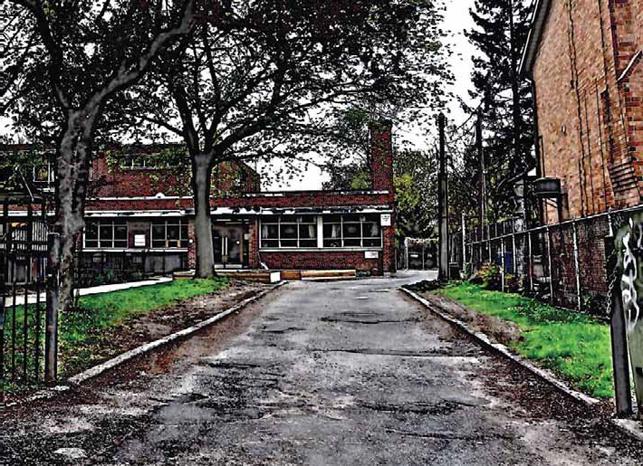 FEATURE
Poverty and Schools in Ontario: How Seven Elementary Schools Are Working to Improve Education
Poverty and Schools in Ontario will be a valuable resource to help us better understand students' lives. The researchers – Darlene Ciuffetelli Parker from Brock University, and Joe Flessa from the Ontario Institute for Studies in Education at the University of Toronto – studied 11 schools in poor neighbourhoods. Their case studies focus on seven of these schools and what they do every day to ensure that all students are provided with the best opportunity for success. Their research adds an Ontario perspective to the largely American body of knowledge on the impact of poverty on education. In his foreword Ben Levin, former deputy minister of education in Ontario and Manitoba, writes, "The examples, stories, and ideas in this book provide much food for thought for everyone wanting a school system that truly treats all children as deserving good education, no matter their background." ETFO commissioned this research as part of a larger project, funded by the ministry of education, that looked at what teachers could do to improve the academic chances of students living in poverty. Details of the project were highlighted in "Poverty and Learning," a special issue of Voice published in June 2008. It is available on the Voice website, etfovoice.ca >back issues. The authors describe how schools work to understand different kinds of school success. Many focus on character development. Some actively engage parents and families in their children's education. In some, teachers work together to help all the students in the school. Each chapter focuses on one school and concludes with a set of questions to encourage readers to reflect on the issues in the context of their own experiences and setting. Here are some examples.
How would you describe the relationship between your school's goals and the goals of the school district? In what ways do they work in conjunction and in what ways do they work at cross purposes?
How might teachers, staff, and administrators welcome parents and families into the school building, considering such issues as physical layout, cultural context, or language barriers?
What is the historical/traditional context of your school? Can connections be made between the history/tradition of the school and present day programs and community partnerships?
This inquiry approach acknowledges that there is no one solution or strategy that will work for all schools, for all teachers, for all students: each situation brings its own set of unique challenges and requires its own strategies. However, there are lessons to learn across schools. The authors have identified five major cross-case findings.
Teacher inquiry:" ... inquiry-based approaches, which take context into account, matter." (p. 95)
School leadership: "[Activities like coordinating professional learning, organizing the school play or finding volunteers] represented some of the multitude of ways that a team of educators and sometimes parents had shared the leadership responsibilities for initiating and sustaining attempts for positive school change." (p. 96)
Making community connections: "All schools in our study described the importance of making connections between school and home, and between school and community agencies. Most of the schools viewed these efforts as some of their greatest challenges; for no school was it easy." (p. 96)
School climate and culture: "In addition to efforts to bridge the distance between home and school, our case study schools were concerned with building community within school walls." (p. 99)
Multiple supports needed for multiple issues: "Intergenerational poverty and long histories of distrust and negative experiences with schooling in one community are not the same as episodic poverty experienced in communities experiencing a sudden economic downturn ... Our case study schools represent this diversity of experience, and what this variability indicates is that there are multiple places for policy to intervene in supportive ways!'(p. 101)
What would it really involve for all of us to take the issue seriously? The final recommendation is to everyone: "Acknowledge that incremental improvements can be important steps; improvements are not all or nothing. None of the schools we visited thought they were 'there' yet but all could point to important successes that grew from an intentional focus on improving learning opportunities for students affected by poverty." (p. 106)