Article
Standing Strong Delivers Fairness and Equity to ETFO Members (From President)
I'd like to begin the last column of this school year by saying a big thank you to our members. This has been a very challenging year of  contract discussions with the government. It has also been incredibly powerful and inspiring. Our journey took many unexpected twists and turns; the once education premier betrayed educator  and  other  public  sector  unions, pushed through a cynical and unprecedented bill, abruptly prorogued the legislature, and then resigned his position. Throughout this entire process, ETFO members have been unrelenting in their commitment to protecting our rights and those of others – setting an  excellent example for our students and exercising our  free  and  democratic  rights to mobilize and protest the government actions. We have organized our communities, held incredible rallies and protests across the province, and stood firm in our opposition to the government's attack on educators. The solidarity  of  ETFO  members  has  allowed us  to negotiate a provincial agreement that would have otherwise been unattainable.
In late January, we started a new process of putting all of the issues that we have raised over the last year on the table and working to move forward with the new government. As a  leadership team, our goal at the provincial  discussion table was to address the issues of  greatest concern to our members. Discussions were respectful but challenging. Nonetheless,  we persisted and arrived at a provincial agreement that lessens the damage caused by the McGuinty government when it imposed Bill 115.
For the past 15 months, ETFO members have asked to be treated with fairness and respect. The agreement that we arrived at in June with the Wynne government reflects those principles.
The sticking point over the last months has been bringing our members up to parity with their teacher colleagues by returning the 2% salary penalty that was imposed on ETFO members in 2008. I am pleased to report that we have stood our ground and achieved this goal. It is time to restore fairness and equity to all Ontario teachers.
The 2012  – 2014  provincial agreement includes improvements to sick leave, maternity leave, health and safety, workload, local bargaining, salary grid movement, and job security. Work groups have been established to review teacher workload, and health and safety. ETFO will be invited to join any work group formed to explore the feasibility of a provincial benefits plan. The number of un- paid days during the 2013-2014 school year have been reduced. A joint committee has been formed to review Regulation 274. Local bargaining will take place.
For details about this agreement go to controlyourfuture.ca  and  make  sure  that you subscribe to the collective bargaining e-newsletter.
As we continue on our path, and with every initiative we undertake, the well-being of our members is central to what we do. Our greatest strengths have been our solidarity and our commitment to defending our principles and democratic rights.  All our work has been rooted in defending the rights of members and advancing social justice and equity for all. I am proud of  our members, our  staff  and  our  executive  for  standing tough in a difficult year and fighting not only for our democratic rights,  but those of all Ontario workers.
RELATED STORIES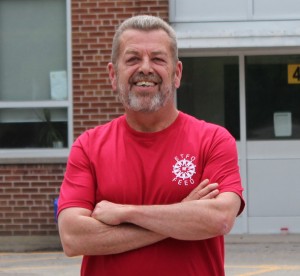 President Sam Hammond will be remembered for his strength, kindness and deep respect for members.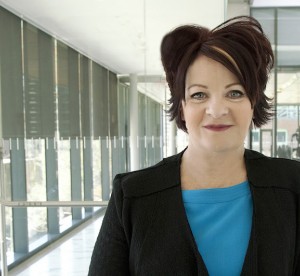 You are the heart of Ontario's world-class public education system. I want to welcome you back to a school year full of promise and challenge, both in the classroom and at the bargaining table.