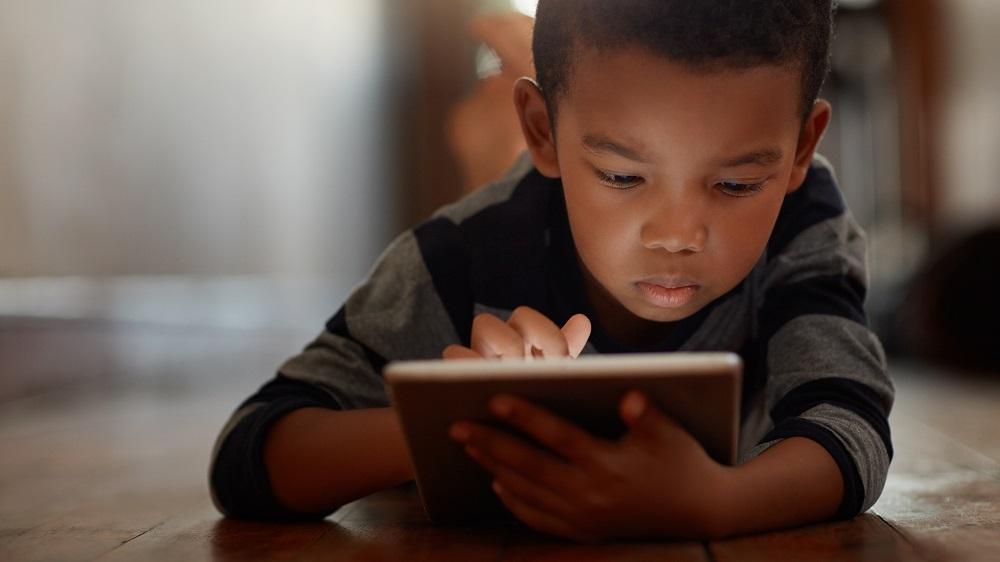 FEATURE
Supporting Learners with Culturally Relevant Digital Resources
As a teacher-librarian working to support my colleagues as they navigate the world of online learning, I am often asked this question: "Where are the online resources that are culturally relevant?" It's an interesting question…but the authors of this query are missing the point!
Our new experience with distance learning, blended learning and the return to physical classrooms with limited sharing of paper resources is now an ever-changing reality for educators. Each day will present many successes and a few new challenges. A desire to support learners, to set them up for success, knowing that this will look different for all, is what will help us get through this difficult period.
As educators, we want to connect with our learners. We know that having strong relationships with students is the key to providing a rich environment where they can flourish. We want the resources we use in those learning environments to stimulate thinking and inspire our students. But what do we do when we are presented with limited resources or too many resources to navigate?
Here are a few steps that each educator can take. Begin with you, the educator, before you start seeking resources. Ask yourself:
How did I sort, sift and select materials that were engaging and appropriate throughout my years of teaching before the pandemic?
How did I explore critical literacy with my learners in my previous teaching contexts?
Who was represented in the books I shared?
Did these books reflect the lived experiences of our communities?
Do these books help my students understand the variety of identities and experiences that are in my school? Community? Region? Country? World? Particularly those experiences that have been historically silenced, oppressed or excluded?
If you reflected on and responded to the above questions during your teaching practice before the pandemic, you have likely laid some of the groundwork for exploring online resources in a meaningful way in our new teaching reality.
At this point, I am sure you are inundated with the choice of online resources or you are dismayed with the lack of online resources. Either way, all electronic reading and viewing material will need to be vetted by an experienced educator – that's you! But how? Begin with the skills you developed as a sorter, sifter and selector when you were in a physical classroom or before the pandemic. Make use of those skills as they will serve you well. Take note of those moments, lessons and experiences when you and your learners analyzed a literary work critically. Try to remember what you did during those critical literacy discussions.
What questions did you ask?
What questions did your learners ask?
How did you go about answering those queries?
What did you and the students discover?
What did they learn?
What did you learn about what they learned?
What were your next steps?
Take time to refine your navigation skills by rethinking and/or researching what it means to have a critical lens. Here are some useful sources:
The TDSB toolkit for Selecting Equitable and Culturally Relevant and Responsive resources
James Banks Continuum – Reflecting on Teaching Practices
OISE/UT Centre for Urban Schooling Framework for Culturally Relevant and Responsive Pedagogy
MediaSmarts – Media Literacy 101
Mining book recommendations from like-minded bloggers, booksellers and publishers is a quick way for educators to get their hands (or screens) on resources. For example, as a self-identified Black, woman and French as a Second Language teacher, I am constantly challenged to find French resources (digital or print) that not only have images of Black characters, but also highlight and feature the experiences and lives of those Black characters. Mistikrak (mistikrak.ca) is a website managed by Valérie, an author librarian from Montreal, who sends out frequent communications highlighting French children's books that feature Black characters. The Stories for All by First Book Canada Marketplace (firstbookcanada.org/the-need/the-stories-for-all-project) and booksellers like A Different Booklist (adifferentbooklist.com), Good Minds (goodminds.com/home), Glad Day Bookshop (gladdaybookshop.com) and Another Story (anotherstory.ca) all provide excellent suggestions for material that could potentially be found digitally and share my intent to provide resources that disrupt the systemic tendency in the children's book world to highlight mostly white middle-class characters and experiences and exclude or silence all others.
Have you found that online resources seem endless and limited at the same time? Do you find yourself navigating websites with texts for hours and still not finding the one that is the right fit for your class? You are not alone!
Not all online reading and viewing resources are created equally or equitably. Many open access digital resources were developed with an erroneous belief that relating to a white, middle class dominant culture and a mainstream population will mean more readers/viewers will consume the material. This belief often excludes content that highlights intersections and certain markers of identity – race, gender identity, gender expression, ethnicity, ability, nationality, sexual orientation, family structure, social class, language and religion.
So how are teachers to find material that will be culturally relevant to the families in our classes as well as provide a window into the experiences of others? Your pedagogical intent and stance must assume that the online materials you usually find were never developed with your particular learners in mind nor were they necessarily developed with any thought to include historically excluded narratives (Black, Indigenous, 2SLGBTQ+).
E-resources are a form of media. All media are constructions. In order to choose and respond to online material in a way that is equitable, engaging and culturally relevant, an educator must be reflective and courageous enough to question the status quo within your own thinking and within the material. Do not be afraid to occasionally post links to websites, videos and books that aren't a perfect fit. Be very clear to students and their families about your misgivings and thoughts around the suitability of this material. Justify why you chose it, but be sure to explain how you plan to help students develop essential critical thinking skills needed to be modern learners in a digital age. Frame the learning as a critical read. Seek consistent feedback from families and students and allow that feedback to transform your practice. That's the key to being responsive!
In the end, practice makes practice. The process of working with digital resources in a face-to-face, distance or hybrid learning context is new to most Ontario educators. To become proficient in any new skill requires patience, practice and perseverance. Collaborate with your colleagues by sharing what you have learned from reflecting on, researching about and responding to online resources. Learn from the successes of your students and the feedback from families to know what material best suits their learning needs. Then, repeat.
So, the question is not so much, "Where are the resources online that are culturally relevant?" but rather, "What do I need to do to frame online resources in equitable and culturally relevant and responsive ways in order to support my learners?"
Karen Devonish-Mazzotta is a member of the Elementary Teachers of Toronto.