VOICES
The new wave of activists took the medical model and turned it upside down.
When you are injured or disabled, long-term disability benefits (LTD) and Workplace Safety and Insurance Board benefits (WSIB) can help you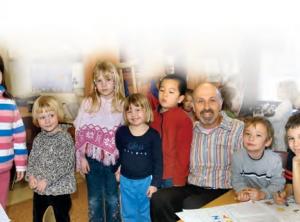 The kindergarten kids at Tom Thomson PS are ready to leave for the day and Hanno Weinberger is a busy man.
"Every human being, of whatever origin, of whatever station, deserves respect.
ETFO members in Algoma and Sault St.
It's called the principal's qualifications program (PQP) but it's not just for those who aspire to be administrato
With the next provincial election set for October 2007, the Liberal government is well into the second half of its first term of of
The job of ETFO first vice-president blends responsibility with opportunity.
The federal government's decision to cancel the child care agreements signed with Ontario and other Canadian provinces is a shameful act.
Pages